A thorough Google Ads Management can help you reach out to the relevant visitors and achieve positive ROI
Want to capture the potent leads in the fiercely competitive SEO market? Proper Google Ads Management is a viable answer to drive in highly relevant visitors to your website, increase revenues, and generate more leads.
What we do?
As a Google Ad Services Agency, we employ google search ads and reach out to the streamlined markets with our Google Ads Management services and get maximum ROI.
How we do It?
Our Google ads management foundations lay deep in the paid search campaigns and we've evolved with the same over the past 8 years.
Our Partnerships
With our Google Ad campaign manager experts, we offer vantage point to our clients with our close association with search engines.
Creative Strategy
More than keyword targeting, we as a Google Ad Services agency, monitor target behavior and customize our campaign's messaging in real-time to reach users effectively.
Google Ads Campaign Goals

Sales

Leads

Website Traffic

Product & Brand Consideration

Brand Awareness & Reach

App Promotion

Local Store Visits & Promotion

Create a campaign without a goal's guidance
What exactly are Google Ad Services?
Opening a Google Ads account is the simplest and quickest way to get new traffic.
Google Ads, formerly known as Google AdWords, is Google's advertising system. Your advertisements appear alongside search results marked as "Sponsored Listings" and can also be listed on Google's Content network of related websites.
Google Ads Campaign Types

Search
Reach customers interested in your product or service with text ads from google ad services

Display
Run different kinds of ads across the web

Shopping
Promote your products with shopping ads offered by google ad services

Video
Reach and engage viewers on Youtube and across the web with google ad services

Smart
Reach your business goals with automated ads on Google across the web

Discovery
Run ads on Youtube, Gmail, Discover, and more.
Google Search Ads
Setup by Google AdWords Expert
Defining and creating up to 5 Campaigns Writing text ads
Keyword research
Unlimited number of targeted Keywords
Unlimited Keyword changes
Creating Ad extensions
Campaign enhancement
Ongoing account optimisation
Google Analytics integration
Webmaster tools integration
Monthly reports
No fixed term contract
Google Display Ads
Setup by Google AdWords Expert
Defining and creating up to 5 Campaigns
All types off Display targeting
YouTube advertising
Mobile app advertising
Remarketing
Campaign enhancement
Ongoing account optimisation
Google Analytics integration
Webmaster tools integration
Monthly reports
No fixed term contract
Google Shopping Campaign
Google Merchant Account Setup
Campaign Management
Bid Optimization (Manual & Automated Solutions)
Account/Campaign Set Up
Ad-group Product wise Targeting
Campaign Audits
Campaign Restructure
Bid Refinements
Data Feed Optimization
Google Merchant Promotions
Advanced Google Shopping Strategies
Product management
Closely Monitoring & Optimization
Display Remarketing
Analytics integration
Audience creation as per the activities and link with Ads
E-commerce targeting setup.
Campaign setup + Ad's setup
Closely Monitoring & Optimization
Remarketing
Campaign enhancement
Ongoing account optimisation
Webmaster tools integration
Facebook Network - ROI Campaign
Domain Verification
Pixel setup & Event Management
Campaign Setup
Audience Targeting
Multiple Targeting Testing
Creative testing + creation (Max 2/Campaign)
Ad sets A/B Testing
Optimization & Monitoring
Monthly reports
No fixed term contract
Campaign Audit
Review of Geo-Targeting
Review of Targeting Method
Review of overall Adwords
keyword strategy across devices
Mobile Bid Adjustment
Review bidding strategy
Audit the structure of Campaigns,
Ad Groups and Keywords
Review of selected campaign's network
Delivery Method
Impression share of all elements of the campaign
Budget
Review and ad copy optimisation
Ad Rotation
Analysis of the landing pages
Review of Negative Keywords
Review of Ad extensions
Change History
Analysis of keywords Match type
Long tail keywords
CTR (click through rate)
Google Tag manager
Tag Setup & Verification
Event setup on the website
Conversion Setup
Pixel Setup
Google Analytics
Tag Setup
Event integration from the Tag manager
Goal Setup
E-Commerce & Funnel Setup
Audience Creation & Import
Reporting & Meeting
Bi-weekly call with the client
Weekly Reporting throughout the platform
Detailed business reporting format to understand the overall growth
Monthly opportunity report & way forward discussion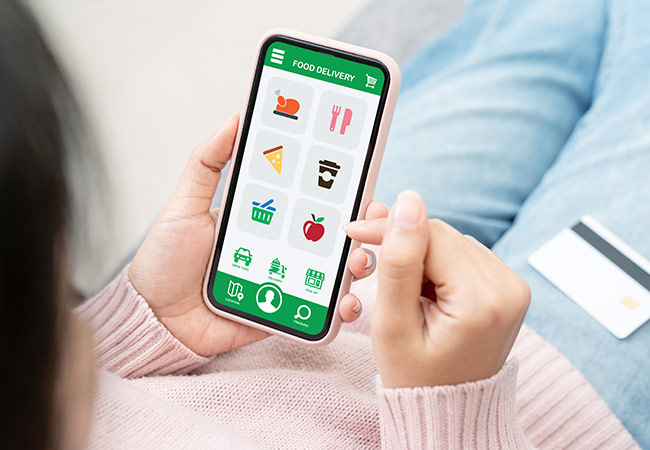 Securing profitable Pay Per Click (PPC) campaigns can be a task, but not for Red Berries Digital. Our Google Ads Management experts here know how to gain maximum traction of the allocated budgets. Even in the case of competitive markets, Our Google Ads Management company has the key to stay ahead through our professional keyword management solutions. This is our way to stay ahead of paid ad competition and other Google Ads Management agencies in the UAE.
Get to know more about Google Ads Management before getting an agency to manage them for you. Have a read of the questions and answers below to get a better understanding. We will be glad to answer for further information about Google Ads Management if it's not listed below. We are a Google Ads Agency Dubai and we are official Google Partners, we provide not just information but bring tangible results through the various features of Google Ads Management.
Lets Get Started your project
Fill the form and give us more information about your needs and wishes.
REQUEST QUOTE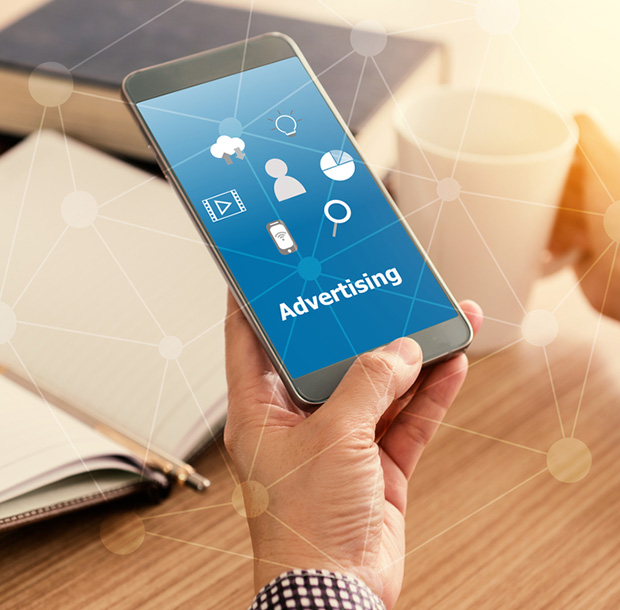 Google Ads Services – Quick AdWords Understanding – Red Berries
As you may know, "search ads advertisers" only pay if a user clicks on the advertisement, which is known as a click-through, and the CTR is the ratio of clicks to impressions. The highest bid is not always the price an advertiser will pay; in fact, an advertiser will only pay one cent more than the next highest bidder; however, the bid is only one-factor determining ad placement. Other considerations include:
1. Quality Rating
2. Ad rank
3. User Relevance of the Ad
4. The caliber of the landing page
5. Simple Navigation
6. Quick load time
7. There will be no pop-ups, etc.
*Please keep in mind that the higher-ranked ad may have a lower cost per click than its competitors. Even if your ad is more relevant, you can compete with someone who has more money. Increasing your Quality Score can lower the actual cost of your clicks, so creating more relevant ads and improving landing pages, for example, can help you save money. And this is where our experience can make a real difference in your bottom line... Not to mention choosing the right 'keywords' and then the best' Keyword Match Types' for your campaign.
Google Ad Services - The Process
Conduct keyword research to identify opportunities and campaign focus.
Examine current Google Ads and/or Bing accounts.
Create new campaigns or restructure and optimize your current account.
Create and implement dedicated landing pages, as well as conversion tracking for these pages.
Run a test of a new campaign setup based on the agreed-upon budget.
Launch new campaigns regularly.
Pay Per Click Management / Google Ads Management monthly
The keyword research required for pay-per-click campaign management can take a long time, and not all advertisers will know how to choose the best phrases to target. As a result, hiring a PPC management expert to handle pay-per-click campaigns is generally more productive.
Hiring a Google Ads Agency Dubai to manage your Google Ads PPC account can save you money by ensuring you're bidding on the right keywords. We also ensure that your ads do not appear for any searches that contain the keywords you are bidding on but are not performed by people looking for your product or service.
Aed 0/15 Minutes Consultation On Google Advertising
A brief phone call with a Google Ads expert to evaluate your Google Ads campaign.
1. Your Objectives
2. Your Company
3. Your Opponents
4. Google Adwords Campaigns
5. Your Webpage
Google Ads Campaign Setup from AED 2,500 per Month
Account Setup
Researching Most Profitable Keywords
Conducting research and determining your maximum budget.
Creating keyword bids
Working to improve the quality of your ads.
Optimisation of landing pages
Account Management
Personalized Campaign Options
Examine Keywords
Develop New Ad Variations
Increase KPI Values
Make Budget Changes
Complicated Campaigns
Conversion Monitoring
Incorporation of advanced features (Dynamic remarketing, RSLAs, ROI Tracking, etc.)
Consistent account optimization. Your account is monitored and optimized daily.
Audits of keywords
Copywriting Services
Things to Know About Google Ads Management: Split Testing of Landing Pages
Professionals in online advertising know how to find the best keyword phrase options for your bidding based on other bid levels, how frequently the terms are searched for, and other factors.
A Wide Range of Matching BID's
PPC experts are familiar with variations in PPC campaigns, such as "broad matching" your bid to have your ad appear in similar relevant results.
Variations on Keywords
PPC marketing can be highly complicated when dealing with thousands of variations and keywords and optimizing ads for each. To ensure the best PPC campaign results, PPC professionals will take the time to test variations and monitor results for you.
Bidding strategy
When running a Google ad, you have three bidding strategies to choose from. These are the cost per click (CPP), cost per impression (CPI), and cost per acquisition (CFA) (CPA). You must select one of these options based on your advertising strategy and plan. Speak with our Red Berries team to determine which option is best for your company's objectives.
Quality rating
Google will evaluate your ad and several other factors to ensure that it provides value to your customer. The higher your quality score, the more exposure you'll get from Google, allowing you to outbid your competitors even if they bid higher.
Negative Keywords
We ensure that your ads are only shown to people looking for what you have to offer. We accomplish this by providing that your ad does not appear for key phrases unrelated to your offering.
Ad Rank
It is the method by which Google places your ad. Ad rank can be calculated using the formula $$ = Ad rank to beat/Quality Score + $0.01, which explains why quality scare is essential. Having a good Google AdWords agency on your side will give you the best chance of achieving a high ad rank and, as a result, a better ad position. Our AdWords management service is priced at AED 2,500 per month. Get a Free Quote Right Now!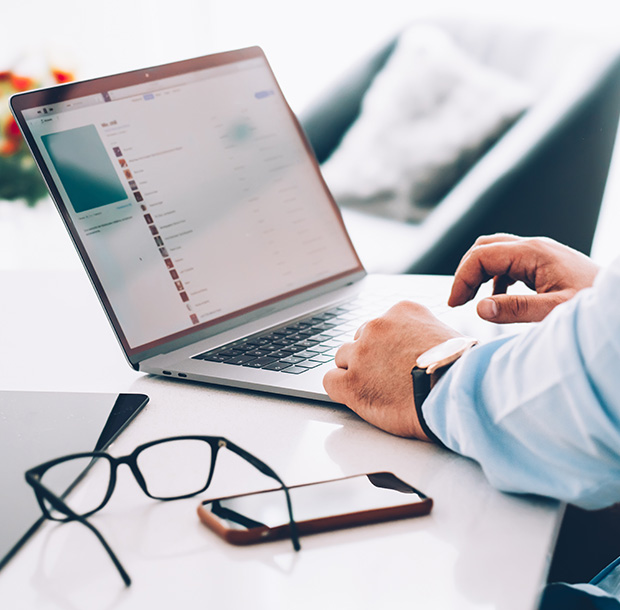 A successful Google Ads Management campaign must consider questions such as:
Who is your target audience? If you're going to launch a campaign, you need to know who you're going after. Otherwise, you will waste money by targeting the wrong people in the wrong place, increasing your expenditure while decreasing your returns.
What services or products do you provide, and why? Are you looking for short-term gains or long-term strategic goals?
You must create keyword-rich ad campaigns that highlight your brand. A keyword planner and thorough research will assist you in determining what works best for your target audience.
Set up analytics to see how your campaigns are performing and where you need to improve. Visit our Google Analytics blog to learn more about what Red Berries can do for you.
Sitelinks (in-depth) and more...
For instance,  at Red Berries we have used the following techniques to make AdWords Creatives stand out:
Deep dive into site links
2-line site links increase CTR by 20%, and
3-line Sitelinks increase CTR by 30%.
Location Expansions – a 10% increase in CTR
Call Extenders
We will assign a dedicated AdWords Management Manager to manage your ad campaigns and the above-mentioned factors such as landing pages, download speed, navigation ease, and so on. Whatever your budget or growth stage, we will design an AdWords Advertising Campaign that will deliver consistent and affordable lead generation and sales locally, nationally, or internationally. If you don't think AdWords is right for your company, look at our pages on related social media advertising and other topics. Please see our contact information below.
Audit of Google Ad services
Not interested in active management? We will audit your account and provide you with a recommendation report that you can implement yourself. Your comprehensive report will be chock-full of specific tips and recommendations for your account to implement on your own time.
Get a Free Quote Right Now!
Consultation on Google Ad Services
The keyword research required for pay-per-click campaign management can take a long time, and not all advertisers will know how to choose the best phrases to target. As a result, hiring a Google Ad Services expert to handle pay-per-click campaigns is generally more productive. Here are some more reasons to hire a Google Ad Services professional: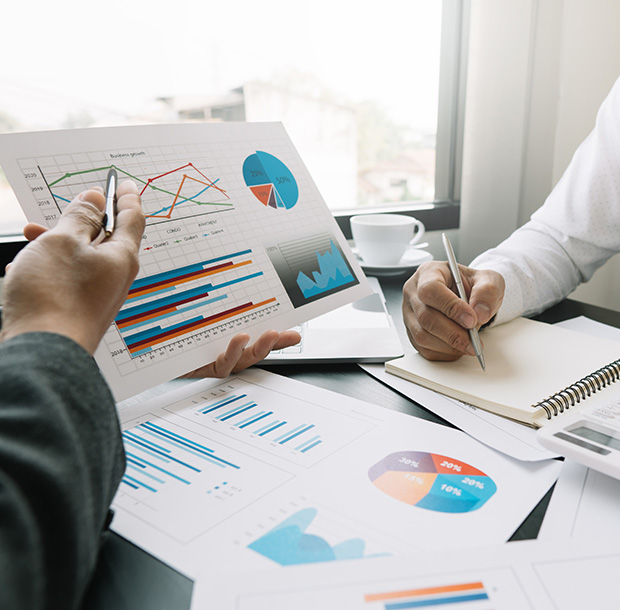 Not getting the results you need from your Google Ad Services? We can assist you.
We provide optimum Google Ads Management Services in which we do all of the work for you, bringing more visitors to your site at a lower cost and converting more visitors to sales. This service can help you save money on your advertising budget by not overbidding keywords or bidding on keywords that will not bring you qualified traffic. You only pay for visitors to your site because Google Ads are pay-per-click (PPC). We can help you save money and increase conversions from your Google Ads advertising.
Building a PPC Strategy Framework
Our Google Ads management team will begin by gathering as much information as possible about your company, sector, main rivals, and target audience as possible. This will guarantee that the plan we create is tailored to your needs.
Incorporating the Plan into Operations
After we've developed a plan that's just right for you, we'll go to work putting it into action or giving your current campaigns a fresh coat of paint.
Selecting Keywords
In order to find the best keywords for your campaign, we do extensive research. This methodical strategy is designed for maximum return on investment.
Crafting Ads That Get Results
We meticulously craft the text for your Google advertisements and landing pages to get the highest possible click-through rates. We make sure your landing page is relevant to your users by emphasizing a strong call to action.
Utilizing Ad Extensions
Ad extensions are an effective method of gaining attention. We are a reputable Google Ads Management firm, thus we always make sure to use the best extensions to boost your rankings.
Shopping Ads Optimisation
We'll fine-tune your shopping advertisements and product listings to make the most of relevant search phrases and keywords to boost sales of your products.
Ad Optimisation and Monitoring in Real Time
We continually monitor and fine-tune your account to get the best possible outcomes. We keep an eye on both the big picture and the little details, finessing as needed.
Detailed Reporting and Measuring
We're dedicated to more than just the strategy behind your campaign; we also give frequent updates on its performance. We document our efforts and your PPC campaign's success in these reports.
Our Google Ads Management services include not just effective methods, but also quantifiable outcomes, as demonstrated by comprehensive reports describing the development and success of your campaign.
We as a Google Ads Management and Digital Marketing agency in Dubai, spend time optimizing your account then trying to get more money to add in a few new advert groups. If there is more you would like to know about AdWords Get in touch with our Google ads management team and we'll add it to these questions.
Benefits of Hiring RedBerries for Google Ads Management
RedBerries provides a wealth of market insights thanks to its considerable knowledge in a wide range of fields. Similarly, our Google Ads campaigns provide you with the tools to narrow down on your ideal customer. Knowing your target demographic inside out is essential for making effective advertisements. This requires careful strategizing in light of variables such as geography, age group, gender, and other demographics. We also provide advice on how to run a successful Google advertisements campaign, which can include text advertisements, Google Shopping ads, native ads, and display ads.
When it comes to digital marketing, we've assisted a wide range of businesses and they have gained numerous benefits. Our specialties include: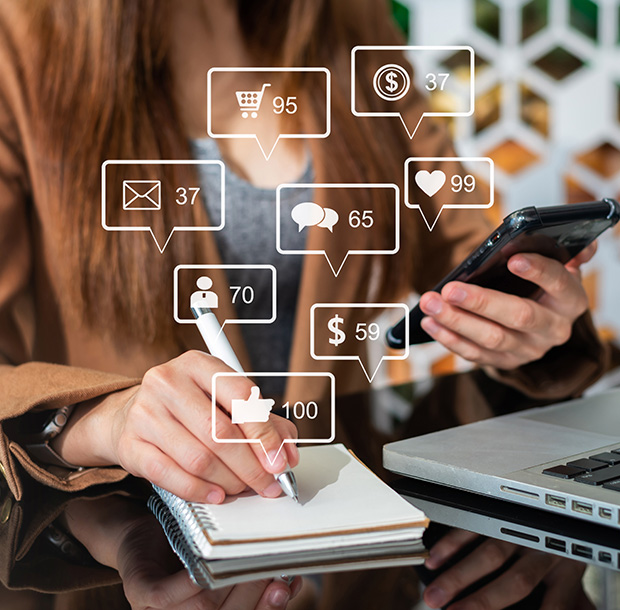 Expertise in Pay-Per-Click Advertising
Each member of our PPC team has years of expertise in the field of sponsored search. They have the knowledge and experience to fully comprehend PPC and maximize the effectiveness of your sponsored search campaign.
Strategy Development and Implementation for Paid Search
Successful sponsored search campaigns are built on a foundation of careful preparation and strategy. When a client approves a PPC plan, our skilled paid search team works with the rest of our digital marketing departments to implement it.
A Dedicated Account Manager For You
There is a specialized account manager available to help each paid search customer. The major responsibility of this manager is to act as a conduit between the client and the PPC team, facilitating communication and fostering a shared understanding of the campaign's purpose.
Analytical Depth for Strategic Planning
We're as dedicated as ever to helping your company achieve lasting success. We put an emphasis on performance and return on investment by closely monitoring each campaign with detailed data. Our process is open and honest, so you can easily understand how we do things.
Not Only Do We Manage Google Ads, But We Do Much More!
Google Ads Management
As a certified Google Partner agency, we know our way around the Google Ads platform from top to bottom. Promote your business on the most used search engine in the world to quickly increase exposure, leads, and sales. Our PPC firm can adapt to your specific requirements in order to help you achieve your goals.
Google Shopping
We are experts at increasing revenue for online stores by advertising your goods in the Google Shopping Feed. We work with a wide variety of UAE-based and worldwide partners to generate record-breaking revenue. Come with me as I investigate methods to improve your sales results.
Bing Ads Marketing
Bing may only have a small portion of the search market in the UAE, but it provides a great opportunity to increase your company's revenue. Maximize the impact of your sponsored search efforts by leveraging Bing's infrastructure to reach a wider audience.
Running Ads on YouTube
Advertisers may reach a massive audience on YouTube, which has several benefits including increased brand recognition and revenue. Our innovative spirit and analytical acuity combine to provide the best advertising possible, whether it is for native discovery or in-stream video.
Advertising on LinkedIn
With LinkedIn, businesses can reach out to potential customers at every stage of the marketing funnel by segmenting them by job function, seniority level, industry, and employer. Targeted LinkedIn Ads allow you to narrow your reach to only the most influential decision-makers in an organization.
Promoted Posts on Facebook
Facebook's over 3 billion monthly users are changing the way the world shares and receives news and information. With our full-funnel marketing plan, we can help you get more people to sign up, generate more leads, and convert more of them into paying customers.
What Is The Value Of PPC and Google Ads Spending?
PPC and Google Ads are two forms of online advertising that are frequently disregarded by business owners. The attitude used, however, is crucial to success in any commercial endeavor. When handled properly, PPC and Google Ads may have a profoundly beneficial influence on a company's bottom line. Here's what you'll benefit from:
Quick And Easy Outcomes
Google Ads moves at a significantly faster speed than other marketing tactics like SEO, content marketing, and social media marketing, which require a steady development and time commitment. Your advertisements will start showing up in search results within minutes after you begin a campaign.
Strict Financial Management
You may choose when your advertisements appear (say, just from 9 to 5 Monday through Friday), in which locations those ads appear, which keywords are used, and which items or services are highlighted. As a result, you may prioritize certain products or services based on factors like seasonality, capacity, or financial return.
Improved Brand Awareness
Having your adverts appear towards the top of search results is beneficial to brand awareness even if visitors choose not to click on them. Getting your brand out there like this might pay off in the long run.
Measurable Outcomes
The frequency of ad displays (along with time and position), click-through rates, cost-per-click, conversion rates (inquiries or sales), and the percentage of inquiries leading to purchases or orders can all be tracked and measured with the help of the right tracking solutions. This level of quantifiability is unmatched by other marketing channels and allows for an accurate evaluation of ROI.
Email us, we are sociable!
All queries are answered within 10 hours during work days and within 16 hours during holidays.