An eCommerce store is definitively incomplete without the proper utilization of Google Shopping Ads. The sheer absence of the Google Shopping Ads jeopardizes the growth of your business and makes you lose out on major opportunities to bring your product and services to potential customers. Through the execution of Google Shopping ads, Google pla's and Facebook products catalogue ads, you can attract a big gamut of sales to your eCommerce store at all times. Needless to say, to run an eCommerce store successfully, one must employ one of the prominent eCommerce website platforms like Shopify, WordPress, Magento etc. With that in place, as an entrepreneur, you can expeditiously make use of Shopping Ads across Google, including search ads and Google display ads. Moreover, catalogue ads on Facebook offer a big push for your sales.
Google Shopping Ads Management Services include-
Google Ads Setup
Merchant Center Setup
Product Data Feed Setup
Conversion Tracking + Value Tracking
Product Feed Optimization
Shopping Ads Management and Optimization
High ROI on Ads Spend
Regular Reporting and Modifications
Facebook Product Catalogue Sale
Understanding Google Shopping Ads
When a customer searches on google for a particular product, the shopping ads come into play and throwback product ads with pictures of the product and a supportive description under the image of the product. Through this, the customer is suitably briefed about the product and if it entices him or serves his purpose, he clicks upon it to be further redirected to the website selling that product. This process makes Google Shopping Ads a big hit among businessmen as they generate massive sales with qualified leads, in comparison to other types of ads.
One of the ads that Google Shopping and Search Network provide is Showcase Shopping. These are pivotal in directing online sales as well as in-store sales. With your products listed on the web through Google shopping ads, you can gain substantive exposure and outreach to customers who are interested in your products and services.
Campaigns running on this module do not require keywords, instead Google takes into account the date of the product and presents your ads on related searches on Google
Google Shopping Ads Setup
Google Shopping Ads demand a higher degree of expertise and understanding in order to curate a wholly functional ad. There are multiple steps in the process that require due consideration as they have a relatively complex method, as compared to search or other campaign ads. Users who are unfamiliar with this or are new to it might find themselves at a loss and could end up spending a lot of time over it.
However, after the successful setup of the Google Shopping Ads, the management of the search terms and negative keywords identification could pose a hurdle. A professional with a comprehensive grasp of the whole setup process and updated knowledge could be of prime importance to run the ads smoothly and correctly, without wasting money.
Google Shopping Ads Require the following
Website made on an ecommerce platform that are in sync with Google Ad Policies
A Google Ads Account ( free signup)
A supplementing Google Merchant Center account ( free signup)
Google Search Console
Tracking Codes modification to your website
Prior experience and understanding or Google Ads for Optimization
Google Shopping Campaigns provide three options for advertising your store:
Google pla's - These ads are generated using your Google Merchant Center data feed.
Google Product Listing Ads are gaining popularity. This is since PLAs are visually appealing, informative, and attract eager shoppers. Overall, spending on Google Shopping Ads increased by 38% in 2020. If you want to learn more about Google pla's and how to use them in your SEM strategy, we've put together a quick guide to help you get started.
Showcase Ads - Products are grouped to present your brand to potential customers. Google suggests displaying all your products and then narrowing your advertised catalog based on the results.
Local Inventory Ads - These ads use your local inventory data feed to direct visitors to your local shop.
Google Shopping Ads/ Google Product Listing Ads Setup Advantages
The whole idea is to benefit the eCommerce platforms and businessmen who are using the internet for revenue and promotion. The foremost perks of implementing them are-
High Conversion rates as people make purchases
Best returns on investment
Automatic generation of ads
Better targeting to display the right products to the right people
Cross-platform promotion across Google search, Youtube, mobile ads, display ads or Gmail
Easy management of all products from a single console
Display ads impart a visual appeal of the product with a description and price
Deductions on account incur only when a customer visits the website
Options to boost the promotion of a particular product
Removes the need to design ads as Google generate them automatically
Complete control of parameters like Ads budget, targeting, location, etc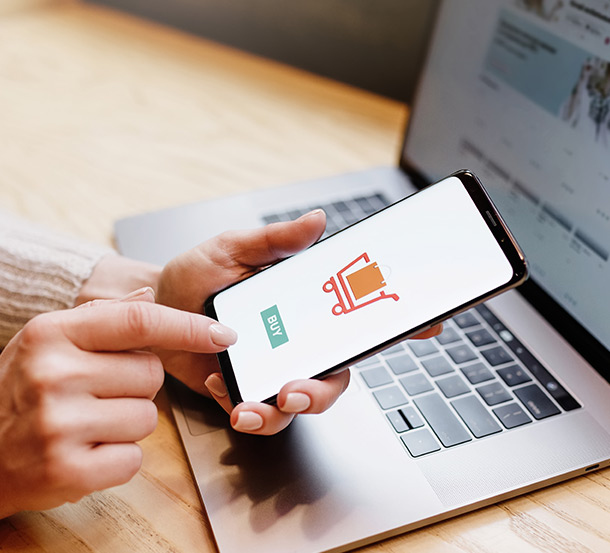 Increased Number of Qualified Leads
People who click on your Google pla's are high-quality customers because they have enough information to make a purchase decision. Their search terms match your product description, they've seen it and know how much it costs, and they've clicked through. This means that what you're offering is in line with what they're looking for and fits within their budget. These users are most likely qualified bottom-of-the-funnel leads.
Appear at the Top of Searches
Everyone wants to be on Google's first page. Google pla's appear at the very top of Google search results, putting your products in front of eager shoppers. When they click your ad, they are directed to your website, where they can complete the next step: making a purchase.
Advanced Reporting and Key Performance Indicators
Google pla's allow you to easily drill down into ad performance and how you compare to your competition. Filtering tools provide quick insights into ad campaigns and their success.
Integration of Ratings and Reviews
As previously stated, they can be improved with reviews. Including reviews and ratings in your ad provides third-party validation for your products and significantly increases the likelihood of a sale. Reviews increase sales by 18% on average, and 88 percent of people believe online reviews are as reliable as personal recommendations. Google automatically collects and compiles reviews from your site and other sources for advertising purposes. To have reviews included, you must have at least three single product reviews and 50 total reviews.
Creates a broader online presence
Two of your Shopping ads may appear in the same search results depending on the search query. Furthermore, a text ad can appear alongside Shopping ads. So, you can double your impact within a single set of search results. This broadens your reach and establishes you as a leading brand in your industry.
Product-Oriented
Instead of spending time researching and testing keywords, Google does the work for you by displaying your ads based on your Merchant Center product data. You only need to provide a great product image, a solid description, and a price, and Google ads will find the best matches to meet user searches.
Ad Updates That Are Automated
Giving Google access to your shopping feed ensures that any changes you make to your Product Listing Ads are reflected on time. This ensures that your Google ads provide accurate and up-to-date information. It also means that you are not required to do it yourself.
Finally, compared to standard Google Ads, Google PLA's offers eCommerce retailers a much more dynamic and impactful set of tools for reaching customers. Brands can give upfront information about their products to active pre-qualified shoppers when they click an advertisement, increasing click-through and conversion rates with eye-catching but straightforward ads. Give this a shot this year and see if they can help you improve your search engine marketing results.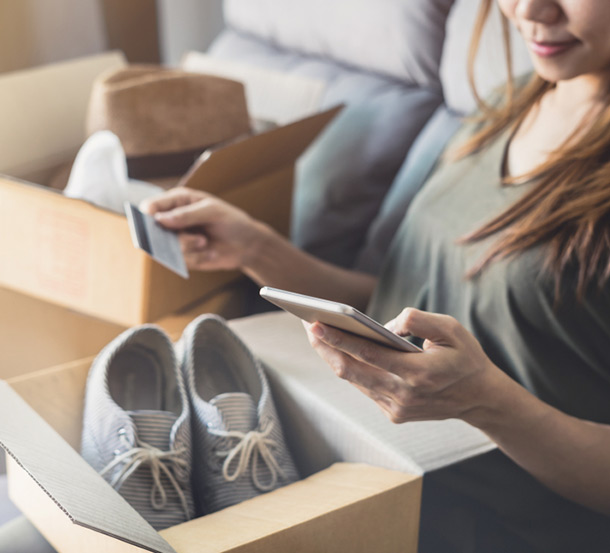 Quick Hacks to Optimize Google Shopping Ads
Optimization and judicious utilization of Google ads comes in various components that give best results when used in an integrated approach. Having an expert hand through a Digital Marketing agency in Dubai can bring all benefits of optimization to you. Some of quick hacks that the experts at Red Berries technologies suggest are-
Optimized Data Feed- data feed is the fundamental and the most prolific grounds for your pla's to run. The information added supplements Google to determine the targeting for your product. Having the right product titles, descriptions, images and other information is vital for optimization.
Campaign Structure- Multiple campaigns for a specific number of products is advisable when the inventory for your ads is relatively large. Segregating them into smaller ad groups can give back better results on your budget expenditure.
Search Term Reviewing- Monitoring the popular terms and searches among people extensively affects the click-through rate for your ads. Keeping an account of search terms gives a more comprehensive backdrop for your campaign improvements by rooting out negative keywords.
Have you heard of Google product search or Froogle?
Google Shopping  Ads allows users to search for products on online shopping websites and compare prices between different vendors.
Have you observed quotes from several e-commerce sites along with the search results of a product?
Do you feel that your target population would buy when they see the product along with the quotes?
Google shopping ads encourages "clicky" behavior and spark shoppers' interest with special offers, reviews and ratings! Google shopping ads campaign puts your product images, price, and business name right in front of your customers across devices.
Google shopping ads display only local inventory, they reach to the right shoppers. Google shopping Ads help in winning customer confidence by certifying "Google trusted store" and product ratings, one can look to improve sales. You can also encourage interested shoppers to make a purchase by showing special offers or codes on your ads, right at the moment they're deciding where to buy. You can also give every sale a second chance by using dynamic remarketing.
Google shopping ads and Google PLA's can be very powerful tools that can help you generate revenue and profits. But, it is important to hire a professional for a customized approach. We at Redberries Digital Marketing Agency Dubai will help you with a customized strategy tailor-made for you to meet your needs, saving you time & money.
Overall benefits that our campaign would provide:
Reach your target customer at the right time with the right ad
Better conversion
Keeping advertising budget under control
Better visibility of your products
Improve click through rates
Achieve higher return on advertising spend(ROAS)
Better placement of ads
Better synergy with other verticals like, Search Engine Optimization(SEO), etc
Increase in revenue and return on investment (ROI)
Redberries FactFile:
1 in 3 searches on Google is local. Yes, 33% of searches on Google are related to location.
Email us, we are sociable!
All queries are answered within 10 hours during work days and within 16 hours during holidays.