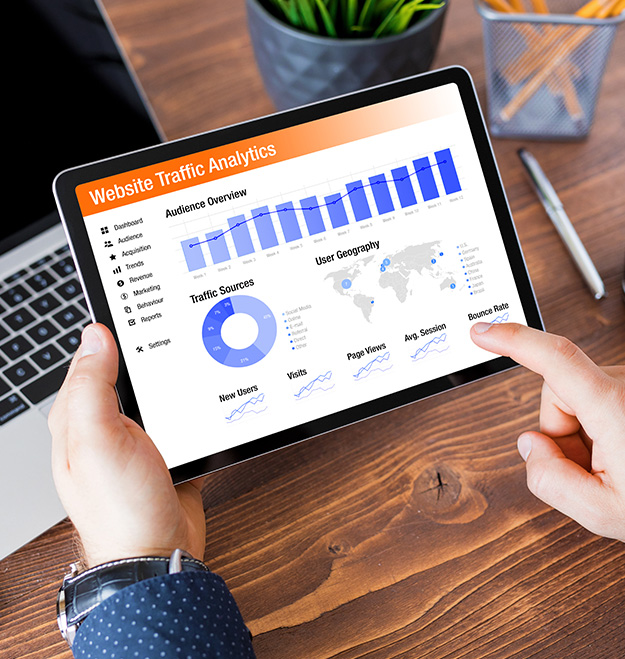 Either it's an e-commerce or a brick & mortar store, every digital marketing campaign has a well-defined objective which is aligned to your business requirements which has to be evaluated. In order to implement a successful end-to-end digital marketing campaign, we need to understand the best industry practices which can be used for your campaigns. Also, we need to align our marketing efforts with your business needs to give you the desired results which will benefit you in the long run.
Your result-driven tracking & analytics agency
We at Red Berries have the expertise and required industry knowledge to track conversions and optimize campaigns based on what the data has to suggest. We constantly monitor and keep on working to grow your business by evaluating different digital channels to explore. Before we proceed with designing and implementing a campaign, we do in-depth research about your business, industry partners, competitors, and the overall market to get the idea of products and services offerings. This helps us to optimize our campaigns and to narrow down the target audience to give you the best results. Since the digital platforms are dynamic in nature, there are constant updates in the way conversion tracking and data analysis take place. With keeping this in mind, our team adapts to these changes and revisit the ongoing campaigns to understand how can these changes be implemented in your current campaigns.
Email us, we are sociable!
All queries are answered within 10 hours during work days and within 16 hours during holidays.