What is SEO?
Over the course of two decades, SEO or Search Engine Optimisation has seen way more advancement than we could have previously imagined. Be it algorithm updates or syncing with multiple devices and monitoring traffic, the concept of monitoring search engines is transforming every single day. In a scenario where cellphones are the most common starting point for those searching for something online, it's undeniable that SEO has a lot to contribute to a company's overall ROI. Hey, if you're curious and want to know how to optimize your website for search engines, feel free to check out this link.
Examining the strengths and weaknesses of your current website along with suggesting potential opportunities on search engines.

Reach out to your customers and prospects through consistent and valuable information to influence decisions

Keywords play a major role in the process of matching your website content to what your targeted audience is browsing for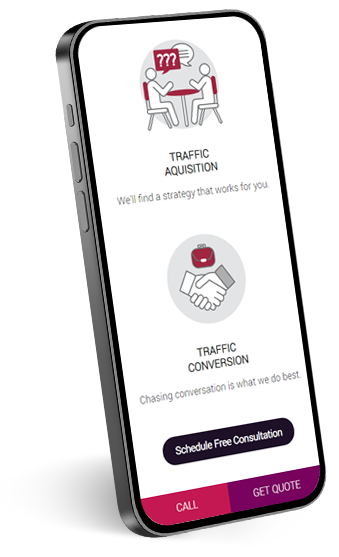 Expand the reach of your causes by getting discovered by the right people

It might appear to be easy but it isn't. Increase traffic to the site by careful consideration of usage of broad keywords, specification of products you offer and much more.

We have the local market knowledge to understand how SEO works and hence we can rank your website higher from the keywords you want to rank us for. We have a proven track record of working on SEO in Dubai with a range of clients from a plethora of industries
How SEO works?
SEO is neither a science nor an art – it is a mix of strategic tactics bunched together in a bid to ensure higher rankings across multiple platforms. The tried and tested strategies that have been developed over the course of two decades are now redefining the way digital marketing agencies in the UAE and SEO companies in Dubai are working. Not just this, these tactics also greatly boost a website's presence and generate ROI as well, making it a win-win for all stakeholders.
But how SEO brings ROI to a business?
This is a good question! But before answering that, let us set up a quick, super realistic scenario for you. Have you ever thought about how SEO is very much like a stock market? No? Now is the time. Think of SEO like a stock market and compare the two. Both are long-term investments. You cannot expect your stocks to immediately bring in monetary growth. Similarly, SEO also needs a lot of nurturing and thought to make it work wonders for a business. You're right: a calm, steady approach and clever thinking triumph in this race over everything else.
If you choose your stocks i.e. your keywords wisely with the knowledge you have at hand, you are bound to experience growth. Depending on how you play your cards, you'll see a boost or fluctuations in your ranking. Patience and commitment are two crucial things that can help you sail through the ups and downs of rankings and the fluctuations in algorithms. And this is how we can channelize ROI to a business and impact its growth significantly. The forward-thinking mentality that is often used in the world of stock markets paves the way to wisdom in the SEO industry as well. As a top SEO agency in Dubai, we're committed to this thought process through and through.
And if you're wondering what makes SEO work and sync with the growing needs of marketers all around the globe, here's a handy guide for you.
Online Lead Generation with Search Engine Optimisation: What they didn't tell you!
Did an SEO Company in Dubai promise you x-number of online leads with SEO?
Many people equate SEO with online businesses. They invest in SEO, hoping for surplus income and business growth. It's true that it performs and expands opportunities for a business. But that does not mean that optimization strategies help businesses increase the inflow of funds immediately. Or to be more precise, it may or may not help quickly generate more original queries or business leads.
Practically speaking, when you're thinking of SEO in Dubai markets, it's a standard practice for businesses that are thinking of investing on a long-term basis in their online marketing strategies to ask for a certain number of leads per week or month to gauge the ROI on every dirham spent. Many equate the success of optimization with just income inflow. Rarely do they know that this is not a wise approach for such a marketing strategy.
Generally, it is perceived that SEO can bring in loads of queries. So many queries that the results can escalate revenues and help write a company's success story. However, if this isn't handled well, businessmen can find themselves making false assumptions and rushing to get into the business of SEO without truly grasping its basics.
SEO is basically optimising your website to serve search engine queries in a better manner. Upon every initiated keyword search, SEO performs its part of presenting a particular search result to serve the visitor's needs in an efficient manner.
The web traffic defines the usability of a specific keyword. But often, the search results may not influence a visitor to make a final purchase OR post in a query OR generate leads. In that sense, should we ask whether SEO is an obsolete process for it is not bringing in the desired number of queries or generating business? Or does it have a greater purpose and is an effective long-term strategy that has a plethora of benefits?
Red Berries Digital as a responsible SEO company in Dubai is helping businesses identify the real purpose of SEO. We do not call ourselves Dubai SEO experts carelessly. We realize that with great power, comes great responsibility and aren't afraid to own it.
Keeping that in mind, as a digital agency, we're determined and are busting myths prevalent in the online industry. As a part of this initiative, the agency is not making tall claims that SEO can bring loads of queries. There is no magic here and no sorcery associated with optimization that can help businesses achieve their objectives. This is a marathon, not a sprint.
"SEO can't bring loads of queries. But it can definitely strengthen the prospects of dealing and serving the queries."
As a marketing tool, SEO basically goes deep into the webpages and strengthens them through original and engaging content to involve the visitor and assert command over the niche. In short, it just prepares the website to respond to searches and bring in value to the visitor who's searching for keywords that are relevant to them.
It is just like any other marketing area like advertising on print or radio. Just that the medium is the internet and search engines become our playground. Just like one furnishes an organization with branding, logo, catalogues, and more, SEO is a tool that can help a business become stronger as a whole.
So, today, Red Berries Digital has busted another myth of SEO regarding continuous lead generation. Remember this: SEO can never assure the continuous inflow of a set number of search queries. But it can definitely help your business build a favourable representation over web platforms and satisfy a user completely. This, in turn, helps adds value to the visitor and also influences search queries.
Lets Get Started your project
Fill the form and give us more information about your needs and wishes.
REQUEST QUOTE
Who should work on your SEO? Should it be an SEO Company in Dubai or your IT Team?
Tips for hiring the right SEO Company in Dubai
SEO is perceived as something technical. An in-house IT team members are perceived to be the experts in technical computing. This technical know-how makes most companies assume that their IT team can handle SEO roles with great ease. This is one prominent reason why many business organizations in Dubai appoint IT teams to perform continuous online and search optimization instead of SEO companies in Dubai. But delegating this important web promotion strategy to an in-house IT team has its share of ups and downs.
The IT team, in a nutshell, can take a lot of things and is adept in many technical areas. But that does not qualify them as professionals to deal with the dynamic SEO Dubai markets. Such heavy online-dependent markets require great concentration and a streamlined method for carrying out this important optimization function.
It cannot be denied that a part of search engine optimization requires technical expertise, like making a website crawlable, setting up redirects, coding, and more. However, the special online promotion function requires a lot more in terms of marketing, promotion, and content building.
All these strategies need to be tackled creatively to come up with the perfect SEO strategy that can help meet a particular organization's needs. Appointing an in-house IT team for SEO can be a bit messy and doesn't do much for a company in the sense that it does not help the business gain the maximum benefits. It's easy to forget that this is a continuous exercise.
If compared with the work strategies of SEO companies, the IT departments lack optimism and foresight. They just follow orders and are not skilled online marketers. They require outsourcing for everything, including content creation which can be a hassle to manage.
On the other hand, the best Seo Company in Dubai and SEO consultants are fully equipped to take care of web optimization. Facilitated with the strengths of digital marketers including account managers, SEO content writers, and marketing professions, such an agency is highly specialized in its services. They work as per a defined strategy to strengthen a website and facilitate its functioning constructively.
See how SEO Companies in Dubai spread Myths!
See how SEO Companies in Dubai spread the Myths!
The moment you start investing in SEO and appoint an SEO company in Dubai, you may imagine or hope that there would be an influx of information and that your company inboxes may end up addressing hundreds of new queries. Or maybe, you'd end up with a lot of conversions of queries into new clientele.
Well, that surely happens. But don't forget the golden rule. All you need is to give it time. Trust the process.
Time is surely a stabilizing factor for a successful SEO strategy. It takes time for desirable business keywords to rank up on the search engines. Such keywords are helpful in increasing exposure to the website and are beneficial in the long run.
Stories are everywhere in a dynamic SEO market like Dubai. People get enthusiastic before investing in their marketing budgets and expect a quick surge in income. And when that doesn't happen over the next few months, their enthusiasm fails and they get disillusioned.
Moreover, they cannot help but feel dissatisfied with the low query levels and returns on investment. And sometimes, the worst impulsive step they take is to fire the digital agency and return to their comfort zone: old-school marketing strategies.
As a leading SEO Company in Dubai, Red Berries has taken on the initiative of addressing assumptions related to online marketing. Optimizing websites for searches might feel like a bitter investment initially but will prove to be an elixir for the future of a company. The techniques of SEO can help any business strengthen its online brand presence and make a solid impact. It even makes a brand far more visible upon any initiated search.
So here we are, busting the first and the most essential myth that SEO brings in immediate money. It does not. But we are confident that it prepares a business to rise above its competitors in a better and more sustainable manner.
Every website's circumstances are different. SEO is a definite investment in market shares. It offers one of the most effective returns on investments that a company can make. But don't forget this: it takes time to develop. You need to stay patient.
Consider this: it depends on whether it's local SEO or national. For sites with no domain authority, trying to be found by those searching online and triumphing over competitive buyer keywords, a company needs many months before they can see results. A top SEO agency will recognize this and guide you accordingly.
On average, it may take over 6 months or more before leads start trickling in.
Other things to note: Low levels of competition, aka the case of the "low hanging fruit" is possible. Furthermore, non-buyer keywords are touch-point opportunities for brand awareness.
To build an authoritative website requires extensive planning and research.
Once a site is submitted to the search engines, a proper strategy is needed to promote it. For sites that have poor rankings, it depends on the size and complexity for a team to come up with a great strategy. The severity of issues will determine how quickly the ship can be righted. This is where SEO experts come in.
Results can be seen in as early as two or three months. Typically, traffic progressively increases over time as each month passes. Once rankings are achieved, they must be maintained.
Some of the ranking factors are:
Content Relevancy
Domain Authority
Keyword In The Title
Website Architecture
Breadth and Depth of Topic.
User Experience
For highly competitive industries and search terms, it's not uncommon to take up to one year for results to be noticeable. One example would be a site with low authority trying to rank for the search term, "New York lawyer".
Think about it.
If a competitor's site is 10 years old and is maintaining a ranking in the top 3, it's an authoritative site. It's likely they have the resources and strategy to stay there.
What is an authoritative website? It's a website that other sites link to because it's a "subject matter expert". A great site provides answers to questions irrespective of the reasons for visiting.
If you're trying to rank your business locally, find someone who understands Google's local algorithm. Guess what? You also need to think beyond Google.
The objective of the search engines is to provide relevant results. Their aim is to show pages that provide authoritative content relative to what people are looking for in a bid to help them find the best results.
It is true that search engines are not always successful in this regard. That said, thanks to the rise of artificial intelligence, things are getting better,
It's worth noting that there are well over 200 ranking factors that a website is evaluated against.
Much like a bell curve, those that come closest are more optimized for the query. Although content matters greatly, it goes well beyond this. There are major Google Core Update changes that need to be considered.
At a basic level, a site needs a content structure focused on topics and subtopics. But you'll also hear phrases like "you need links." You need much more than that to get ahead in the game, though. Although links are seen as "endorsements" in the eyes of the search engines, many misconstrue quality over quantity. Furthermore, no site will feel compelled to link to another site unless it feels like a good fit for their visitors.
You must have linkable assets. In other words, a site owner wants to provide quality resources beyond the content they offer. That's why it's called the web, after all. Again, a top SEO agency in Dubai should be able to help you understand these points of misleading you.
No. This is a scheme to lure uninformed clients and is a trap. They will say something like "$499 a month on the first page of Google". Many of these unscrupulous companies have put a black eye on the industry and made SEO experts in Dubai look bad.
There are variations on these snake oil pitches. What's worse is that these companies either violate the search engine guidelines or fail to produce results. Often, it's both.
Remember these points:
No reputable SEO company will guarantee rankings. Google's Webmaster Guidelinesstates this.
Organic rankings fluctuate daily. Check your average position via the Google Search Console and you'll find many terms with avg. position 1.5. 2,5, 3.0 etc.
High rankings don't guarantee sales. You could be targeting the wrong traffic.
No. 1 rankings are achievable, however, that's not what you should be hiring for.
You should hire an SEO Agency to drive qualified traffic and not rankings.
NOTE: Search engines will penalize websites that attempt to game the system by manipulating results.
Google's guidelines are rather straightforward. They state, "the earlier the better." In fact, Google specifically recommends it when you're considering a web redesign or new website. Unfortunately, many companies come to this realization much later.
Two scenarios that we hear about are:
Our site doesn't rank as well as it used to.
We migrated to a new website design and lost organic rankings and traffic.
We're not sure if our blog is contributing to sales or assisted conversions.
The worst part is that improper website migration comes with severe consequences. A company will lose revenue and potential lifetime customers. A double whammy, if you will.
Yes. First, please refer to our Google places optimization infographic. If you've lost visibility in Google Maps (aka Google My Business), it may be related to the factors listed.
In complex cases, this may take time to resolve. With paid search advertising now an option, it's more difficult to navigate this. If you're stumped, you can hire us. As SEO experts, we know what we are tackling. Chances are we've encountered it. If we feel additional work is needed, we will communicate our findings and timetable.
NOTE: Previous names include Google Places, Local Business Center, Place Pages for Google Maps, Google 7-pack.
First, cost is subjective. Not all SEO work is expensive.
Competitive search queries take time to achieve market shares. Higher volume keywords are typically more difficult.
You may have low domain/page authority. Sites linking to you are votes in the eyes of the search engines. And in case you don't have link worthy content, that has to be developed and created, keeping your goals in mind. Then, as SEO experts, we must perform outreach. That takes time.
In many cases, websites are poorly designed. They have a confusing navigational structure, have poor internal link structures, or may respond slowly.
It may also be necessary to migrate, if the site is simply too old to function.
With the constant shifts in technology and changes in consumer behavior, it also takes time and research to understand the target audience.
The best SEO practitioners stay up to date, anticipate, and prepare you for change. The best SEO agencies in Dubai will do everything it takes to help you understand this. Their chief responsibility is maintaining market share and building on it. Google is constantly changing its algorithm and new competitors are also constantly entering the space.
There are a number of reasons why SEO traffic may drop such as:
Failure to Maintain On-Page Optimization. If a competitor has better on-page or makes a change, they can outrank you. Their content could be more relevant once it's updated.
Failure to Build on Domain/Page Authority. Just because you've built up a certain amount of link equity does not mean you get to rest. Smart marketers always find ways to attract links naturally. You've worked hard to obtain visibility. Now you've got to protect it.
Website Redesign Without Proper Planning. Before you hand the keys of the car to a website designer, you should ask for a detailed plan. What's going to change and why?
Unfortunately, we've seen many businesses just give access without digging further. No questions asked. Why?
This is a big mistake. Ask questions, raise your doubts loud and clear. Probe further. Don't be afraid.
If you've redesigned a site and traffic is dropping more than 3%, you need to take immediate action. This is important.
Violating Search Engine Guidelines. Tactics that may have been OK a few months ago are suddenly not acceptable. For older sites, failure to stay up to date could result in an algorithmic penalty. Or even worse, a manual one from Google. It depends on the infraction. Mild traffic loss may be around 10 to 20%.
Yes. Absolutely yes! One of the great things about search engine optimization is that it encourages improvement unlike any other tool. Think about it, it's pretty straightforward. We've never seen a website with high traffic rank well without being highly relevant. And guess what? If it is not relevant, it won't stay there long-term.
A great website provides answers and compels action.
Words to the wise: rankings can't be bought; they must be earned. As a site improves, others will feel more compelled to link to it. It also requires outreach and constant monitoring. A top SEO agency in Dubai will always tell you this.
Here's how to make a calculation:
Determine the search volumes for keywords.
Examine the market share of competitors by comparing your Domain and Page authority to theirs.
Determine your average order value.
Do the math! If you achieve a certain percentage of visitors and your average order value is X, then you can estimate revenue and ROI.
Although this is rather basic, it gives you a fair idea of what's at work. With pay per click costs rising, the sooner you begin, the better for your brand.
There are numerous answers online. Here's our BS-free take that's honest and straight from the horse's mouth. It depends on why you wish to hire an agency. That needs to be clearly defined. For example, are you looking to increase leads? Conversions? Know your answers.
At a basic level, an SEO agency should be able to articulate why your site is not performing well.
Here are some of the common reasons.
Low Domain/Page Authority
Problematic Internal Linking Structure
Poor Architecture
Improper on Page Optimization
Over Optimization
Keyword Stuffing
Broken Links
Pagination Issues
Ask to see a sample of their work. It's not unreasonable to ask for a case study. Ever. If they're SEO experts, they'll never say no.
A reputable SEO company should be able to explain what strategies they would use to increase traffic.
Ask for a rough technical review. Don't expect a free SEO audit. That said, you should have something to obtain context.
Do they follow a search engine's webmaster guidelines? Some firms engage in unethical tactics which can result in a penalty. Avoid at all costs.
Revenue. If a site has a ranking, the calculation is doable. For sites that do not have a ranking, it becomes much more difficult to do this. The bottom line is timeframe and market share. Top SEO companies in Dubai can help you understand this better.
It really depends on your resources and goals.
If you have a small internal team, it can be well worth the time and expense. Small sites are usually done in 25 hours on average and large sites could take two to three weeks or more.
The answer depends on the size and complexity. Fees for an SEO audit can range from $2,000 to $20,000. Bigger firms will certainly charge more as they have bigger overhead. But delivery may be faster.
What are the benefits of an audit? It provides an overview on how to improve your website's visibility and what to prioritize. It helps you understand what's holding your site back from acquiring traffic, leads, and sales.
We are not big fans  as most audits don't provide enough value, to be honest. We get it: it is the most common association.
Hot tip: What you should be looking for is an SEO Assessment.
Here's a small sampling of what you can learn from an SEO website assessment.
Actionable Insights on What to Improve immediately
How To Improve CTR and Conversions
Crawl Report to Uncover Indexing Issues
On Page Issues Affecting Rankings
Backlink Risk Assessment
How To Use Link Equity More Efficiently
Is User Experience Good Or Bad
Duplicate Content
An SEO website assessment prioritizes what to tackle and save everyone's time. Moreover, it's an in-depth roadmap rather than just fixing deficiencies. It provides a deep dive into the site as a whole. Competent firms provide a free call to discuss the report. Some will waive the first month's SEO fee if you purchase the report. SEO agencies in Dubai offer different options depending on whom you ask.
We recommend installing the MozBar chrome extension. You can see your current page and domain authority, links, and more!
We recommend SEM Rush to see what the historical market share looks like. It offers a number of handy tools.
Google Search Console and BING Webmaster Tools.
This is just to get started and give you an idea of what you should be looking out for!
We think so!  Considering that there are over 200 parameters in which a website is evaluated against; bet on it. Each has a bell curve, so it only makes sense to have an overall website metric.
Advice: Don't chase algorithms.
Focus on creating a great website. It should have intuitive navigation, helpful content, and above all, an experience that helps the user. Visitors come to a site for a specific reason. Is your site speaking to them and their needs? That's the central question to aim for and analyze with site metrics.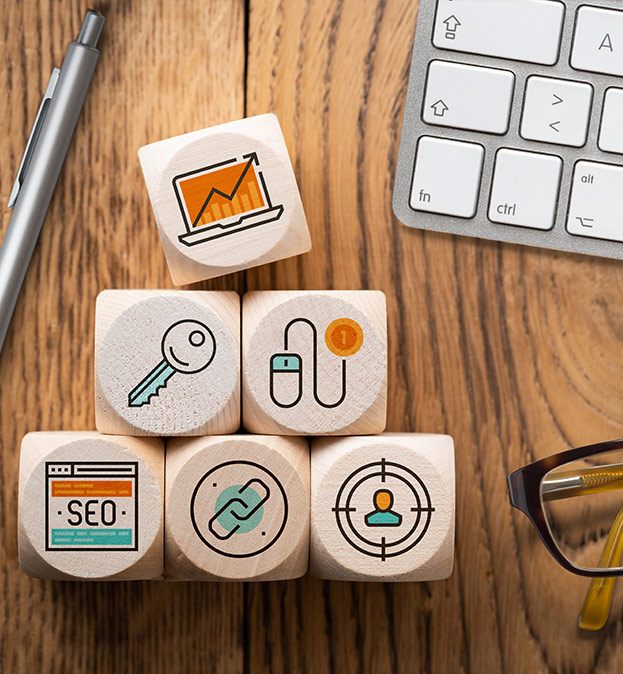 Your SEO Expert Agency in Dubai, UAE
Red Berries is a Search Engine Optimization SEO Agency in Dubai that can help your business to grow its visibility through ranking your website on top pages of search engine platforms such as Google, Bing, and more. Our team of SEO specialists in Dubai can help you optimize your website for search engine platforms and help it rank on top in the UAE and worldwide. To provide the best SEO services in Dubai for your website, we work with your team closely and make them participate in the whole search process from the initial stages. Our team of SEO experts in Dubai conducts in-depth research about your company, its customers, and competitors. We aim to have a better understanding of the entire industry and use that data to tailor-make & provide you the best SEO services in Dubai. We are digital ninjas and proud of it! We have the local market knowledge to understand how SEO works and hence we can rank your website higher from the keywords you want to rank us for. For us, it's crucial to be completely transparent about our work.
We are the Best SEO company in Dubai and have a solid understanding of the industry and market which is the foundation of a truly successful SEO strategy. It's not a one-time wonder, but a regularly channelised process where research on the appropriate keywords based on competitiveness brings in the potential for conversions. As SEO experts in Dubai, we follow best industry practices to ensure that we meet all the search engine guidelines during the optimization process of your website and do not use any unethical means to rank your website higher on search engine platforms.
Questions? Request a free consultation. Reach out to us via email at ask@redberries.ae or call us on +971 4 295 7880 or +971 55 4140 870 in case of any questions or clarifications. We're always here to help!
Email us, we are sociable!
All queries are answered within 10 hours during work days and within 16 hours during holidays.