The Leading Mobile App Development Company in Dubai - Red Berries
Red Berries is a app development business with years of experience and expertise in the industry. We are thought leaders in technology who approach problem-solving from a different angle. Our team uses the agile methodology to ensure that your innovation reaches the market and gains a competitive edge at a reasonable cost. We are passionate, knowledgeable, and dedicated to offering the best services and solutions to our consumers. We have all of the necessary components in place, and they are all in excellent working order. We have a long experience in this industry and are known for consistently providing the best service.
We gladly offer a list of our satisfied customers. By utilizing our Agile methodology, Red Berries' Web and App Development Dubai services ensure that your idea hits the market with a first-mover advantage. Red Berries is one of Dubai's top web and app development companies. Our online and mobile app developers are professionals at fusing technology with creative design. We've brought in some of Dubai's greatest app developers to assist you in turning your concept into customer-friendly, action-oriented web and mobile apps. Red Berries offers a comprehensive set of cross-platform app development services, including design, consulting, support, and maintenance.
ReactJS Development

With skilled ReactJS developers, we're a leading ReactJS development business in Dubai.

NodeJS Development

For all of your app development needs, we design high-performance NodeJS-based apps.

Python Development

Our Python programmers construct world-class Python applications in a variety of fields.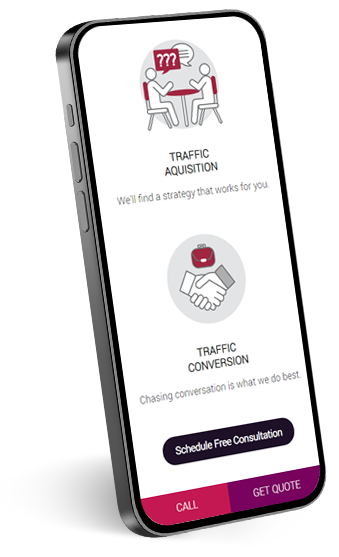 MEAN Stack & MERN Stack Development

Our developers are experts in the MERN and MEAN stacks, and they produce cutting-edge yet creative online and mobile apps.

React Native Development

We have a highly skilled staff of React Native Developers who can help you create cutting-edge web and mobile apps.

Compatibility with several platforms

Before deciding on a framework, you must first determine "which platform your software needs to run on." If you want to create an app for iOS and Android, you'll need to use a platform-compatible framework.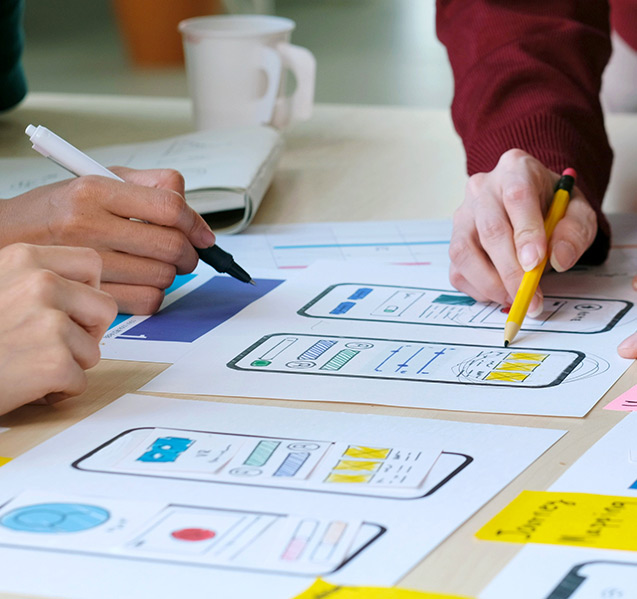 Our high-end mobile app development Dubai services include:
Custom android and iOS app development, as both operating systems require different setups while being mobile technologies.

We understand the usability and availability of various operating systems on the market. Thus we create native and cross-platform apps to prevent our clients from losing prospective users due to the numerous operating systems.

When it comes to user-friendly programs or even Windows software, the user interface and user experience are the essential factors in determining whether or not your users will enjoy your app. We have talented UI and UX designers who can add value to your product and help you gain organic users.

We believe in providing high-quality service and prioritizing our customers. As a result, consulting and prototyping are two of our primary services. Before we start working on an app, we chat with customers about any changes they want to make and develop a prototype to see how it will appear and feel.

We've added some more valuable capabilities to our service list, including power management, notifications, and geofencing, that may be handy for our clients' apps.

The most crucial aspect of successful internet business and mobile app is maintenance. To provide you with the finest experience, we also provide maintenance in our services.
Frameworks for mobile applications can be divided into three categories:
A. Native Apps: A Native App is a software application tailored to a specific platform or device.
B. Web Apps: A web app is an application that is designed to provide web pages across various web platforms and on any device.
C. Hybrid Apps: A hybrid app combines native and web apps. From a single code base, it may be written for any platform.
Why Red Berries?
A. Expertise in app development is extensive.
Our mobile app developers are capable of tackling any development difficulty and creating something unique based on your requirements.
B. Unrivaled technical expertise
For designing flexible software, we deal with various operating systems, app development platforms, cross platforms, and devices. iOS, Android, hybrid, ReactJS, AngularJS, NodeJS, others.
C. Methods of delivery that have been proven.
Our mobile application development Dubai procedures are built on high-quality standards and are carefully tested as an established web and app development business.
Lets Get Started your project
Fill the form and give us more information about your needs and wishes.
REQUEST QUOTE
Red Berries is a dependable App Development Company in Dubai.
"Red Berries is a firm you can trust," says our highly skilled and competent workforce, which is always up for a challenge. You can rely on the moniker Red Berries. We create mobile apps that are the perfect match for your company and your users. We promise a user-friendly interface since our team is laser-focused on their job and consistently produces the most outstanding results. We consider it an honor to provide our clients with world-class app development in Dubai tailored to their brand and company theme.
Everything our Red Berries team does is backed up by extensive market and technology research.

Everything our team at Red Berries does is based on comprehensive, in-depth market and technical research. We consistently use the most superior and most up-to-date technologies to ensure that our clients don't lose out on anything.

We have experts in every discipline who are well-versed in technology and are constantly looking for future-proof applications. They are individuals who can see future demands and user requirements and can make you a lot of money in the long run.

We seek to develop the best mobile applications that can stand in the market for an unrivaled period. Technology is our forte, and customer service is our passion; thus, we aim to develop the finest mobile applications that can stand in the market for an unrivaled period.

We pay special attention to technologically advanced users to ensure that they are treated fairly.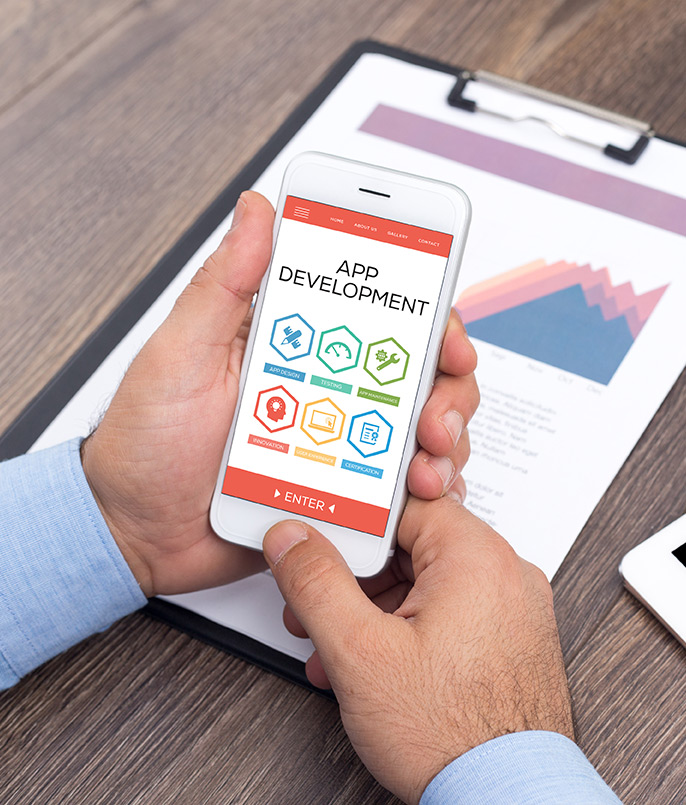 The best option is to use our web and app development Dubai services.
App Development for the Web and Mobile
We create web and mobile apps to assist you in providing a rich mobile experience to your customers.
UI/UX (User Interface/User Experience)
Design Award-winning designs and user experiences are a specialty of our app developers.
Development of New Products
Our app developers are knowledgeable in Ruby on Rails, Node JS, HTML5, Android, Swift, AngularJS, and JQuery, among other technologies.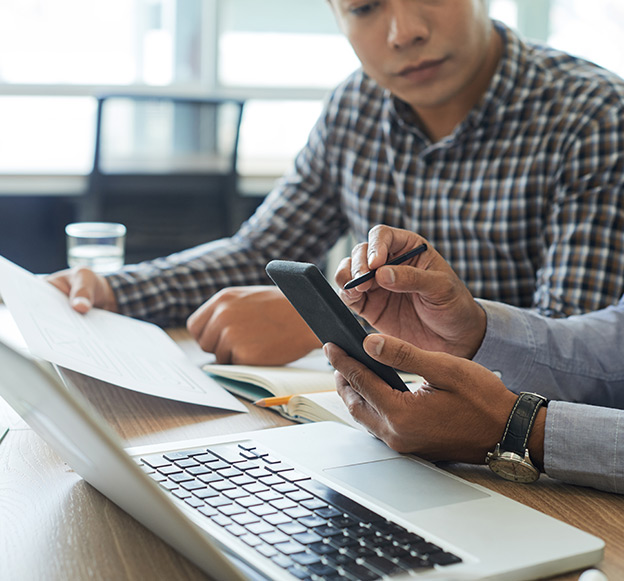 Consider the following factors while selecting a framework.
A mobile app development framework is a library that aids developers in the creation of mobile apps. Above all, it provides a basic framework that allows app development and speeds up the process while lowering costs.
Most Familiar frameworks used in 2021.
1. Adobe PhoneGap
2. Apache Cordova
3. Appcelerator Titanium
4. Corona SDK
5. Flutter
6. Framework7
7. Ionic
8. JQuery Mobile
9. Mobile Angular UI
10. Native Script
11. Sencha Touch Ext JS
12. Swiftic
13. Xamarin
14. AngularJS Development
Boosting Your Speed
From both the user's and the developer's perspectives, this factor must be considered. If you're a developer, you should choose a framework that will help you speed up the development process and reduce coding time. You also need the app to run smoothly at breakneck speed from the user's perspective. In one spot, you'll find everything you need for your custom app.
A. Development of Native iOS Apps
Bring your ideas to life with Apple's Swift programming language, which is quick and dependable.
B. Development of Native Android Apps
Customers will appreciate a safe yet user-friendly app created in Kotlin, Google's preferred programming language.
C. Cross-Platform App Development with Flutter
Customers will be delighted by a speedy and user-friendly app created using Flutter and Dart.
Our main area of expertise:
Front End: React.js, React Native, JavaScript, Angular, Vue.js, HTML5, CSS,3
Backend: .NET, PHP, PYTHON, Node.js, C#, C++
Mobile: Android, iOS, Windows Phone, Xamarin, Cordova, PhoneGap, Corona SDK, Sencha, ionic, jQuery-mobile, Flutter, Framework7
DataBase: Mongo DB, MySQL, PostgreSQL
Red Berries specializes in web and app development in Dubai, including unique mobile app creation, mobile-enablement of existing apps, and mobile web apps. To ensure the production of an excellent mobile app that is both cost-effective and efficient, our agile app development technique comprises a complete examination of your business requirements and mobile strategy. We use our knowledge in iOS, Android, and other app development platforms to create online and mobile apps for major enterprises.
Email us, we are sociable!
All queries are answered within 10 hours during work days and within 16 hours during holidays.