Why is website design important
Humans are naturally drawn to good visuals and designs. An when it comes to your business website design a prospect will quickly judge your business in terms of capability and trust based on the website design alone.

Sets the first impression
90% of users make judgments about a company's credibility based on visual design alone

It aids your SEO
Certain web design elements influence how how search engines crawl your website like page speed and site structure

Increases your conversion rates
A customers entire buying journey can start and end on your website if the site is designed appropriately. Hence it is important to have an optimum design at every step of the sales funnel.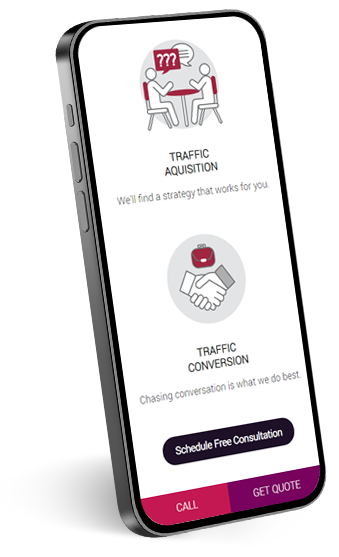 Our approach as a creative website design company in Dubai, UAE
1. Web Design Process
Our team conducts brainstorming sessions to present you a custom web design solution desired by you. We factor in the user journey, search engine optimisation, web hosting as part of the process. This helps us deliver a quality-based solution which can drive growth for your business.
2. Tailor Made Web Design Solutions
By implementing innovative and creative ideas our team present aesthetic looking web designs, tailor-made to your requirements. This helps your business to stand out of the crowd and achieve your desired results.
3. Website That Performs Well
A responsive website is user-friendly, easily accessible, and therefore, leads to more conversions. We are a web design agency in Dubai that implement a website solution which does not only look aesthetic but also increase leads and conversion for your business.
4. Aesthetic Design. Great Results
Designing an aesthetic website is one thing but is it visible to your audience? We answer this question by optimizing the website for search engine platforms which ensures that the website is ranked higher and visible on top when searched with specific keywords.
5. Delivering the Web web design services Your Business Deserves
Through our level of detail, we deliver the highest quality of service and meet your expectations. Custom web designs help your business stand out of crowd as they are designed specifically for your business.
6. Your Business Stands Out
Keeping your brand identity intact, we design a website which is specific for your business. We understand your business needs and deliver tailor-made web design solutions accordingly.
7. Combining Creative & Intelleuctual Thinking
Aesthetic design is not enough to drive user engagement on the website. Our technical and creative team will together deliver the best solution for your business needs in terms of User experience and the responsiveness of the web design.
8. Experienced web design services team
Our website design team has the experience and the capability to provide solutions which are best suited for your business. We take on the project with a professional approach and communicate the progress of the website on a timely basis with your team.
Do you have any question?
Or you need help with your website? No problem! Our support team is here to help you.
CONTACT US

Startups & Ecommerce

Non Profit Organisations

Food & Consumer Electronics

Medical

Luxury

Real Estate

Automobiles

Oil and Gas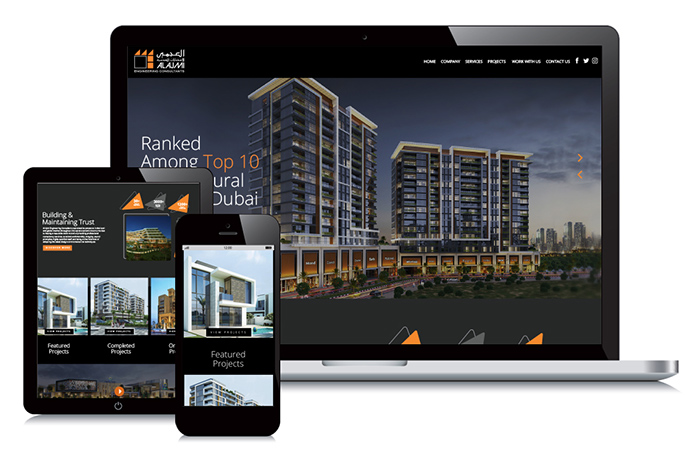 Al Ajmi Engineering Consultants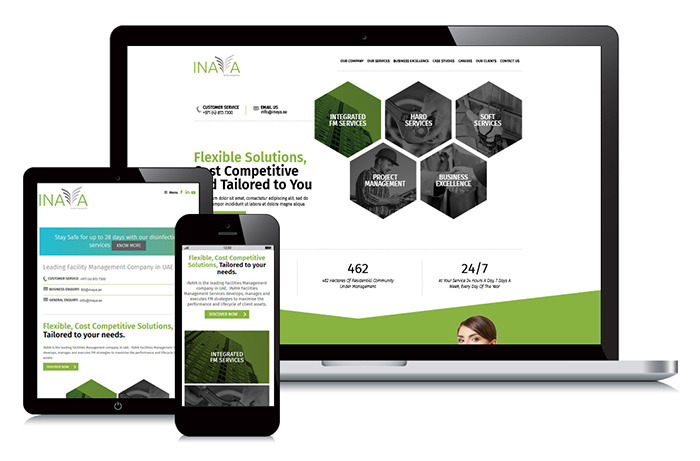 Inaya Facilities Management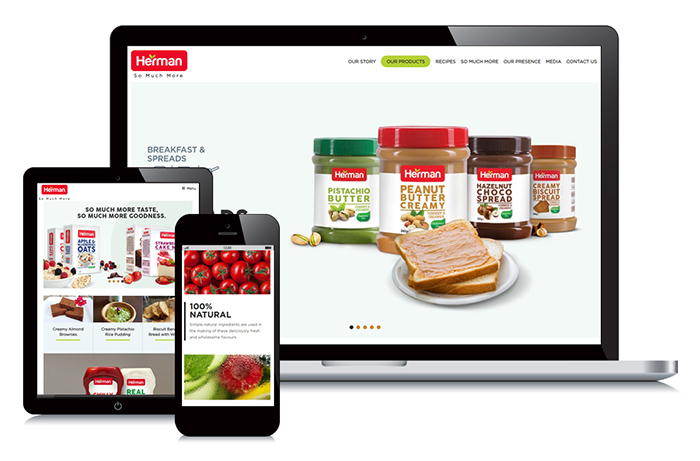 Herman Foods
Website Design In Few Steps
1
Consultation
Being a reputed website design company in Dubai, we consult you on which website design will be best suited for your business. We also finalise the scope of work at this stage.
2
Planning
We conduct competitor analysis and research on how to position your custom website. We also decide on the technical and creative aspects of the website design.
3
Design
At this stage, we start designing the website with the finalised content and sitemap. We also consider the user experience and responsiveness of the website while designing it.
4
Development
We develop the website design from scratch and optimize for the search engine platforms.
5
Testing
We also conduct multiple tests before launching the website.
6
Launch
It is Live! But our job is still not done. We ensure that the website design is performing smoothly and provide feedback on how you can further improve it.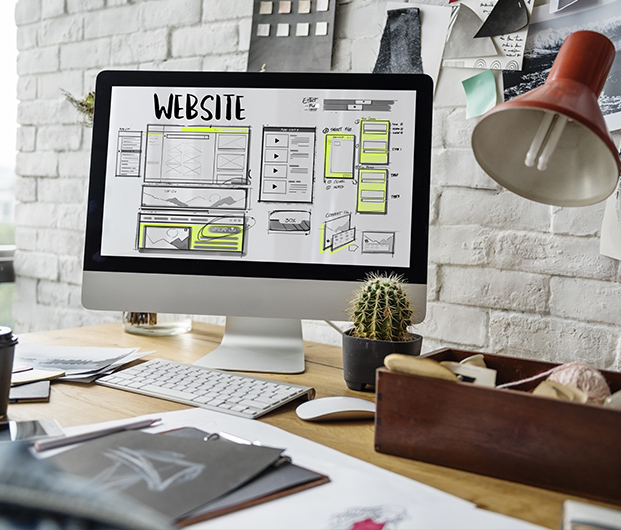 Years of Experience
We have worked and successfully delivered projects to every type of clients – right from eCommerce websites development, non-profit organizations to multinational corporations.
Transparent and On Time
We do weekly progress meetings involving you to give you update on the project and meet the promised deadline.
We Work In Small Teams
Our teams are small and agile. Hence, they get to focused on one project. Your project would have a lead designer who gets support from a junior web designer, a developer and an account manager.
Excellent Support
We'll get you online quickly, usually in a matter of weeks, sometimes days, depending on the complexity of your web site.
Lets Get Started your project
Fill the form and give us more information about your needs and wishes. First step to your new website
REQUEST QUOTE
We have implemented extensive website design solutions for all our clients. Our web design company uses a variety of web development and e-commerce applications to implement a web solution that is tailor-made to your needs. We won't use any tool which doesn't match your specifications. As we go about doing website design services in Dubai, we maintain high standards by updating your website designs with the latest coding standards and working with updated technological tools. Our web design company creates web solutions that are reliable, adaptive, and highly ranked on search engines.
Not your regular web design agency in Dubai
We are the best web design company in Dubai for a reason. We first understand your requirements.
We work closely with your team to gain inputs about your business and industry. Then our team comes with a visual mock of the website. This will give you an idea of how the web design will look like. We will consider your inputs at all stages and our team will combine it with their own expertise to deliver the best applicable solution.
By designing a mobile-friendly website, we instantly reach a larger audience size as most of the potential customers browse websites on the go. We also listen to customer feedback and interact with them to increase two-way communication. Red Berries is a creative website agency in Dubai specializing in designing mobile-friendly websites.
At Red Berries, we understand that each business has unique offerings. Therefore, our team specializes in creating custom web designs that capture user attention and increases engagement. Our web design company is well experienced and can successfully implement a web design based on your needs. We combine creative design concepts with result-driven website features to grow your business with the best web design in Dubai.
The design of a website should be pleasing on the eyes. If the information is easy to digest, user engagement will increase, leading to more conversions. Bounce rate will be high if the design aesthetic and content presentation is not up to the mark. Our team makes sure that design aesthetics are considered for a web design in Dubai that stands out. We will also ensure that the website is fully responsive across various devices and platforms.
Different devices, methods, practices have come and gone over the years in the digital world. Our web design company in Dubai has faced various challenges over the period. Yet, we have stormed through it all, time after time, and pride ourselves in overcoming them. This has been possible because of the experience and knowledge our web design company has. Our team's expertise has led us to follow best practices and implement them effectively for our clients.
Each business and industry is different. Being a web design company in Dubai, we deliver customized website design solutions and never suggested anything which does not suit our client's standards. Our aim is always to deliver nothing but the best possible solution for your business by following the best website design industry practices. Our web design company also ensures to align our website design services with your long-term business vision.
Our web design company team understands the importance of data. We gather all the evidence and creative website design solutions based on the given information. This helps your business to stay ahead of your competitors by adapting to industry trends before anyone else can. Our web design company ensures to develop a dynamic and adaptive website design that can meet the requirements of the ever-changing digital landscape in Dubai.
Irrespective of whether your business is an e-commerce, brick & motor store or a large corporation, we understand that each one of our clients is equally important to us and therefore we provide the same level of services and expertise to all.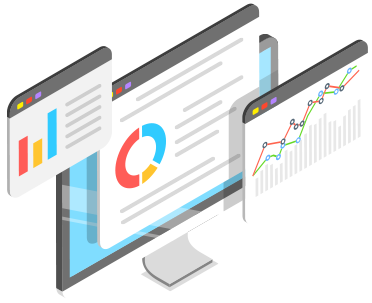 Frequently Asked Questions
Every project comes with its own set of challenges. Web design services differ as far as timeline is concerned and each project needs to be studied to determine the accurate timeline. That said, four to eight weeks is a good benchmark to aim for especially keeping in mind how proactive the team is in terms of producing assets and making changes. We always aim to stick to predetermined deadlines. In terms of perspective, it's worth considering that a delay is usually attributed to the time it takes for content (text and images) to arrive.
It is crucial to think of all the factors during the decision-making process. It's important to note that costs tend to increase with the number of changes. Additionally, a brief does form the crux of any contract and it's important to get it right from the start. A few points worth considering include: Costs and timescale (is there a fixed launch date that needs to be considered?) Background of your company Detailed information about the structure and content required Briefing the designer with detailed instructions: the marketing materials and logo. A good rule of thumb is to add specific examples Clarifying the objectives of the website, the clientele, and the target audience Specific details around SEO (Search Engine Optimization)
While it is essential to note that the overall costs largely depend on a client's web design requirement, there are two factors that help determine this: volume and customization. Volume refers to the total number of pages on the site. For instance, you'll end up paying far more for 95 pages compared to 10 pages to a web design company in Dubai. Prices range from $800 (for a basic website) to tens of thousands of dollars for a more polished website where more complex details are involved. Most sites cost less than $10,000 (between $3,000-6000) to develop. For us, it's important to develop sites based on what our clients can afford (this includes small businesses). Customization is exactly what you think it is: coming up with content that is specifically relevant to the website and helps build its unique style and feel. This includes everything from the graphics to the programming details on the website. A good example here is a site that needs to host a third-party application such as a shopping cart.
It's possible for a website to be maintained independently after the launch. We aim to help you feel comfortable enough with the interface to add updates and edit content with the help of WordPress tutorials. We can also pitch in and help if required with our services.
Website hosting: When you decide to launch a website, you need a server to host it. Domain registration: For a site to be fully functional, it needs to be registered with a legitimate, authorized domain registrar. On our part, we highly recommend Namecheap.com, a service that we've used since 2011.
We do! We can change the web design while ensuring that a company's corporate style stays untouched. Or we can change the look of the website if that's what you need.
Absolutely. We'd be happy to take a look and update the site. We'd be able to help you with the rates after an initial evaluation.
No restrictions here! As many as you want, honestly. The more, the merrier, if you're thinking about SEO!
Our web design company team aims to offer complete support to our clients and are always available to tackle associated challenges with the website. We also offer website maintenance services.
It's super easy to access the administration section of the site. All you need is a stable internet connection and you'll be good to go!
The best way to familiarise yourself with web design agency in Dubai is to spend some time on research and study individual websites. When you are evaluating the work of a web design company in Dubai ask yourself: Do their links work throughout the site? Are their website images high-quality and appealing to look at? Does their website seem original or does it simply look like a template? Can you take a look at the web design company's client list or portfolio? Also, what kind of results do you get when you perform a Google search on the company? Don't forget to pay attention to their marketing skills! You want to ensure your designer has top-notch marketing skills.
All our web designs are created keeping in mind the latest technologies and trends, including search engines. The design is compliant with the current guidelines. However, remember that these technologies and guidelines often evolve. To gain maximum visibility and the most effective results, our web design company highly recommends utilizing our comprehensive SEO services.
We ensure that we start the process with strategic consultation and get to know you. Our web design company team will ask you about your web design preferences, your brand voice, and the kind of message you're trying to get across to your audience. After this, we work on a web design and show it to you before coming up with a strategy to ensure that you get the maximum number of hits.
No. Many of our competitors do buy web design themes or templates that are already designed to reduce costs. We, however, meticulously hand-code every website to meet the needs of our clients.
Basically, responsive web design is a technique that is used to create a website that adapts its layout to fit the size of any device, including mobile phones. Instead of being forced to rely on a different site for mobile phones, you can reduce costs by focusing on a single website.
Yes. We refuse to compromise and aim to come with the best solutions we can offer. There are clients who benefit from massive hits from mobile phones. Our web design company folks emphasize on providing web designs which offers superior browsing experience on all devices.
Web design agencies in Dubai come in all shapes and sizes. Quotes are largely subjective and vary across companies. Our web design company and its creative department want to offer our clients access services. We achieve this by streamlining our processes and making sure we meet the needs of our clients. Small businesses have often benefited from our web design services. Our finished products often surpass the quality of other products because we put our heart and soul into what we do.
Not a problem at all! Ours is a risk-free guarantee. Before our web design company team actually build the final web design, we will show you a mock version through Photoshop to help you decide and suggest changes if needed. This takes just 10 days. If you feel dissatisfied around this time, you can choose to opt out without incurring any charges.
We're afraid that's not possible. Our experience has taught us that projects can experience hiccups, delays and take much longer to complete. We must ask for an invoice 30 days after the original payment but here's a promise to you: your website will see constant progress and will be in safe hands.
Our web design solutions are some of the best in the industry. Our web design company team pays attention to the latest web design development tools and technologies to ensure that you're getting the most out of your website. Not only do more visitors get attracted to your site, but they end up coming back and become loyal visitors. It's important for us to help you strategize and reach out to your target audience in the best way possible.
Geography isn't a problem for us. We are happy to help you out, no matter where you are. Thanks to apps like Skype and In Vision, we can communicate with you effectively and help you throughout the process. Our clients are currently located in Dubai, Germany, Italy and Ireland.
We believe in being accessible to everyone and work with a plethora of organisations: start-ups, local businesses, charity organizations, schools, international brands, national organizations and even other web design agencies. We aim to utilise our skills to the best of our abilities for each project.
Absolutely. As it turns out, nearly 50% of our work is for other web design agencies and graphic design companies. We're happy to help! If you need us to be a White Label company and accompany you to client meetings, we're happy to assist your team throughout!
This is up to the client and their preferences. There are times when a client is content with taking full ownership of their site and manage it on their own while others prefer to sign up for a WordPress support plan that keeps them on track. The latter is becoming more popular as many clients want a hassle-free experience that allows them to seek help for ongoing issues, updates, security patches and more.
It is a herculean task to get a search result to hit the first page in Google's search results, especially when you consider competitive keywords. Pay Per Click (PPC) advertising is one way to ensure that you can earn a spot on the first page. That said, we'll do our best to maximise your chances of achieving the best outcome. Our team is highly experienced and has a robust SEO background.
Yes! We can help you out by arranging for one of our partners to provide original, fresh, SEO-friendly content for your website, blog and online marketing assets. We can also assist with content for printed publications such as leaflets, brochures, flyers, magazines and catalogues.
Breathe easy! After the final payment, the website belongs to you. While we may occasionally reuse code or test backend functionality on other websites, the finished website is yours. You are even free to shift to a different service provider with no interference from us.
Yes. We offer a support system for 30 days. What is included, you ask? Bug fixes and technical support. After this period, we are happy to offer a comprehensive website maintenance plan and help you out with timely updates. These services help protect your website from potential threats that may harm your site.
Email us, we are sociable!
All queries are answered within 10 hours during work days and within 16 hours during holidays.