Improving User Interphase for Your Business
At times, you may notice many users visiting the website but do not see proportionate growth in conversion. User experience could be one of those reasons as users drop from your platform (website or app) if they experience more lag time or slower loading of the platform, to mention a few reasons.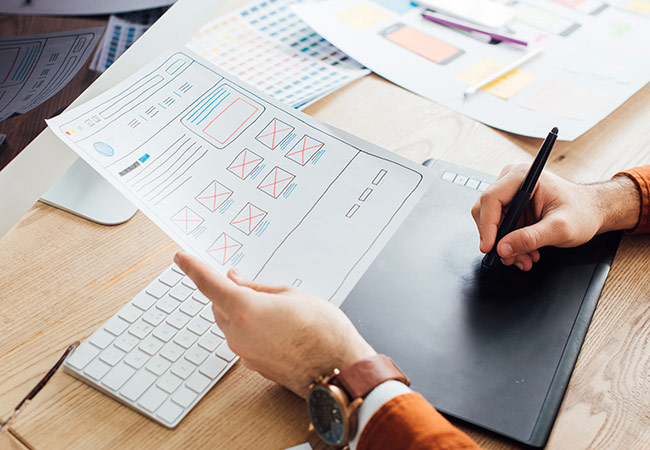 Creative Mobile UI Design Company and UX Agency In Dubai UAE
We at Red Berries have an expert in-house team who understands the user journey and customizes each digital platform for mobile, desktop and other devices where users can visit and make their buying decisions. We customize the user experience by reducing the page loading time, compress content and media files while keeping them at high quality, reducing the overall bandwidth of the platforms, etc. Once we take all the mandatory steps to improve user experience, we conduct various users test by introducing different versions and audit them.
We also factor in the user behavior and their engagement with different pages or tabs on the platform. This gives us an insight into what is the content which is working on the platform and how long they have stayed on it. We monitor the website and app performance at regular intervals to achieve the desired results for your business to grow and expand.
For social updates Like us on Facebook, follow us on Twitter and Linkedin.
Lets Get Started your project
Fill the form and give us more information about your needs and wishes.
REQUEST QUOTE