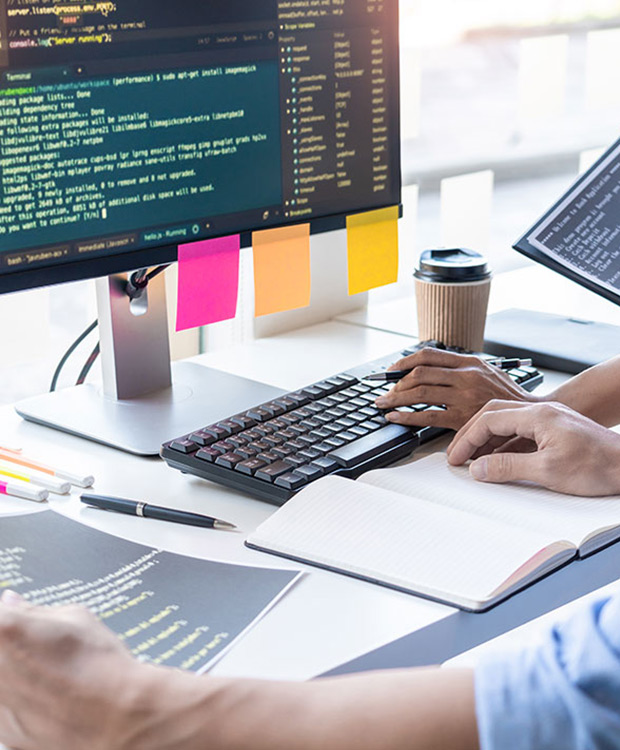 We at Red Berries, understand your client's needs and therefore create websites which do not only follow best design aesthetics but also help them achieve their goals. We always ensure to understand and consider your client's needs to design a website that fully satisfies them.
In order to reach a mass audience, we make sure that your client's websites are optimized for various search engine platforms and rank on the top, organically. As mobile users are increasing on a daily basis, we also keep in mind to optimize the website for mobile to improve the users browsing experience.
How does it work?
Dedicated Account Manager:
We appoint your client a dedicated person who will not only act as a coordinator for the project between them and us but also ensure to update you and your client on the progress made by our team. The dedicated personnel will also ensure that your client's requirements are being met.
Understanding Website Goals:
Before moving forward with the project, we will discuss and establish objectives with your client, which results in an aesthetic looking website that is responsive and achieves its objectives. This is important as the layout of the website and the way it backlinks or connects, depends on the desired outcome.
Visual Structure:
We will start developing the layout of the website once we understand your client's objectives as it provides a crystal clear image of how the website will look. We always welcome your client's suggestions and will incorporate them while finalizing the layout.
Design & Content Development:
Once the layout is approved by your client, we will add the creatives, content and start designing as per your clients' branding guidelines. Once the design, content are added to the layout, the website will be ready for its final view.
Search Engine Optimization:
Your client's website can reach to a targeted audience with SEO for various online search engine platforms. Metadata, alt tags, keywords, are a few of the many things which can be optimized for the website. We at Red Berries follow best industry practices to achieve better ranking on various search engine platforms.
We bring a wealth of expertise and attention to detail to everything we do, from full turnkey projects to consultations.
We will take care of the work and/or restyling of your website. We design only active platforms, innovative designs and quality content for a solid online presence. From B2B to B2C websites, Digital gives quality web, UI and UX design services that uses a design- sensitive approach to make it work on all devices and make your website stand out from your competitors. Our website design services can help boost revenue, greater brand image, and higher conversions.
Depending on your needs, we offer every service needed for a successful website.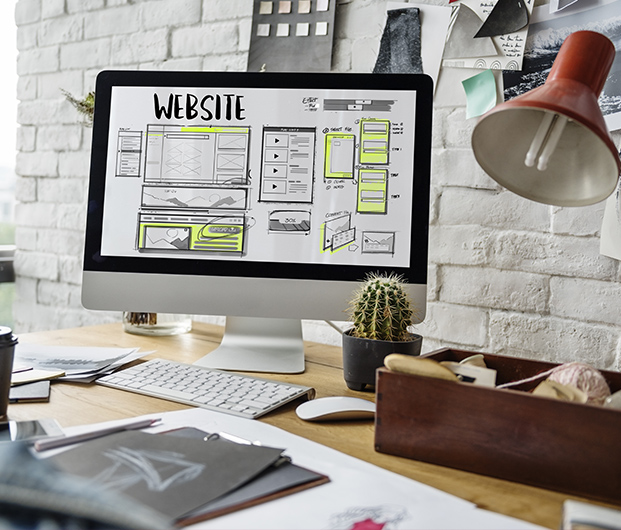 Developing a plan that focuses on a particular vision of success increases our overall chances of achieving it.
We work with a system and methods influenced by Agile as our in-house dynamic adapts the software-focused process to the unique web development challenges.
The best websites are carefully considered and illustrated with the user experience first with an iterative approach that prioritizes UI / UX needs.
The best websites are carefully considered and illustrated with the user experience first with an iterative approach that prioritizes UI / UX needs.
Coding, programming, debugging-where rubber meets the site's route. Our team includes specialized frontend (visual presentation of the browser's website), backend (server-side, content management system and functions of the application) and full-stack developers working in both.
We have developed completely custom-made ground-up solutions and used some of the world standard frameworks in the full range of web applications from: ASP.NET Our developers have combined experience of at least two decades. Our larger projects for clients is in ASP.NET. PHP As generally as ASP.NET, we work with PHP-driven projects and have built projects using our own custom content management system and complex web applications. We use the following frameworks too: Drupal, Symfony, Yii, WordPress, and CodeIgnitor
ADDITIONAL WEBSITE DESIGN & DEVELOPMENT SERVICES
---
Website Translation Processes
It can be difficult to add new and multiple languages to your website. Not only from a material perspective, where it is necessary to consider both the pronunciation and meaning of words and phrases but also from a technical perspective. It is necessary to create and tag multiple language websites in the correct way so that search engines such as Google can understand what your company is trying to do. We have extensive experience with multi-lingual websites and have created full sites in Arabic, Russian, German, Swedish, Mandarin, Portuguese and French. Not only can we take care of the technical requirements, but we can also support you with translation and copywriting to ensure that your sentences are accurately translated into context and purpose. We use in-house tools and expertise combined with experts in translation and copywriting. On this basis, whenever our team creates an additional language website, we not only translate each sentence and phrase but also use independent copywriters to make sure the correct dialects and voice tone are used.
Website, CRM & Email Marketing with HubSpot
Unlock your website's potential and watch your business grow. The website of your business should be more than just an online brochure for your business. If your website is designed correctly, it should be an online lead generation match that operates around the clock to help your business grow. The website should also be connected with the latest marketing tools such as Email Marketing, Automated Email Triggers, Social Media Management Tools, Analytics Tracking, Blog Management and the creation of Landing Pages so that you can create online marketing campaigns with ease. The next generation of websites is now here and it is now possible to deliver your new website with all the marketing tools that your company will ever need.
Website Fixes, Website Updates & Website Maintenance Services
Most websites need to be updated, upgraded, or even optimized for search engines from time to time as new algorithms (or formulas) affect how your website is viewed in the search engine's eyes. We have an in-house team of designers and programmers who can improve almost any website, be it from an aesthetic or functional point of view.
Website Conversion Optimization Services
Many companies create complex and expensive websites without estimating the potential investment return (ROI) to be generated by the website. As a result, there are many websites that are underperforming. By providing a clear focus and return strategy, we help bring these types of website projects to life. Whether it's an e-commerce website, a lead generation website, or a corporate website that doesn't provide new business inquiries. A team of analysts and conversion experts will perform a comprehensive website analysis and create a user-flow to explain the exact directions your potential customers take while visiting your website. They will also carry out a content analysis to ensure that the best content is available to the right audience.