Get Started
By providing the best online experience, you can send your visitors on a journey.
Keep users interested in your site by making it simple to find what they're looking for. While the aesthetics of a website are essential, the ease of use will determine its long-term success. We're convinced that striking a balance between these two areas of design will produce the best possible results for users.
Whatever your objectives are for your website, they will be built to help you reach them.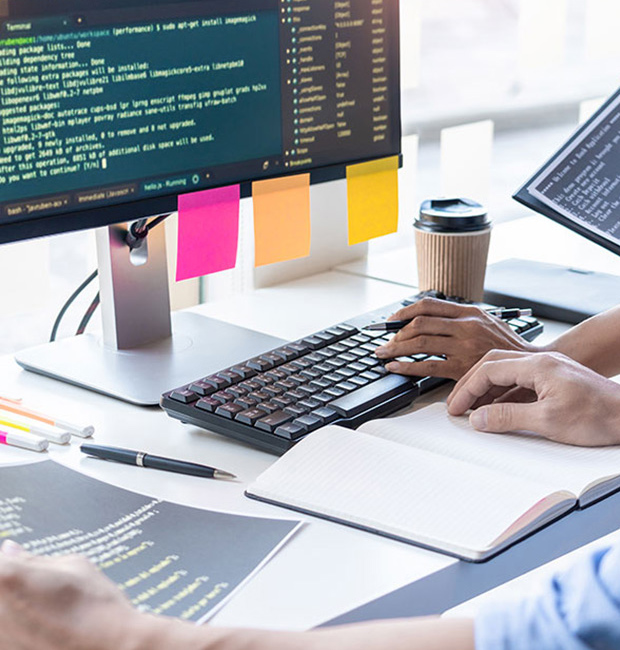 Your site is user-friendly.
A website should be interesting, simple to use, and geared toward the people using it.
Whether or not you succeed in converting a prospective customer depends on the user journey. Every design decision you make will have an impact on how a user uses the page. Make sure users make well-informed decisions and direct them toward a specific goal with your calls to action. We'll design a website that prioritizes the needs of your visitors. We'll show you how to use the best features and develop a website that's easy to use and easy to convert.
We. In other words, we're more than just a web design firm.
We're here to assist you in bringing in new clients over the internet. When we begin working with you, we'll spend time getting to know your company, your brand, and your goals so that we can create a unique possible website for you.
We'll get your feedback on every mock-up, prototype, and design concept we create, so you're always at the center of the creative process. We've found that working together with you and our web design team is vital to success. This means that you'll have unlimited access to the team so that you may fine-tune your designs and finish your website as quickly as you like.
Our Process
Using wireframes, we create your site's structure and significant user journeys after learning about your brand, market, and goals. To meet your users' needs on every page of your website, the most effective decisions are taken throughout this step.
Once the wireframes have been approved, we use visual assets and accurate content in conjunction with color palettes to bring the designs to life. While delivering our vision to you, we work within your existing or new branding requirements, allowing you to have input and support the design process.
Design and development teams collaborate closely during the construction phase. Once we have designed and built a prototype, we will give it over to the QA team for final approval before going live.
Mobile devices account for more than one-third of all search traffic.
Google's shift to a mobile-first index means that your website must be mobile-responsive by necessity. Regardless of the device they use, your website must provide a consistent experience to your users. As a result, we pay close attention to how designs seem and how user-friendly they are across a wide range of platforms.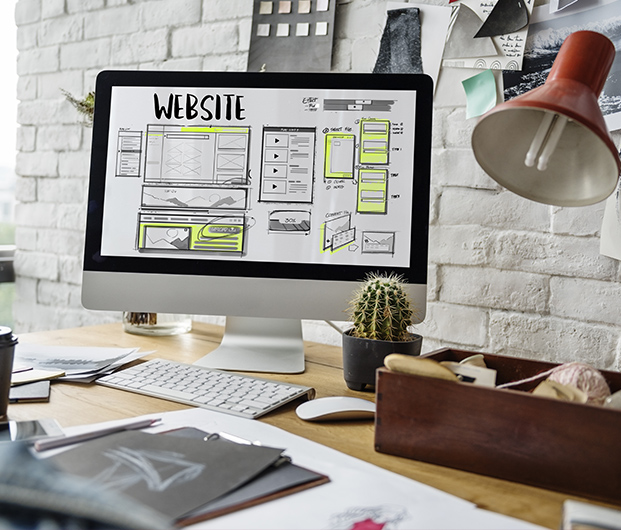 BASIC
$1700
No of Pages – Upto 5
Additional Pages $ 100
Responsive Design
Custom Layout Design
SEO Semantic Html Code
CMS
Integrated Contact Forms w/ Captcha
Main Banner Management
News Management (if applicable)
Blog
Event Calender (if applicable)
Event Booking (if applicable)
Testimonials Management
Newsletter
Social Media Buttons
Brochure Management
Jobs Management
SEO Plugin
Google Location Map
XML Sitemap
URL Submission in SEs'
Google Analytics
Website Training Up to 2 Hrs
CONTACT US
STANDARD
$2750
No of Pages – Upto 10
Additional Pages $ 100
Responsive Design
Custom Layout Design
SEO Semantic Html Code
CMS
Integrated Contact Forms w/ Captcha
Main Banner Management
News Management (if applicable)
Blog
Event Calander (if applicable)
Event Booking (if applicable)
Testimonials Management
Newsletter
Social Media Buttons
Brouchure Management
Jobs Management
SEO Plugin
Google Location Map
XML Sitemap
URL Submission in SEs'
Google Analytics
Website Training Up to 3 Hrs
CONTACT US
ADVANCED
$9000
No of Pages – Upto 15
Additional Pages $ 100
Responsive Design
Custom Layout Design
SEO Semantic Html Code
CMS
Integrated Contact Forms w/ Captcha
Main Banner Management
News Management (if applicable)
Blog
Event Calander (if applicable)
Event Booking (if applicable)
Testimonials Management
Newsletter
Social Media Buttons
Brouchure Management
Jobs Management
SEO Plugin
Google Location Map
XML Sitemap
URL Submission in SEs'
Google Analytics
Website Training Up to 5 Hrs
CONTACT US