As a top digital marketing agency in Dubai, we work with companies of all sizes and across a wide range of sectors to develop and implement comprehensive digital marketing strategies. We specialize in strategic digital marketing ideas and solutions tailored to your business. Some of our expertise include:
Social Media Marketing
Marketing on different social forums to spread bread awareness.
Social Media Optimization
Optimizing the existing and planned social media campaigns.
Search Engine Optimization
Making effort to earn a higher rank on search engines and get noticed.
Pay Per Click
Efficiently utilizing the strategy to your benefit.
Conversion Rate Optimization
Optimizing the website conversions to earn more profit.
Email Marketing
Keeping in touch with your clientele and stay in their good books.
Content Marketing
Leaving an impression that lasts long with imaginative content.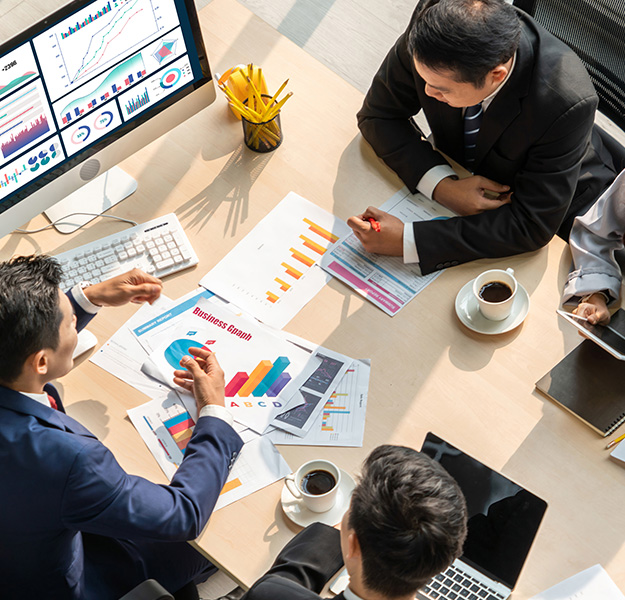 If you are an ambitious entrepreneur, then our team of well-trained experts will surely help in expanding your online business presence.
The world of digital media marketing is a dynamic and ever-changing one. Some of its characteristics include:
Newer platforms keep appearing, and they all need to be embraced.
As software and websites evolve, so do users' habits.
As technology improves, so do the possibilities for interaction.
The spread and acceptance of social media sites is affected by users' demographics.
If you want to reach unprecedented heights and give your customers a journey they will cherish, then team up with our experts now. We have a plethora of experience building and managing bespoke digital marketing campaigns so you get what you are promised, nothing less.
Email us, we are sociable!
All queries are answered within 10 hours during work days and within 16 hours during holidays.