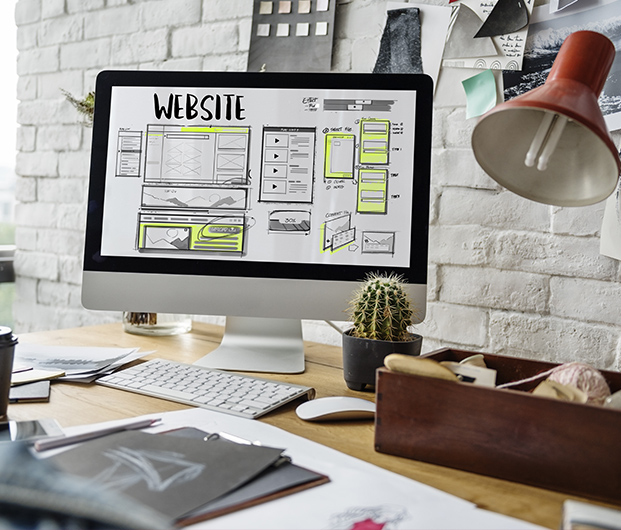 Our team of website development experts at Red Berries in Muscat create website designs which are not only attractive but also help you achieve the desired results. Our team of website developers in Muscat always ensures to factor in your needs to develop a custom website which delivers results and meets your satisfaction levels.
To obtain maximum audience size, our team also ensures your website is search engine optimized (SEO) and ranks high on Google and other search engine platforms, organically. We also ensure that your website is optimized for mobiles, due to an increase in visitors viewing website on the go.
Website Design and Development: How it works?
Dedicated Account Manager:
We will assign you dedicated personnel who will oversee the project and will be in constant touch with you to give you updates on the progress made by our team. Your account manager will also act as a liaison between you and our team to ensure your requirements are met.
Understanding Website Goals:
Before designing & developing a website, we would like to mutually establish objectives to deliver an attractive and responsive website which can give you the best results. This is very crucial as the structure of the website and the way it has to be integrated or linked depends on what should be the outcome of a website. We will align your end goals with our expertise in website development in Muscat.
Visual Structure:
Once we understand your goals & objectives, our website development team will start designing the website structure which will give you a clear visual representation of how your website will look like. Your inputs are always welcome and are incorporated when finalizing the layout of your website.
Design & Content Development:
After the layout is approved, we will start integrating design and content which meets your online personality. Final view of the website is visible at this stage for your approval as the structure, design, and content are all combined.
Search Engine Optimization:
As a website development company in Muscat, we help your website reach to as many people as possible by optimizing it for various online search engines. Keyword placements, metadata, alt tags are few of the many things which are taken care off at this stage. We at Red Berries have SEO experts who can make sure to give the highest ranking possible for your website across various search engine platforms.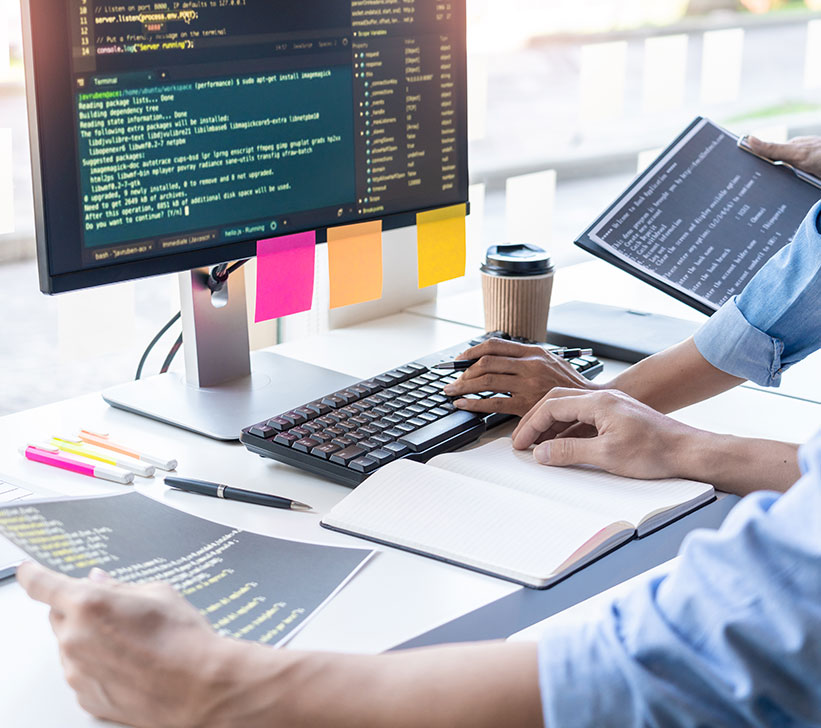 BASIC
$3000
Show Less
No of Pages – Upto 5
Additional Pages $ 100
Responsive Design
Custom Layout Design
SEO Semantic Html Code
CMS
Integrated Contact Forms w/ Captcha
Main Banner Management
News Management (if applicable)
Blog
Event Calender (if applicable)
Event Booking (if applicable)
Testimonials Management
Newsletter
Social Media Buttons
Brochure Management
Jobs Management
SEO Plugin
Google Location Map
XML Sitemap
URL Submission in SEs'
Google Analytics
Website Training Up to 2 Hrs
CONTACT US
STANDARD
$6000
Show Less
No of Pages – Upto 10
Additional Pages $ 100
Responsive Design
Custom Layout Design
SEO Semantic Html Code
CMS
Integrated Contact Forms w/ Captcha
Main Banner Management
News Management (if applicable)
Blog
Event Calander (if applicable)
Event Booking (if applicable)
Testimonials Management
Newsletter
Social Media Buttons
Brouchure Management
Jobs Management
SEO Plugin
Google Location Map
XML Sitemap
URL Submission in SEs'
Google Analytics
Website Training Up to 3 Hrs
CONTACT US
ADVANCED
$9000
Show Less
No of Pages – Upto 15
Additional Pages $ 100
Responsive Design
Custom Layout Design
SEO Semantic Html Code
CMS
Integrated Contact Forms w/ Captcha
Main Banner Management
News Management (if applicable)
Blog
Event Calander (if applicable)
Event Booking (if applicable)
Testimonials Management
Newsletter
Social Media Buttons
Brouchure Management
Jobs Management
SEO Plugin
Google Location Map
XML Sitemap
URL Submission in SEs'
Google Analytics
Website Training Up to 5 Hrs
CONTACT US