Best eCommerce Website Design And Development Agency In Dubai
E-commerce can be considered as the new age version of electronic data interchange which is a much older concept. In this age where technological advancements such as drones and the internet of things are revolutionizing the way we live, e-commerce is one reality which no business can ignore no matter if it is product oriented or service oriented.
E-commerce is the conducting of business transactions over an electronic medium, which is usually the internet. E-commerce has revolutionized buying behaviour, with more and more products and services being made available online everyday.
A number of companies populate the e-commerce market across the B2B, B2C segment. E-commerce has arguably also led to the growth and prospering of C2C (consumer to consumer) by creating an online marketplace for pre-owned goods.C2B segment, where a customer posts project requirements and budget online to attract bids from vendors has also taken off under e-commerce.
So how do you differentiate yourself amidst all the clamour? Allow Redberries to ring a clear bell for your target audience to hear by evolving a holistic e-commerce strategy that delivers sustainable benefits to your organization:
Cataloguing of goods and services
Creation of shopping cart application
Facilitating shipments
Payment module integration
Network security and data privacy
Database management
Customer insights and analytics
Compliance with legal requirements
Redberries will ensure that you extract the advantages of e-commerce by making your site the online manifestation of the ultimate shopping experience.
The way a customer makes purchases have completely changed thanks to the rise of e-commerce. Customers prefer online shopping as it is much more efficient and time-saving option than going through a physical store and buying goods. Another advantage e-commerce websites have is that they are open 24×7. This enables, customers, to buy items at any time they like at their own comfort & convenience.
Irrespective of your operation scale, We at Red Berries help you to optimize and improve your e-commerce website to ensure you get your desired results to grow your business. Site functionality, customer journey, user-friendly experience, customized web designs, are few of the many factors we consider before developing an e-commerce website.
What Makes Our E-commerce Solution Different?
Each business has a different set of requirements when it comes to developing and implementing an e-commerce website. Firstly, we understand what are your exact requirements. Then, we provide you with tailor-made solutions which are not only aligned with your goals but also helps to grow and expand your business.
Our team is highly adaptable to the ever-changing environment of the digital world and can help to modify your website, accordingly. Our team is experienced and specialized in developing e-commerce websites. They account for every single detail, from website security to product information, to take your e-commerce business to the next level.
Explore New Business Opportunities!
Get started with upgrading your website and take your business to new heights!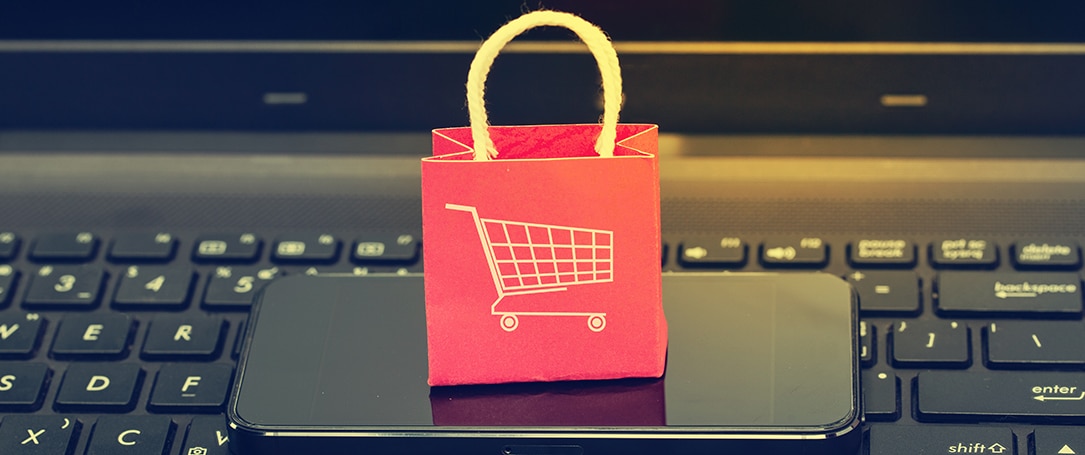 Content Management:
We specialize in managing content efficiently. Our team is able to update and maintain various pages on the website. Product listings, image distribution, blog posts updating, website banners, reviews, and comments are few of the many content management tasks our team is able to execute.
Online Cart Design:
It is important to have a user-friendly interface for the online cart to give users the best shopping experience. Our team has analyzed several websites in the past and implement best industry practices to give your customers a smooth and friendly browsing experience. Functionality such as order revisions, add/remove products from carts, add multiple products, etc. are provided to both, customer and the business from our end.
Payment Methods:
We provide multiple payment options for the e-commerce website which helps your business to gain more sales and conversion. Our team integrates payment options such as PayPal, MasterCard, Visa, Cash on Delivery and so on to satisfy your customers and allowing them to choose their desired mode of payment.
Website Security:
Online scams and hacking have become easier than ever due to technological advancements.
We at Red Berries do not compromise on website security for any reason. It is always our top priority to give your website the most advanced level of security. Credit card details, personal data, and other important user data have to be protected at all times.
We provide you with multiple levels of encryption, fully supported SSL certificates and implement any other measures to safeguard your customers' data.
Customer Feedback:
A highly optimized e-commerce website will not only grow your business but will also help you receive positive customer reviews. We understand the importance of these customer reviews and display them to all the potential customers visiting your e-commerce website to grow your business.
Consistent Design and Product Information:
An accurate display of product information and image is crucial for your brand reputation. Color schemes, font types, product descriptions, all of it has to be uniform and 100% correct in order to build trust with your potential customers. This also helps the website visitors to get an overview of the products and it's benefits.
Contact Information & Support:
There could be multiple issues arising when someone makes a purchase from your e-commerce platform. Our team at Red Berries specializes in an effective customer service approach wherein customer's concerns are being well heard and ensure that prompt action is taken.
Online Promotions & Discounts:
Online discounts and promotions make an e-commerce platform much more valuable for purchases as it attracts more customers. Through the use of promo codes and referral links, many customers can avail discounts in just a matter of a few clicks.
What Makes Our E-commerce Solution Different?
Specialize in managing content efficiently.
User-friendly interface for the online cart.
Provide multiple payment options for the e-commerce website.
Provide you with multiple levels of encryption, fully supported SSL certificates.
Specializes in an effective customer service approach.
Help you receive positive customer reviews.
An accurate display of product information and image.
Redberries FactFile:
More than 40% of internet users have purchased goods online. Let millions reach your site through Redberries.