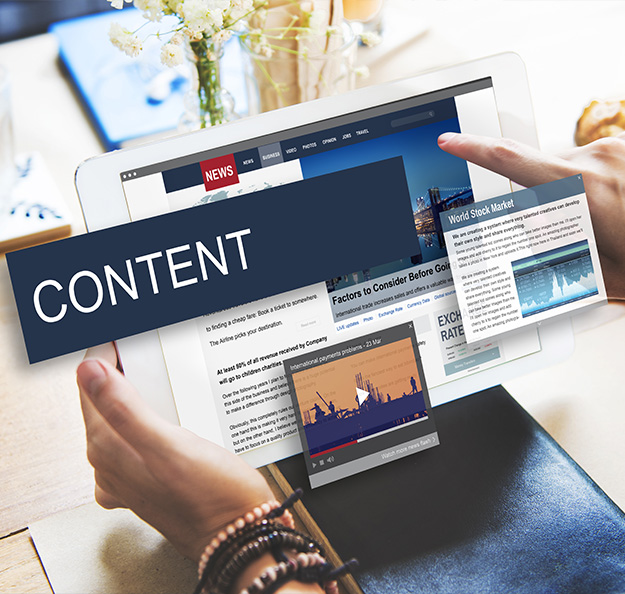 Advertisements are watched and remembered for their ability to entertain rather than promote or educate. The masses have become immune just like how mosquitoes have become immune to all sorts of mosquito coils. Social media is great place to promote, but there are varieties of projects everywhere screaming for attention. In this process how do you make people understand the worth of your product?
This is where content marketing helps. Content marketing is the art of reaching out to your customers and prospects without selling. It is non-interruption marketing. Instead of promoting your products or services, you are giving out information that makes your audience more intelligent. The main goal is to provide consistent and valuable information to customers while in return they reward us with business and loyalty.
Content marketing helps in knowing the customers, generating a consistent SEO and it adds value to your project when compared to that of your competitors.
You'll need the following for content marketing:
Redberries is the digital marketing company that is willing to go ahead and help you with each step in making your website the best version of itself.
90% of Chief Marketing Officers believe that quality content strengthens the bond with customers
61% of people are more likely to buy from a company that provides custom content
50% of Social Messages include sharing Content
86% of B2B marketers report that their organizations are using content marketing, and 70% of them are creating more content than they did one year ago.
77% of people believe that a company that shares custom content is interested in building quality relationships
27 million pieces of content are shared every day. (AOL/Nielsen, 2013)
In today's context, the need for content is ever evident to sustain in this ever connected digital world. The pace at which content is being created has surpassed every milestone. If stats are to be believed, the IoT-connected devices will result in 200 billion content object creation by 2020. At present, over one billion people use social networks, content sharing sites, topical blogs and discussion forums. Such sites are facilitating content creation on a massive scale. Companies can also leverage this content revolution by creating content pieces that reflect on their products and services and reach customers better.
In this way, content marketing is the only dynamic way that can lend the companies and brands all over the world an opportunity to make their voice count. This is an amazing time to develop a ripe business revenue model based on content. While creating the content on a massive level, these companies can also turn the tide in their favour. They can unlock the key to customer engagement through content and welcome the contented customers to their marketing ecosystem.
At present, the marketers know that 'Good Content' can take their business to places, but how to achieve this 'Good Content' is still a mystery for them. Even when they are ready to invest their business fortunes on content, still there is a gap between their expectation v/s reality. The most prominent reason behind this demand-supply gap is the lack of understanding between the agency and company.
The team at Red Berries Digital knows how to break down such gaps and deliver the content that not only justifies with the client, but also builds a positive digital image among its customers and prospects.
Content marketing is not just a chore, but a melodious chorus for Team Red Berries. Each content writer at our office is synchronized to achieve the content goals for our clients effectively. How they achieve is not a mystery for our clients. With our tried-and-tested trends for content strategy and marketing techniques, we help our clients leverage the benefits of content marketing.
This helps companies achieve consistent content to reach & retain clearly defined audience and ultimately, convert and drive profitable customer action.
Prefer such action-packed content strategy over dull ones, then you are just a click away from it.
Redberries FactFile:
Companies spend, on average, 25% of total marketing budgets on content marketing. Content marketing is being used by some of the greatest marketing organizations in the world,
including P&G, Microsoft, Cisco Systems and John Deere among many others.
Email us, we are sociable!
All queries are answered within 10 hours during work days and within 16 hours during holidays.