Management is a necessity. As someone has said, organizing is being in control. It gives you an overview of what is to come and allows you to take pride in what has been thus far achieved.
With this in mind, here is the ultimate guide for your social media content calendar management.
With the absence of planning, the struggle is bound to come up. It takes a moment of thought, organization, and proper execution to make things happen. The best way to stay organized? A Calendar of course!
Content Calendar
A content calendar lets you look at all the upcoming media posts, features, and to-dos on your schedule. Moreover, it helps to plan when and where you will be posting the upcoming content, along with how the social channels are targeted with hashtags.
Thus, having a calendar helps in developing a strategic approach along with making your online presence visible. Here are some tips and tricks to use when working on your social media content calendar.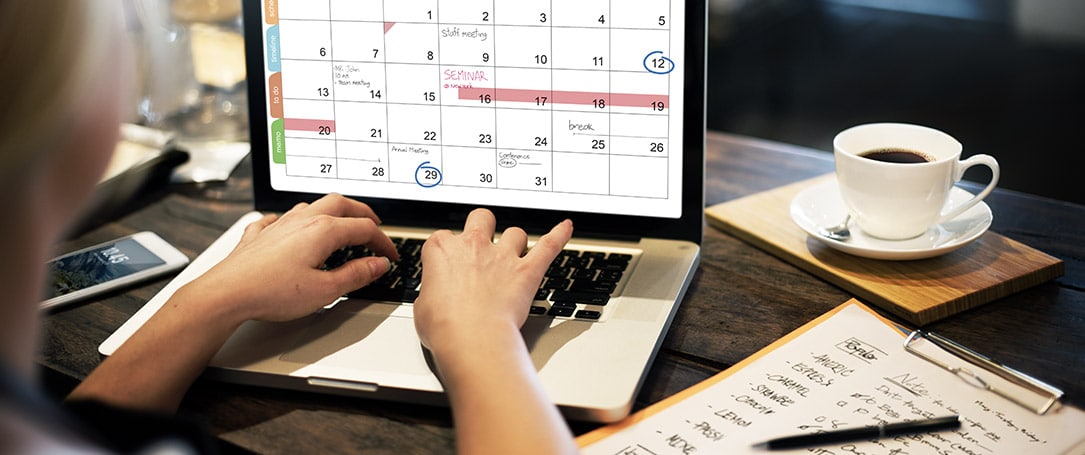 1) What works?
The primary task is to identify your target audience's needs. Before making a calendar, exactly what it is being made for is necessary to understand. What works on a particular platform as a content marketing strategy, may or may not work on the other. Facebook posts differ from Twitter, and Twitter posts differ from Instagram. Thus, a proper understanding is first essential to avoid alienating a particular sect of your audience.
2) Explore All Available Content Formats
A monotonous routine is never preferable. At least, not in the matter of social media. People crave diversity. They crave the element of spice to keep them on the edge. Thus, the calendar should be an amalgamation of several types of content.
Instead of only having static posts, one can also experiment with GIFs, Memes, Videos, and more. Providing the audience with a mixed bag is always the right way to go.
3) Keep Up With The Trends
The essential part of planning is searching for important dates. This means searching up all the major celebratory days and also tweaking your content based on the relevant trends. Also to, product-specific dates can also be looked up. If you are focusing on fashion then prepare well in time for Fashion Week, if you are preparing a food content page, look up all the nearby food fests, and more. Identify key dates to build your audience.
4) Frequency and Timings
This is an intricate task. Quality should always be preferred but sometimes, quantity does the work too. Posting in a balanced ratio makes your brand noticed without spamming the user. Additionally, timing is key. A peek into your insights will tell you what time of the day your followers are most active. You can schedule to post your content at this time to secure the largest outreach.
Thus, planned content will give you a head start to get your brand noticed. It shows planning, commitment, and care for customer experience. These are the values and dictums that will carry any social media content page to success. So before posting, think of the in and outs.
Keep in touch with Red Berries – A Social Media Management Agency In Dubai to keep yourself updated on emerging issues in the social media industry. If you have any questions, require any help or you looking for a Digital Marketing Agency Dubai then, contact us today!. Also like us on Facebook, follow us on Twitter and Linkedin for more updates.