Let's say we could rewind the clock? Go back in time to the early 90s in Dubai. Would you have worried about your website design then? Perhaps, yes, but not as much as you would now, today you may even consider hiring a digital marketing agency based in Dubai to get it done right! Today, most of the world prefers to shop online and this trend calls for you to invest in hiring the perfect website design company or perhaps a digital marketing agency based in Dubai to optimize your website!
Customers in Dubai today do most of their online purchases via smartphones. This continues to grow as cellphone technology progresses that directly impacts the customer's purchasing habits, whether they do a website purchase or in-store purchase. Customers especially in Dubai make informed decisions by browsing sites, check out online reviews posted on social media platforms.
This calls for the development of aggressive mobile commerce strategies that target sales growth while also giving the best user experience. Otherwise, it won't be long before the others surpass you in the market race.
Let's begin with the most important question.
What is M-commerce?
To put it simply, performing any kind of financial transaction or any purchase made via a website or application means you are essentially involved in M-commerce aka mobile commerce. It is the ability to trade from any corner of the world especially in a city like Dubai via a smartphone. The advent of m-commerce has caused the entire world of business a bit of chaos and pushed the growth of services including but not limited to mobile banking, online ticket purchases, and more.
There are 3 types of M-Commerce groups: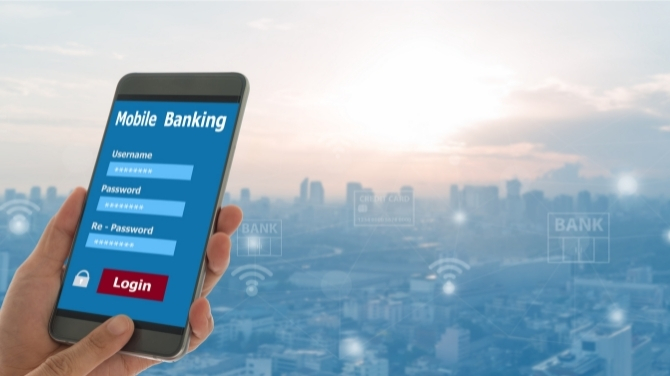 Mobile Banking-
It is banking via a specific mobile application or website developed by the bank.
Mobile Payments-
Simply put any payments done via cell phone devices by pay by card or cash.
Mobile shopping-
It is typically similar to e-commerce, the distinction is how you access your website. When site visitors access your website via their cellphone they are engaging essentially in m-commerce or mobile shopping. By optimizing your application as well as your website to suit all cell phone devices, you enhance the overall shopping experience for all your customers.
We'll take you through a few practices for optimizing sales via your website or mobile application.
Ensure The Website is Mobile Responsive
To guarantee your brand thrives digitally make sure your website is mobile responsive to all devices regardless of whether your brand has an application or not. By doing this, even if the user chooses to use your application or website, they enjoy a smooth, friendly experience to either purchase the product or engage in your service.
By having this, you cut the cost of building a special application and benefit's the user as they don't need to download a separate application just to browse your store or avail of your service. By arming yourself with a powerful reactive website, you create a strong presence online.
If designing the website in-house seems like a challenge for your team, partner up with a website design company or digital marketing agency in Dubai with years of experience to create such a site to reach a wider audience and ultimately boost sales.
One-hand Input is Key-
Everyone has a different way to use their cellphone. Most users as you would notice anywhere you go, use their smartphones with only one hand. While others use both their hands, it is all about how and where they are using it. Most people tend to be on the former side i.e one-handed calling for the need for your website to be navigated for either both hand usage or single.
It is however ideal to design a one-hand friendly website. By placing the most essential elements of the website in the easy-to-reach area on the site, that way any user is free to explore it effortlessly.
Another way to focus on one-hand input optimization is to invest in the design and interface of the shopping cart. If you have created the design in such a way that it can be used with a single hand, you've truly captured your user's heart.
Enhance the User Interface (UI)-
Another great way to gain and keep visitors to your website or an application is to have a great User Interface. To make an amazing UI, the key is placing the elements minimalistically.
It is best to keep things tidy and neat rather than have several UI elements. They tend to distract users and ultimately, they will leave faster than they came onto the website or an application. To have a more lasting impression on users, make sure to improve your UI as often as possible. You can choose to hire a Dubai-based digital marketing agency to help you enhance your UI as well as your overall digital presence.
Effortless Payment Options-
The best way to speed up sales via your website or an application is by giving them the most effortless payment system.
Another way would be to offer to accept all types of currency from all corners of the world. By having this in place, you give clients peace of mind but also encourages them to complete their purchase rather than ignore the cart.
Make sure to also research what payment gateways are most preferred by your customers. If you can crack what is the most preferred credit or debit card or payment vendor and use that accordingly on your application or website, you've bagged customers.
Strengthen your Automation Tools and your AI Software-
The world of websites and applications is constantly growing to fulfill all of its user's needs. It is quite a blessing that we live in the world of Artificial Intelligence (AI), where there are so many services out there to arm your business to cater to all of its requirements.
Once you've set these systems up, they analyze your visitor's behavior patterns to acquire insights to target customers and fulfill their requirements accordingly. To enrich their website experience further, you could also you Machine Learning algorithms to examine their purchasing habits to present the products or services they would be interested in.
These are a few steps that could help enrich your website or application and boost sales.
We also recommend you consider hiring a digital marketing agency or Website Design Company in Dubai to assist you with setting up or upgrading your M-Commerce or website's digital presence.
Act now or you will be left behind in the race.