What's in a Font or rather a Typeface as we correctly call it? Fonts play an important role in everyday communication, particularly in the digital world.
Right from the invention of the printing press, fonts played an important role in the presentation & publication of reading material. Time passed and now fonts are part of our everyday life and have become a tool to express our thoughts and emotions.
Brands use fonts as their identity.
Personalities akin themselves with fixed typefaces. As individuals, we all too have our own personal tastes and preferences when it comes to the usage of fonts, right?
Here is the importance and relevance of Dubai Font. As the official statement from Dubai Font says, "The aim of the Dubai Font is to offer a powerful and freely accessible tool to share thoughts, ideas, stories, and individuality. The essence of your mind through the window of alphabets."
Dubai is a city of several firsts and innovations. The great rulers of the country visions everything good for not just their countrymen but for all those who made the city their second home. Dubai Font is considered a gift to the world. Dubai font can be used by anyone who wishes to, meaning there is no copyright or usage rights license required. It works on all major platforms and supports 23 character sets.
The Story of Dubai Font
This is the first time in history that a font is named after a city. Really a unique idea, with a potential of reaching more than 85 million users in 180 countries.
According to the official website of Dubai Font, the project was commissioned by His Highness Sheikh Hamdan bin Mohammed bin Rashid al-Maktoum, Crown Prince of Dubai and launched by The Executive Council of Dubai. The initiative is in partnership with Microsoft and is supported by the renowned font company, Monotype.
The font is a reflection of modern day Dubai. With Light, Regular, Medium and Bold weights, the font supports 23 character sets. The Dubai font is said to create a harmony between Latin and Arabic.
Dubai Font Facts & Figures
The first font that is named after a city
Designed by Dr. Nadine Chahine
Released on 30th April 2017
Character Set Supported: 23
Font Weights: Light, Regular, Medium and Bold
Partnered / Supported by: Microsoft & Monotype
What's so special about Dubai Font
Dubai font is a sans-serif font. Sans Serif fonts are the ones like Arial and Helvetica. The serif fonts being Time Roman or Garamond kind. Dubai font is a 'safe to use' font face, meaning it's easily readable, legible and looks good both in print and digitally. We can call it as a neutral font that can go along other fonts when used in combination. The option to choose 4 font weights gives the user more flexibility in using the font. When you want to say it bold, use the bold letters. For very subtle statements, go for the light version. The regular is for all that regular stuff and medium when you want to stress a point a bit.
If you thought, there is nothing too fancy about with Dubai Font, hold on. The big advantage of the font is that it is not bound by a license.
You are free to use the Dubai font on any projects – personal or business. When something that cool comes free, who can ignore it?
Download Dubai Font
You may download the Dubai Font from the official repository here.
The font supports Windows, Mac OS and Android platforms. The font comes in OpenType TTF and OpenType CFF formats. It is also packaged for web usage.
How to use Dubai Font – 5 sample usages
A font remains as a font until used good. The selection of a font is usually discretion of a designer. Type faces are sometimes related to the mood a designer creates with a design. Sometimes, it's the purpose and some other times its sheer compulsion by a client☺.
Here are some examples on how you can use Dubai Font. Let's know how you like it!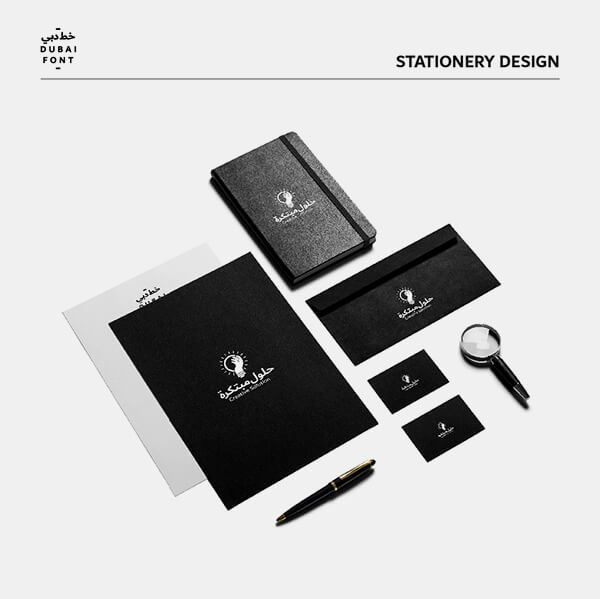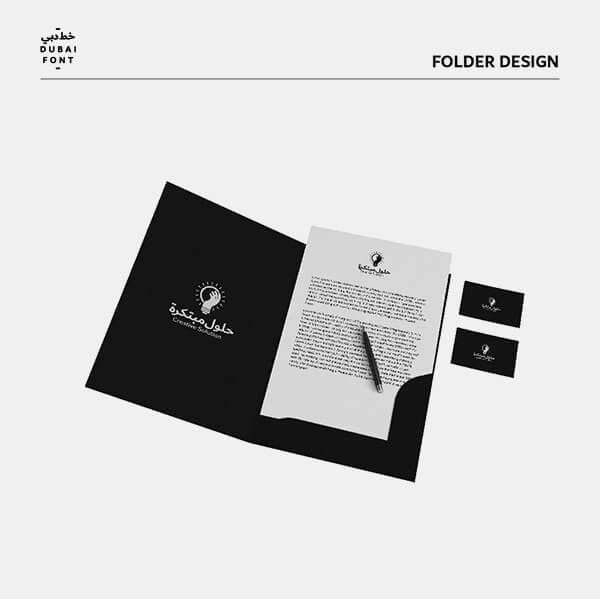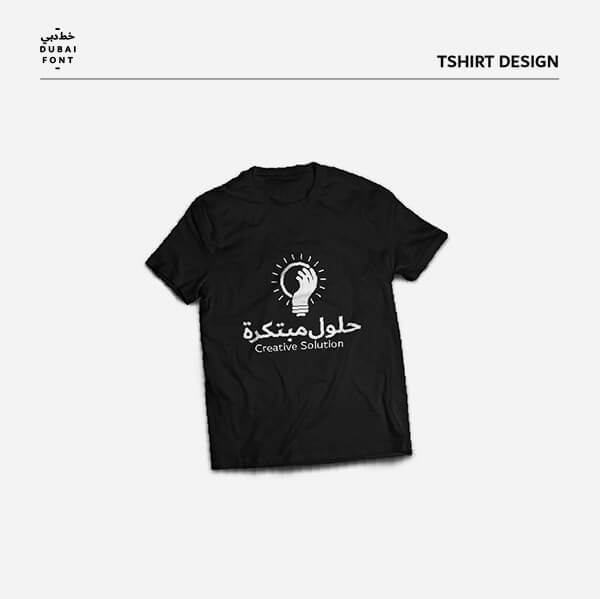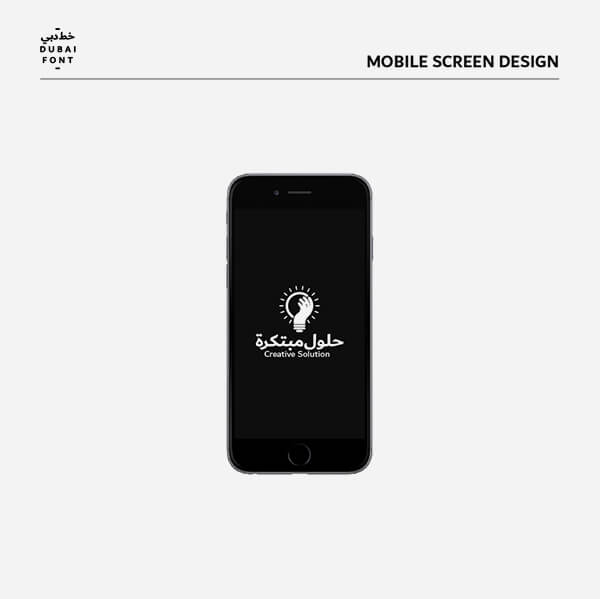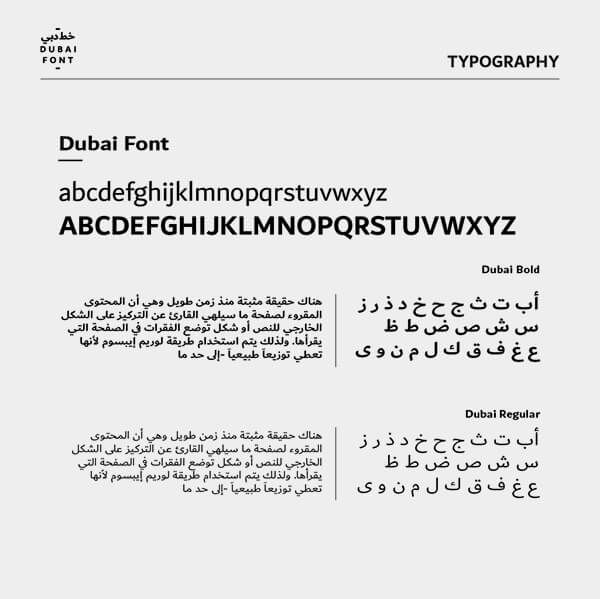 Keep in touch with Red Berries – A web Design and Web Development Company In Dubai to keep yourself updated on emerging issues in Digital industry, web design and development. If you have any question, require any help or you looking for an Digital Marketing Company In Dubai then, contact us today! Follow us on FaceBook & Instagram for newly updates.