Demand for various mobile apps is continually increasing in practically every sort of business. In this case, our Mobile App Development Kuwait team functions as a catalyst for designing and developing unique apps.
As a leading App Development Company, we offer a comprehensive range of mobile app development solutions for various platforms such as iOS (iPad and iPhone), Windows, and Android. We have a team of competent and creative mobile app developers who will work with you to complete your specific company initiatives and needs.
Our Mobile Application Development experts always use cutting-edge technology and tools to produce a wide range of highly customized mobile apps to fulfill the needs of our customers and corporate businesses.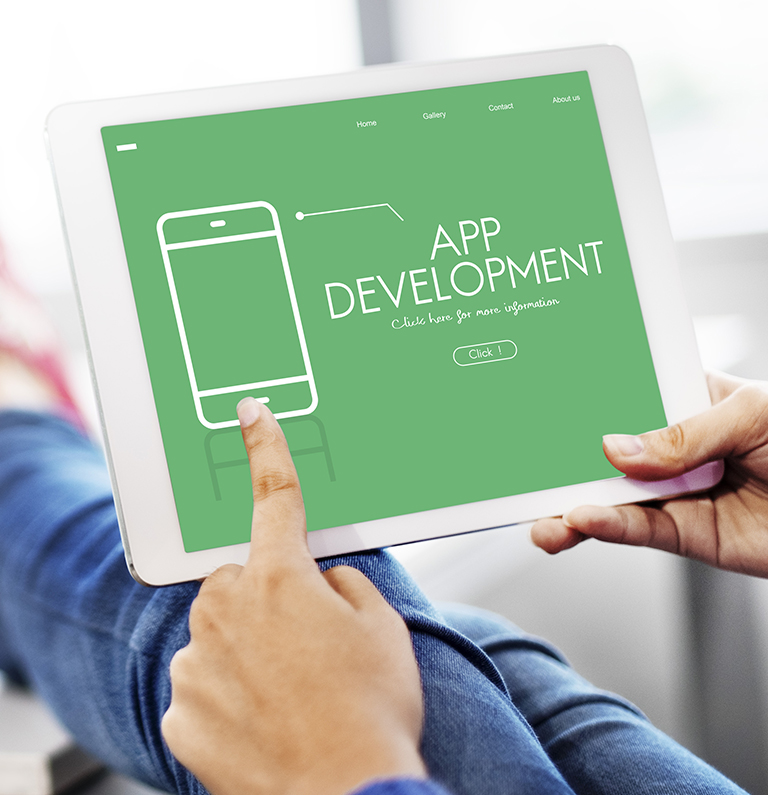 COMPANY THAT DEVELOPS CUSTOM APPS IN BAHRAIN
App Strategy
We at Redberries not only can create mobile apps, but we also have the knowledge and expertise to turn your business vision into a reality. We've worked on various projects and understand that each mobile app project is unique and requires individual attention. As a result, our app developers devote a significant amount of effort to developing a solid mobile app strategy, conducting extensive research, and developing effective plans for our client's success.
Designing the User Experience
We have specialists who are involved in offering User Experience Design solutions. They are constantly working to improve clients' connection with their prospects/customers through digital presences such as mobile applications, websites, social media, and others. Our UX design professionals at Redberries' main goal is to supply you with captivating designs so that your customers continuously contact you and, as a result, ensure your brand loyalty.
Development
Redberries' team combines considerable experience to produce digitally transformational, high-performing, feature-rich, but native mobile apps for various platforms such as Android, Windows, BlackBerry, and iOS. Furthermore, we have people with extensive expertise in HTML5 development, which we use to construct cross-platform mobile apps that function on practically every platform or device. Our ability to provide highly scalable, secure and long-term mobile app solutions has set us apart from our competition.
Testing
Our Redberries professionals understand most firms now deploy their apps on various devices and platforms, including Android, iOS, Mac, open-source, and many others. As a result, our professional app testers do practically every type of web, native, and hybrid web application testing, as well as a fully optimized mobile test automation technique to support a shared test suite on both non-mobile and mobile versions of a single application.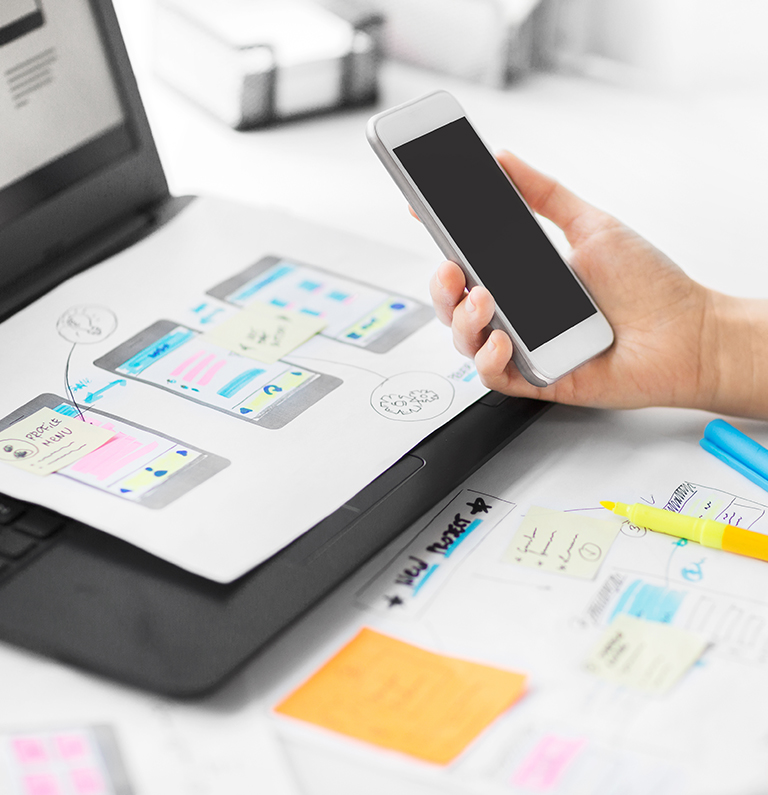 CAPABILITIES OF OUR KUWAITIAN MOBILE APP DEVELOPERS
DEVELOPMENT OF APPS FOR IOS
We provide you with complete iOS App Development solutions to handle the entire development cycle, from concept to market delivery. Our Redberries team offers a plethora of good experiences to our clients based on our key iPhone and iPad app development skills.
DEVELOPMENT OF ANDROID APPS
Development of Hybrid Apps
We provide hybrid application solutions that combine the greatest features of native and web applications. For designing Hybrid apps using various newest frameworks, we combine the power of CSS3, HTML5, and JavaScript. While scaling different operating systems and platforms, we cut development costs and enable easy access to data stored in devices.
Development of Native Apps
WHY REDBERRIES FOR MOBILE APP DEVELOPMENT?
Redberries is a global leader in developing iPhone Mobile Apps, Android Mobile Apps Development Company In Kuwait, and a trusted name for its work quality and client-centered approach. We strive to provide the best solution for our clients' businesses to propel them to new heights. Native mobile app creation on a custom basis and mobile application development services In Kuwait, mobile software development, with 400+ apps, places us at the top of the sector.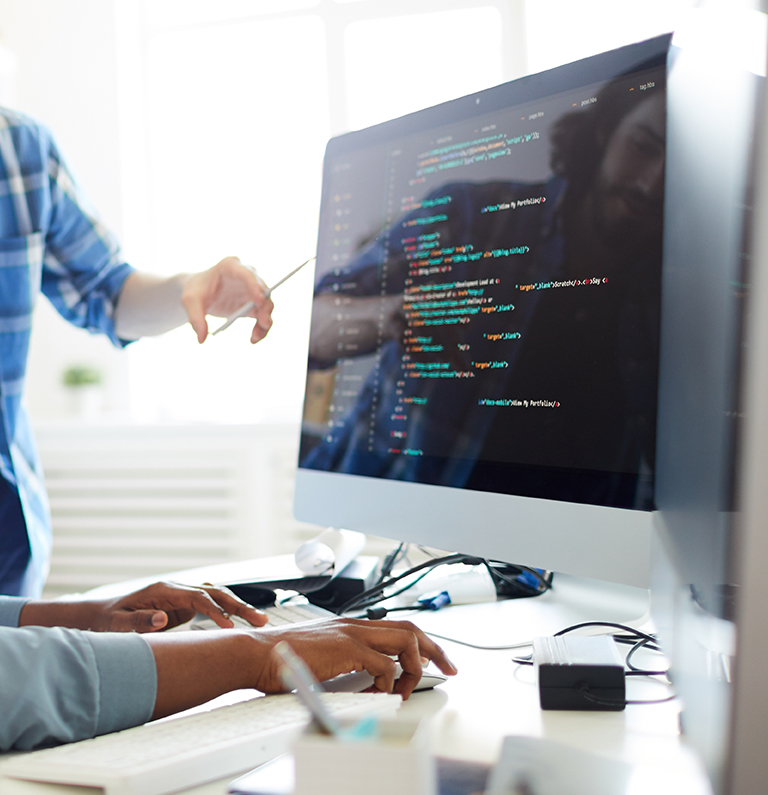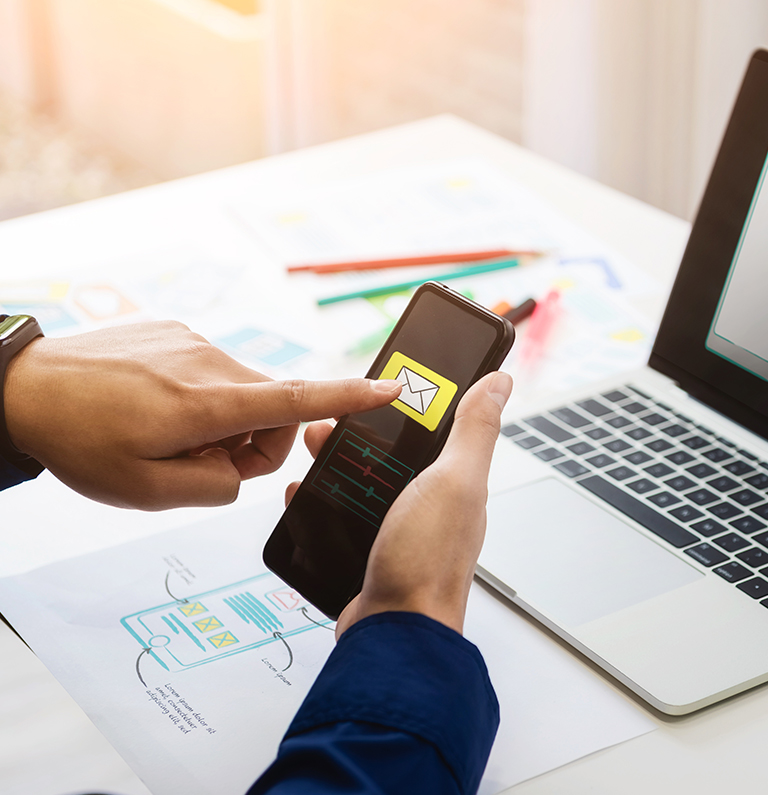 When it comes to providing precise solutions in the mobile app area, our team of iOS and Android app development experts constitutes an exceptional combination. We offer finance/banking apps as well as social networking apps.
We give your ideas a face to make your ambitions a reality.
THE PROCESS WE USE TO CREATE MOBILE APP DEVELOPMENT
Redberries seeks the greatest possible solution for your app and strives for accessible user interfaces as it nurtures all mobile industry areas. We focus on the client's needs and provide robust and user-friendly software that appeals to all demographics and geographies.
For a precise approach to project methodology and design Solutions Kuwait, Redberries adheres to the SDLC (Software development life cycle) regulations.
PROCESS OF DEVELOPING A MOBILE APPLICATION
Recognize the aim and lay the groundwork:
We devote resources to listening to your concept, brainstorming with you, and assisting you in developing a solid approach.
Building designs:
Our skilled design team generates designs that are both elegant and technically simple.
Building Code:
When writing code for your project, we follow strict IT industry norms and timeframes.
Testing:
A holistic development method is not complete unless it has been thoroughly tested. Our team of testers and troubleshooters employ tools and techniques to transform an app in its early stages into a finished and usable product.
Promotion and launch:
We have the necessary tools to market and launch your app to the correct audience.
Give us a buzz if your business needs a digital kick start!