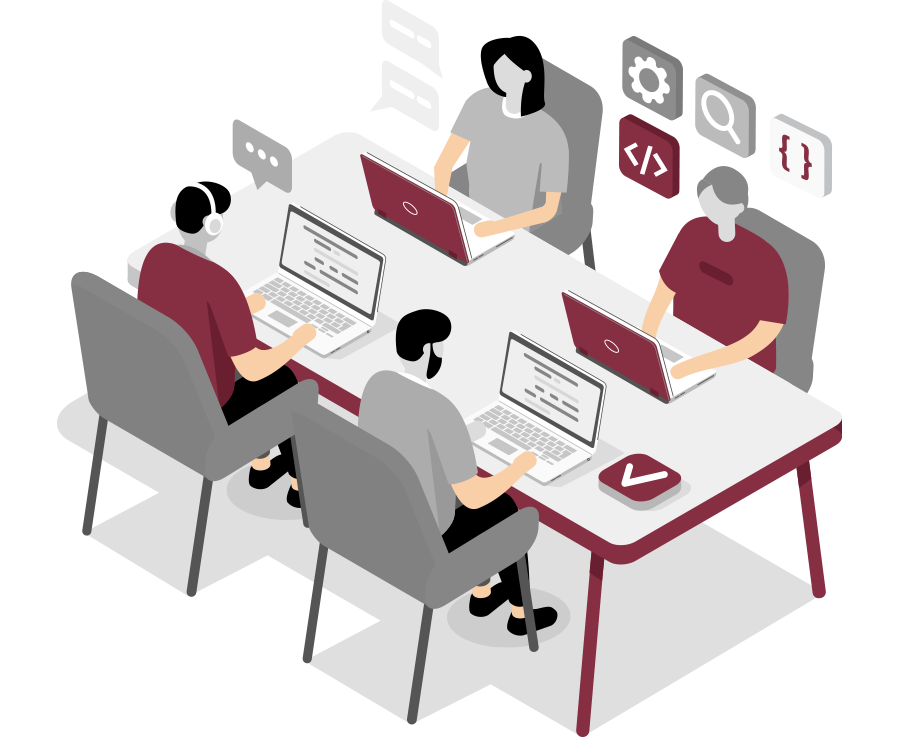 Improve Efficiency of Your Application with Open-Source, Power-Filled Advanced MEAN
MEAN Stack is a JavaScript-based technology platform that is most commonly used to develop feature-rich, dynamic and scalable applications. MEAN Stack ensures that your applications are efficient and fast. It is a combination of the four most advanced JavaScript-based technologies: MongoDB, Angular.JS, Node.JS and Express. JS. It is widely for front-end as well as back-end development of applications. MongoDB is a No SQL database that uses flexible storage layers. Express.JS standardizes web application development. Angular.JS enables smooth and seamless front-end interactions. Lastly, Node.JS ensures that the server is always operational. All four JavaScript technologies create a combined structure and form the MEAN Stack anatomy. This structure of MEAN Stack is way more suitable to maintain the dynamic structure for the website as well as mobile applications.
MEAN Stack – App Designing Solution That Offers Variety for Full Stack Development
MongoDB
MongoDB is one of the most dynamic and amazing NoSQL database management solutions that is used to create products by saving data in binary JSON format. The free and open-source database is designed in such a way that its components are scalable and flexible to provide an uninterrupted business operation experience.
Express.js
Express.js is a JavaScript-based web server framework that is minimal, lightweight and flexible. It is highly robust in nature. It offers efficient features to build a wide range of dynamic web and mobile applications. With Express.JS, we can build interactive, single-page, multi-page and even hybrid applications and leverage unmatched performances from it.
Angular.js
Developed by Google, Angular.js is a JavaScript client-side framework that is used to create front-end applications that are scalable and highly efficient. Angular.js comprises a two-way binding that enables the smooth development of applications with MVC capabilities.
Node.js
Node.js is a cross-platform, open-source framework that combines JavaScript coding along with local machine coding. Applications developed with Node.js are faster and highly scalable and also support Chrome's V8 runtime environment.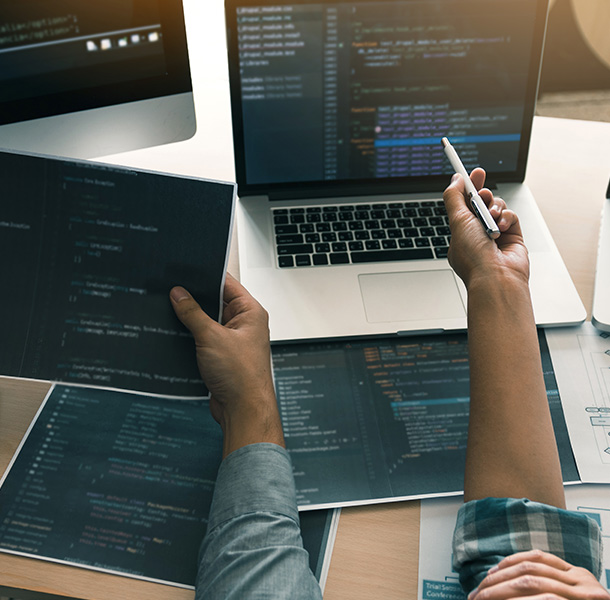 Why Opt for MEAN Stack Development for Your App Development Project?
A compilation of four advanced JavaScript technologies, MEAN Stack is a modern software stack app development solution built with reliable, dynamic and flexible web and mobile applications. The robust, yet simpler, the structure of MEAN Stacks provides a proper mechanism for the transformation of data into JSON format. Therefore, the structure of MEAN Stack is highly appropriate to handle a large amount of traffic and maintain a dynamic performance of the web and mobile applications.
Here are a Few More Reasons to Opt for MEAN Stack Development
Huge library and amazing support for the developer community
Widely used by startups to build rapid, robust and large-scale website applications
Compilation of power-filled JavaScript technologies that deliver robust performance in a highly efficient way
Code-reusability and flexible environment for development
Scalable and event-driven architecture for faster and better performance
End-to-end development of the website and mobile apps based on JavaScript language
What Makes Red Berries the best MEAN Stack Development Agency?
We at Red Berries have years of expertise in web and mobile app development services and can deliver state-of-the-art solutions that meet and mirror your business objectives within a specified period. Our team of MEAN Stack developers use advanced tools and techniques by leveraging JavaScript technologies. Red Berries team is up to date with the latest market trends and provides clients with best-in-class and advanced levels of MEAN Stack development solutions at competitive rates. No matter which industry vertical your business belongs to, our certified and skilled expert developers at Red Berries are capable to provide top-of-the-line development solutions that comply with the project requirements.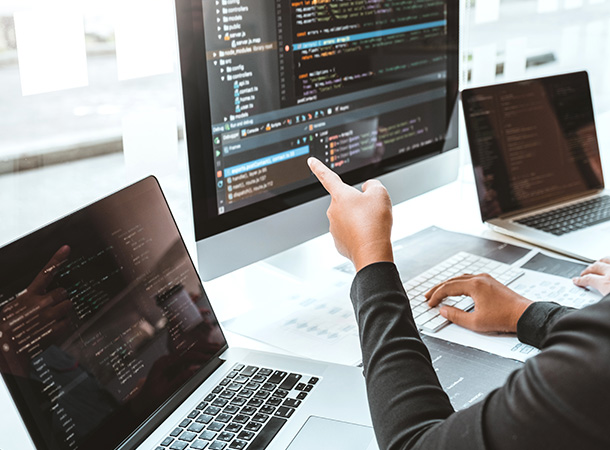 Get Our Expert MEAN Stack Developers for Your App Development Project
We at Red Berries have one of the most professional sets of MEAN Stack app developer teams that work hard to match your expectations from the project. They have first-hand experience in dealing with simple as well as complex business needs. You do not need to look further if you want to hire the best set of MEAN Stack app developers for your organization. Our developers will ensure to satisfy your business goals and objectives. Connect with us to hire our MEAN Stack app developers.
Email us, we are sociable!
All queries are answered within 10 hours during work days and within 16 hours during holidays.