Creating Easy-to-Use Mobile & Web Applications With AngularJS
Red Berries is a leading AngularJS development web agency that has expertise in building state-of-the-art front-end applications. Our AngularJS application developers have worked with and created front-end apps for various well-known brands over the years.
Being backed by a robust MVC framework, AngularJS enable us to build fully responsive and dynamic websites like CMS, eCommerce, on-demand apps, and more.
AngularJS is a next-generation, open-source javascript-based framework that can create internet applications with rich media features. AngularJS is supported by a robust MVC framework that can create a fully responsive and dynamic website like E-commerce, on-demand apps, CMS and more.
Start using AngularJS for app development and outperform your competitors.
AngularJS Development Services
AngularJS Web Development
Creating aesthetically pleasing, super-functional and user-friendly websites and web applications using AngularJS web development services.
AngularJS for SPA
Our experts can create beautiful, super-fast and provide amazing UI/UX features for Single Page Applications (SPA), built on AngularJS
AngularJS for Ecommerce
Achieve higher conversion rates and increase unique visitors with our robust UI/UX experience for E-commerce stores by leveraging AngularJS applications.
AngularJS Mobile App Development
Our experts believe in a mobile-first approach and design apps for mobile that will increase user engagement time on it by providing a design that stands out from the rest using AngularJS app development services.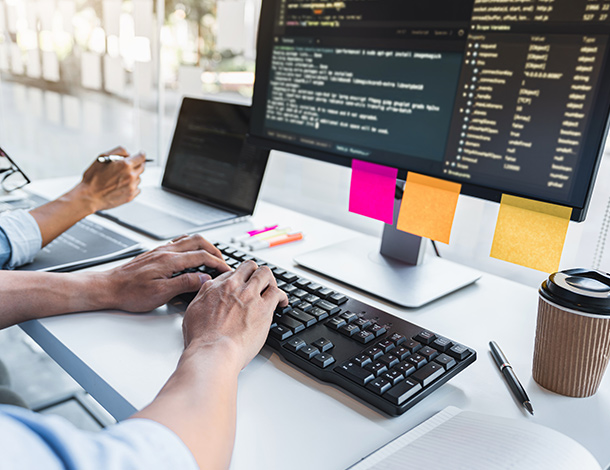 Why Choose Red Berries as AngularJS Development Company?
We at Red Berries believe in turning ideas into realities. Through AngularJS app development, we make your web and app development dreams come true. We believe in creating apps that are scalable and efficient.
Our developers at Red Berries have the expertise to develop simple as well as complex Angular projects. Be it AngularJS website or AngularJS CMS, our developers have years of experience in developing both types of applications. Our team comprises of certified, skilled and passionate developers who keep themselves updated about the latest technology and market trends. This helps in delivering, unique, innovative and cost-efficient solutions.
Here's Why We Are Recognized as AngularJS Web Development Company:
Expert Team
Affordable Prices
Adherence to Timelines
Continuous Communication
Project Delivery On-Time
Adopting Latest
Get Our AngularJS Developers For Prompt Implementation of Solutions
Our AngularJS developers have the following skillsets:
dot-net
html5
css3
jquery
node js
PHP
Remote AngularJS Developers Available
If your organization is looking to develop an AngularJS-backed application, then you have arrived at the right place. Red Berries have a team of experts who will first understand your requirements and accordingly, design a plan to implement AngularJS-supported web and mobile applications for your business.
Leverage our services remotely so that your organization can save time and money while we create an outstanding web or mobile application for your business.
Email us, we are sociable!
All queries are answered within 10 hours during work days and within 16 hours during holidays.