Top-Rated Website Design Company
If you're looking for a website that can help your business expand and shine online, look no further than the websites we've developed for our clients.
Your website is more than simply a URL to our WordPress designers; it is the manifestation of your digital identity. It's what usually gives potential customers their initial impression of your company. Thus, RedBerries collaborates with you to develop, expand, and manage high-end WordPress web designs.
We recognize that you want more than just a functional website; you want one that creates a positive user experience that makes visitors want to come back again and again.

Web Development Services Offered at RedBerries
Customized Web Development
Our bespoke web development service provides individualized solutions to meet the specific requirements of your business and your clients.
Ecommerce Web Development
To aid businesses in expanding their online sales, we provide an ecommerce web development solution that produces uniquely designed online shops with intuitive user interfaces and safe payment methods.
Creation of a WordPress Site
With an emphasis on flexible design and functionality, the WordPress websites we create for businesses of all sizes are highly adaptable and simple to update.
Maintenance of Websites
By taking use of our website maintenance service, you can relax knowing that your website is always up-to-date, safe, and working efficiently.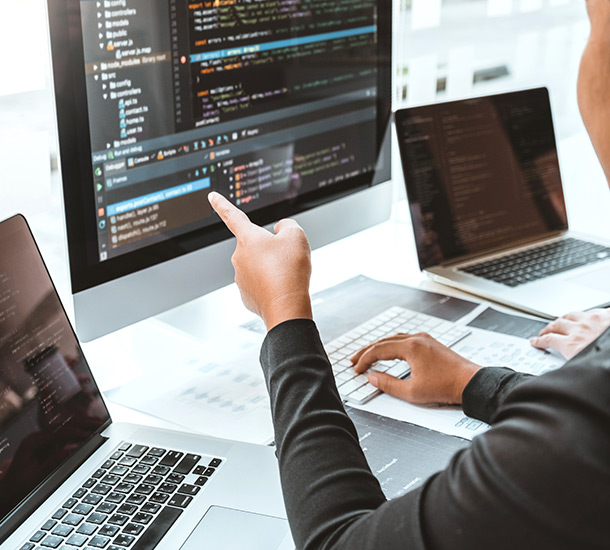 Why Go With RedBerries?
RedBerries provides full-service WordPress web design and development, from initial concept to launch, with an emphasis on fostering your company's expansion. This includes branding and SEO. What sets us apart from the rest? With diligence and integrity, we accomplish our goals. RedBerries makes it a priority to learn about your business and its needs from the outset of every relationship.
We're more than simply a WordPress site design agency; we're partners. Our professional WordPress website design services will provide you a major competitive edge because of our team's extensive industry knowledge, originality, and can-do attitude.
Our WordPress web design and development services are always geared on boosting your business' bottom line. We build the best solution for your business, whether it's a simple landing age or a complex e-commerce system with a customer relationship management system.
Receive A Free Estimate For WordPress Web Design
In addition to providing a thorough WordPress scope, cost estimate, and project timeframe, our staff will also answer your questions and offer ideas. Let's get together soon to talk about your project.
Email us, we are sociable!
All queries are answered within 10 hours during work days and within 16 hours during holidays.