Flutter App Development Company
RedBerries is an industry-leading online web development firm, and its developers are fluent in Flutter app development, which allows them to provide cutting-edge app development services. Flutter is a cross-platform mobile and web app SDK that is freely available to the public. We aid in the development of dynamic, feature-rich apps for desktop, web, and mobile platforms utilizing the Flutter framework.
We take an all-encompassing, end-to-end strategy to create the best possible business apps for the web and mobile platforms. This allows our clients to quickly roll out new features and changes in response to the ever-changing market.
Our devoted and expert Flutter app developers apply a mobile cross-platform app development strategy to match the capabilities of the highly dependable user interface framework, allowing for the rapid creation of high-quality native interfaces on several platforms.

Our App Development Services for Flutter
Flutter Consulting Services
Taking the first step in the correct way is crucial. If you're interested in using Flutter to implement a game-changing business strategy, our team of Flutter consultants is here to assist.
Cross-platform App Development
Our Flutter developers have extensive expertise in app development, allowing them to create reliable, scalable, and high-quality web and mobile apps for both Android and iOS.
Creation of Superior and Authentic Apps
Flutter provides customization for native-app functionality. To get the appearance and feel of a native app, our Flutter developers can swiftly incorporate native functionality of local devices.
Flutter App Designing
Developing with Flutter is all about releasing apps that are both easier to make and more reliable. With our assistance, you can create a Flutter app with a clean, intuitive interface and a smooth, enjoyable user experience.
Changes to the Flutter App
Upgrades in business continuity, security, and performance are all possible with our assistance in upgrading to the current version of Flutter.
Maintenance and Support
We have several options for how you may work with us to receive assistance and upkeep. These are meant to guarantee continuous service for your apps while also improving their quality and decreasing their mistake rates.
Work with Flutter Developers
To create high-quality mobile applications that work across several platforms, businesses must invest in specialized knowledge that gives them a competitive edge in giving users an enjoyable native experience. Building and developing feature-rich, scalable mobile apps is a specialty of our expert Flutter app development team.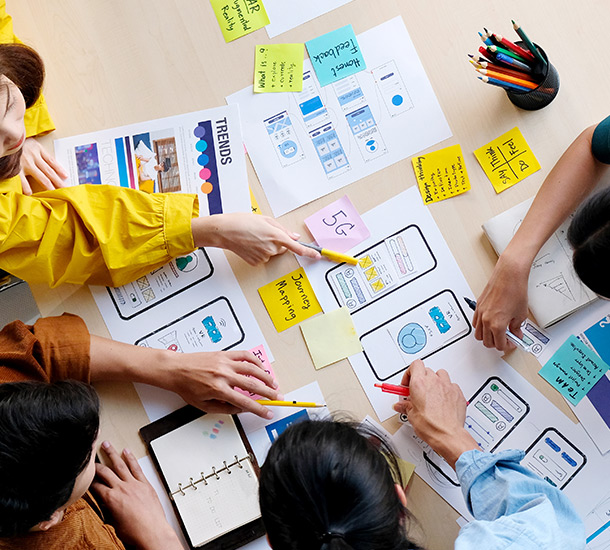 Why Should You Hire RedBerries to Create Your Flutter App?
RedBerries helps businesses in creating a high-quality, cross-platform software that improves automation and process management. If you need high-quality mobile apps for your business, hire our expert Flutter app developers. Our team of Flutter app developers is the most reliable and proficient in the industry, and we can help your business in several ways:
An In-House Group of Specialists
Adaptive Interaction Frameworks and Intuitive User Interfaces
Services For Creating Any Kind of Mobile App
Guaranteed On-Time Completion of High-Quality Projects
Constant Maintenance Assistance
Simple and Adaptable User Interfaces
Modular Design and Agile Methods
Documentation and Analysis of The Project In Detail
To Avail RedBerries Services, Get in Touch Now
Email us, we are sociable!
All queries are answered within 10 hours during work days and within 16 hours during holidays.