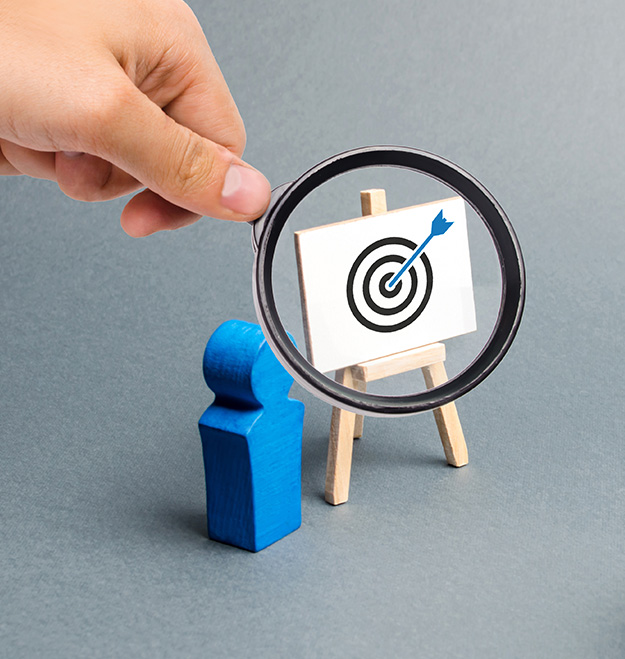 Dynamic retargeting helps in creating real time tailor-made product for a particular customer. It captures the attention of the potential customer by showing them the right ad at the right time.
The importance of remarketing lies in the fact that not all potential customers that come to your site purchase right away. Many of them keep items in their wish list, some in their shopping cart and there may be cases where the customer could not finish the transaction due to some technical error. We need to continue to influence them not only through Google search and/or from our website, but also across Google's display network, as people spend 95% of their time away from Google.
Retargeting is a powerful branding and conversion optimization tool, but excels as a part of a comprehensive digital strategy.
Retargeting works best when complemented with inbound and outbound marketing or demand generation. Strategies involving content marketing, AdWords, and targeted display are great for driving traffic, but they don't help with conversion optimization, but act as a perfect complement to retargeting, which helps in more conversions. On the flip side, it does not help to generate or drive traffic. Therefore, an optimal strategy would be one, where one uses tools to drive traffic and retargeting to get the most out of that traffic.
All this sounds too complicated, you need not worry. We at RedberriesDigital Marketing, Dubai will help you with an efficient dynamic retargeting strategy your business needs, saving your resources.
Overall benefits that our dynamic retargeting campaign would provide:
Improvement in the performance of a marketing campaign – Achieve better conversions at lower cost
Recapture site abandoners
Provide competitive bidding rates
Creating easy ads – By creating Google dynamic remarketing campaign, creating ad group and design Ads, etc.
Better tracking of shopper activity and better targeting of products
Easy scalability of Ads
Creating high-performance layouts
Real-time bid optimization
Stand out in the digital crowd via Dynamic Re-targeting
How to stand out among the digital advertising competition? How to remind the website visitor and improve the recall value? How to evoke interest in him for repeated visits and conversions? If these 'HOWs' are your concern as well, we have a solution in the form of Dynamic Re-targeting that can augment the return on digital spends amazingly. Want to know how? Let us take you through some practical knowledge share.
Ins and outs of dynamic re-targeting
As they say, out of sight is out of mind. Dynamic re-targeting takes this very concept quite seriously and ensures every possible effort to remain in the hindsight of a customer. The concept uses innovative targeting methods to trace your website's visitors or mobile app users digitally and remains in their sight. In this era of automated marketing, dynamic re-targeting takes a step further in representing a brand in front of a customer and remind them of the products/services of interest.
Why Dynamic Re targeting?
Usually, 72% of online shoppers are likely to abandon their shopping carts. Dynamic re-targeting can be of real help in framing ads tailored as per the audience needs to build leads and generate sales by completing the sale/conversions. With re-targeting, the percentage of users who return and complete the checkout process increases up to 26%. That's more than a quarter of revenue. And the numbers are going to increase in the coming years.
Dynamic Re-targeting Advantage
According to statistics, 70% of website visitors who are re-targeted with display ads are more likely to convert on a website. This can also come true and favorably translate into higher conversions. As a powerful branding and conversion optimization tool, Dynamic Re-targeting is a tried and tested tool for successful digital marketing UAE scene.
According to CMO, re-targeting can lead to a 147% higher conversion rate over time in certain industries when used in combination with prospecting. These numbers signify that this unique targeting concept holds the key to digital marketing success.
Generating traffic is one side, and squeezing conversions is the other side. Now, a perfect digital marketing strategy in Dubai combines the best of both the sides and maximizes revenue over digital footprints.
How we make the most of it depends on the experience and expertise of digital marketing experts in the UAE? Red Berries Digital believes in moving with the times and believes in redefining digital marketing Dubai trends with an efficient dynamic re-targeting strategy your business needs every time. Thinking to expand your business' digital base, contact our team of digital experts here.
Redberries FactFile:
A study reports that a remarketing campaign is a 22% cheaper average cost per click than search campaigns.
Email us, we are sociable!
All queries are answered within 10 hours during work days and within 16 hours during holidays.