The ability to write engaging content is becoming increasingly valuable in today's business market. As simple as the content marketing service may appear to be, a great deal of accuracy, strategy, research, and scrutiny goes into producing it. With their exceptional wordsmithing, RedBerries content writers in Dubai enable the creation of thrilling content writing for all types of businesses. Customers are more informed and more likely to buy after being exposed to content written by RedBerries's professional writers in Dubai. Through brand engagement, it interacts with customers and contacts them on the company's behalf.
Content writing in Dubai is useful if you need content tailored to your company's brand. Such services designed to get you noticed by consumers and provide you an edge over the competition.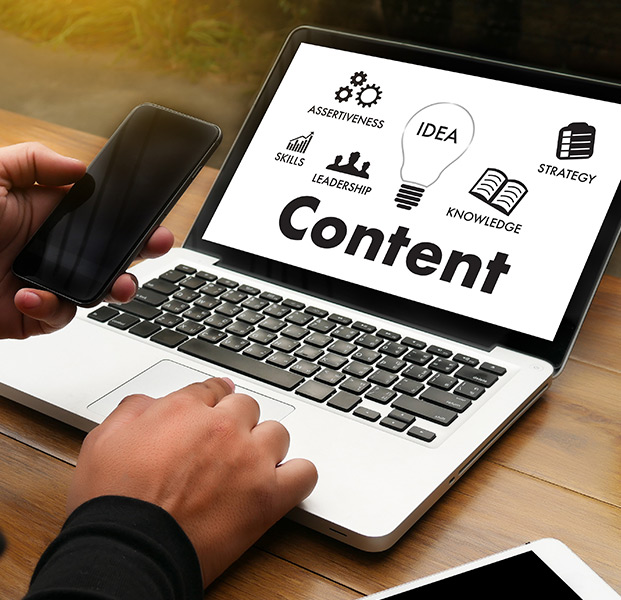 What Makes Our Content Writing Services Different?
For well-written content, writers are assigned tasks based on their experience in the field. If you need ideas and proposals for content for your website in Dubai, we can help with that, too. So that there is no misunderstanding between our clients and the writers, we make it simple for them to discuss the topic with the experts. Thanks to our top-notch customer service, we can provide our customers with expertly structured and written content that meets all their needs.
Types Of Content We Deliver
RedBerries is the best option whether you need content for your website, press releases, blogs, articles, TV or movie screenplays, or storyboards. Get access to copywriting services that contribute to strategic media planning in the digital marketing sector.
We offer comprehensive digital marketing services, including content creation, search engine optimisation, social media marketing, blogging, and more.
So Why Should You Hire Redberries?
RedBerries is the most reliable content writing company in Dubai, offering a wide range of services, including blog writing services and content writing as mentioned above. We promise to use our persuasive writing skills to help your brand succeed. To help your business reach new heights, we create content that is tailored to attract your ideal customers. These are some of the reasons why you should collaborate with RedBerries' writers in the first place!
Lets Get Started your project
If you are interested in our top-notch and credible content writing services, get in touch with us right away.
REQUEST QUOTE