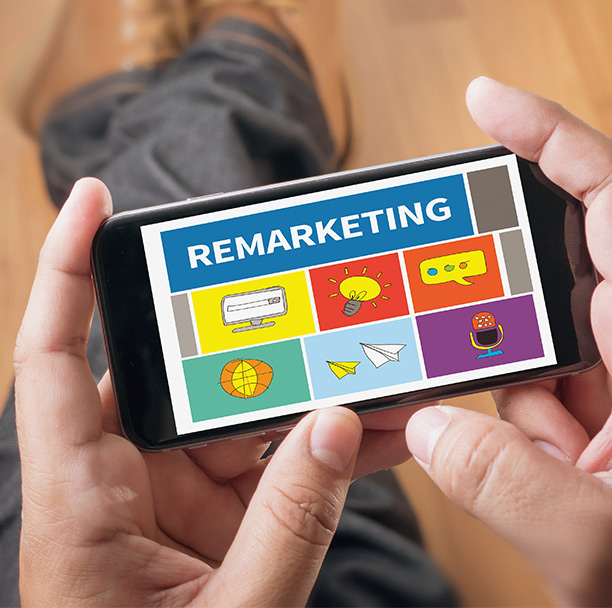 "Honey, Look how cute these earrings are!"
"You just got some earrings few months ago. Do you really need more?"
"But they have discounts and I like the delivery options and quality guarantees that this website has to offer."
"Ok honey, let's think about this for a day or two. Just don't buy right away okay ?"In the above scenario, if the husband was reminded of the same earrings on his Facebook timeline or some blog he follows through "Remarketing", there's a very high possibility of him surprising his wife with the earrings that she liked. Remarketing induces that flair of familiarity. As the content and/or products shown in Remarketing are very closely related to the customer's preferences, they have higher chances of getting clicked and/or purchased. Remarketing acts like a gentle reminder to customers to finish what they started. This also indirectly helps in building a strong brand image due to the familiarity with which the customer starts perceiving a logo and company.Remarketing holds an inverted trend when compared to the traditional advertising. The reason why Remarketing as a strategy is not very famous amongst small and medium enterprises is its complexity. We at RedberriesDigital Marketing, Dubai will provide you with the perfect Remarketing plan that ensures visibility, conversion and does not dig deep into your marketing budget. Digital marketing companies often tend to forget the core of business when it comes to website traffic and analytics. A business is not formed for high traffic of visitors, it is there to sell products.
Our Remarketing campaign will help you:
Create remarketing tags
Set up remarketing campaigns
Track audience and traffic
Set up contextual targeting and other strategies
Targeting websites that are relevant to the target audience of your website and products
Help in remarketing through Apps and other contemporary mediums receiving high traffic
Creating customized templates which are attractive and relevant
According to an analytical data, Google remarketing can boost sales by an average of 107%.
Google remarketing is indeed an effective technique that keeps you connected to your target audience while also building brand awareness. If you are considering (and you should), following are its benefits.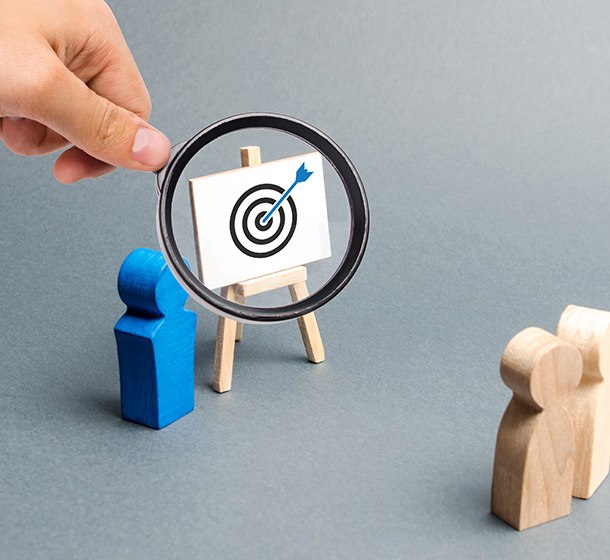 More targeted ad copy
You get to choose a more specified ad copy in order to target the customer who has previously visited your site. You would not want to speak to the customer who has already visited like you would to a first-time user. For example, you could now remind your potential customer who did not make a purchase previously for whatever reason that you now have a "Black Friday Sale – Up to 70% off on all items". It is also a great way to address a concern your customer may have.
Lowest cost per click
Through automatic bidding aka Google's auction, you can win the ad placement on best possible rate. Real-time bidding on Google calculates the optimal bid for the person viewing your ad costing you nothing extra for taking part in the auction.
Custom graphics
Through remarketing, you can serve visually appealing ads using Google display network as opposed to search engine marketing which only involves text and no graphics. In addition to that, you can also include your logo in the visual creating brand awareness too.
High conversion rate
In internet marketing, the main focus of every brand is to get the user to engage with you whether it's through query submission, downloading a document or making an online sale. Therefore, remarketing to someone who has already shown interest in your product or service is likely to do the trick for you.
Specific site selection
By choosing to deliver ads on the website with relevant audience which is relevant to your business, you significantly improve returns on investment.
While these are the benefits you can reap from Google remarketing. We are now going to look into the ways to remarket your ads to the potential customer.
Standard remarketing
This Adwords feature allows you to simply retarget the past visitor by serving them your ads while browsing through websites or apps on the Display Network. You can target via specified dates or through specific URL visits based on funnel stages. For example, those customers who contact you from a features, pricing or check out page which shows they are close to converting.
Dynamic remarketing
How many times have you seen a product you were browsing for on the internet and then it starts showing no matter where you go (on the internet, of course)? Happens with us all the time. This is where Dynamic Lists have taken things up a notch as they show that specific product or service they viewed on your website.
Remarketing lists for search ads
Also known as RLSA - it enables you to target past visitors on search engines. These search ads can be customized accordingly to be shown to past visitors while they search on Google and Google's Search partner sites.
Video and App remarketing
This type of AdWords retargeting involved YouTube videos and mobile apps on both Android and iOS. When targeting app users; you can choose to target all app users, users who downloaded specific versions, who haven't been active recently, or who took specific actions. And there are wide range of options available to choose the best suited audience for retargeting on YouTube.
Customer list remarketing
This feature is like Facebook lookalike audience. Not only can you upload the email list of your current customers to serve ads at every touchpoint but also produce a new list of audience related to those customers.
Redberries FactFile:
Remarketing is ridiculously cheaper and ensures higher Click-through and Conversion rates.
(On average, client can save upto $0.57 per click on adverts while using Remarketing.)
Email us, we are sociable!
All queries are answered within 10 hours during work days and within 16 hours during holidays.