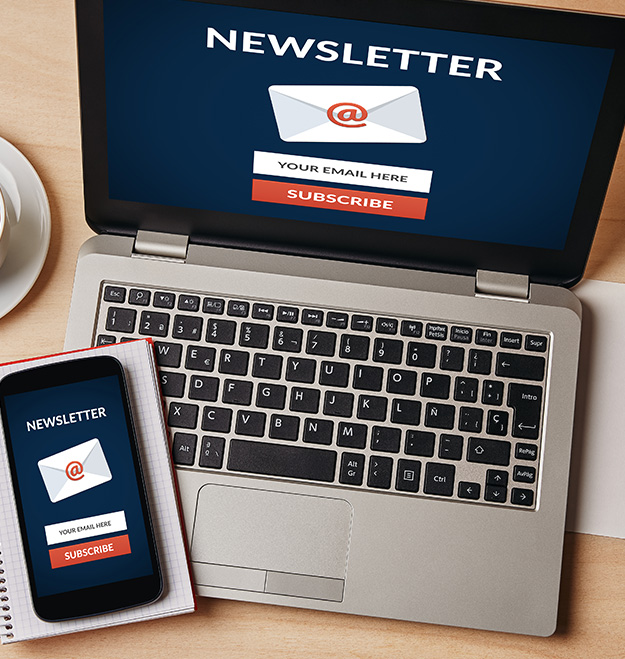 Newsletters are a great way to maintain relations with your customers and stakeholders. With the help of newsletters organisations regularly pass on the much-needed information to their customers, partners and even their target client base.
Newsletters are a great means to keep your stakeholders updated about the launch of new products, important industry news as well as business profiles and yearly or quarterly overviews. Apart from businesses, others can make use of newsletters to tell people stories or inform them about important types of content. They can also be used for promotion of products and services.
We at Redberries give you the options of printing a company newsletter, a bulletin of real estate news, etc. Our newsletters come in different sizes as well as folds. You can let us know about your requirements to create custom newsletters which suit whichever content you want to share with your clients and groups. We have templates and font ideas pre-crafted for you which can be chosen as well.
Our super-efficient team at Redberries welcome your ideas and the text content to craft for you the most professional and engaging look for your company or business newsletter. A beautifully crafted and created newsletter from us will be truly beneficial for your business!
Email us, we are sociable!
All queries are answered within 10 hours during work days and within 16 hours during holidays.