We have a committed team of professionals that can easily create huge and sophisticated apps to meet the needs of various organizations. We provide organizations with excellent solutions and assist them in gaining a competitive advantage in the industry by combining the best experience and cutting-edge technologies.
Create Fluent Web Apps with an Express.js Development Company
Express.js is a well-liked and effective Node.js framework with capabilities that may be customized to quicken the app development process. Businesses frequently use the Express.js framework because of its scalability, performance, and quickness.
It comes with several built-in capabilities that let developers use pre-made templates rather than developing new programs from start. Express.js aids developers in time savings while keeping logical and orderly programs. The construction of front-end and back-end components for mobile and online apps is ideal with a server-side framework. An elite Express.js web development business, RedBerries specializes in creating dynamic, lightweight, and user-friendly solutions. We are skilled in utilizing the greatest components of the Express.js framework, such as the template engine and database integration, to create effective apps.

Our Services for Express.js Application Development
Consultation for Express.js
RedBerries has a wealth of expertise advising companies on the services and technologies that are best for them, regardless of their size or level of maturity. We can provide you advice on the finest technology to utilize, potential improvements, and goods that will help your firm grow.
Data Migration using Express.js
You need an expert on your side to assist you with migrations while using new versions of Express.js. We will help you by giving you access to the improved frameworks and all the capabilities they provide.
Web Apps with Express.js
Web development is significantly quicker and simpler using Express.js. Our talented developers may use the framework to produce high-performance, useful, and high-quality web apps in a variety of markets.
Restful API Development with Express.js
Your development efforts will go more quickly thanks to the Express.js framework, which makes it simple to create reliable and usable APIs in little time.
Maintaining Express.js
Naturally, Express is always being upgraded, and the technologies it enables will also require upkeep. When the time comes, the RedBerries team will be there to help you with your Express.js maintenance.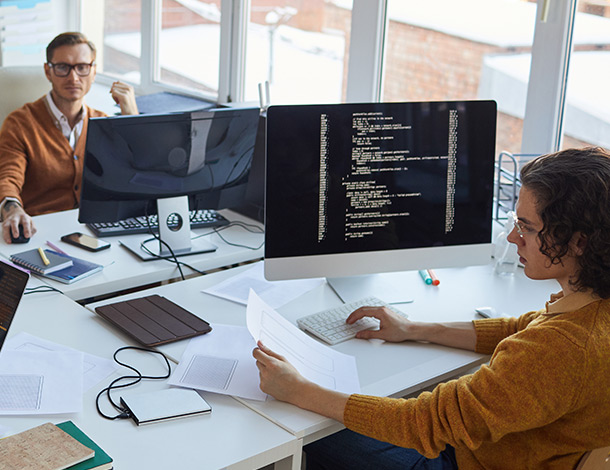 Benefits of Express.js for Software Development with RedBerries
Faster Development
The development process is sped up thanks to a variety of capabilities that Express.js offers. You can construct the program more rapidly, but you can also debug it and scale it more easily, which will save you a lot of time.
Node.js Support
Since Express is based on the Node framework, developers have access to all of Node's capabilities, including its packages and tools.
Community Support
Express.js has a sizable, helpful community as well. You'll be able to develop more quickly and effectively as a result.
Schedule A Call Right Now!
Email us, we are sociable!
All queries are answered within 10 hours during work days and within 16 hours during holidays.