Here's how we can help you with eCommerce website development in KSA
OR Here's what we can do for you:
Shopify
One of the most prominent e-commerce solutions out there. Shopify is spread in over 175 countries and has over 1 million business clients. Shopify is best suited for small to medium businesses, with various features already integrated into the platform, making it simple in use. There are plenty of featured that come along with excellent support on Shopify, some that are worth noting are the diverse custom domains, AI personalization and over 70 user-friendly templates.
Magento
One of the well-known e-commerce platforms that is also open source. Initially released in 2009 and providing services in many countries ever since, magento is best suited for small to medium businesses that require manpower and time for set up. The various features such as global selling, optimization for mobile shopping, instant purchased, video options and more, is what makes magento reliable.
WooCommerce
WooCommerce is first that comes to mind when you think of e-commerce platforms. Not only is it an open source but also a free shopping cart plugin. WooCommerce is used by over 30% of all online stores. It is crucial for small businesses that already possess a site on WordPress but have a minimal budget. Third-party plugins and user-friendly themes make this platform extremely flexible. With different features such as shipping options, calculator, geolocation support, mobile optimization, coupons, and discounts, and more.
Drupal
An open-source and free e-platform that helps perform various functions on your website. It has flexible features that can help to customize an e-commerce store according to customers' needs. This accessible and secure platform is best suited for small companies with a relatively tight budget. optimization, coupons, and discounts, and more.
BigCommerce
Founded in 2009, BigCommerce is now spread across 120 countries. It is best suited for SMBs that require their online platforms to perform various functions. It is slightly costlier than other platforms, but it is loaded with a variety of features including gift cards, limitless bandwidth and product listings, custom domains, lots of themes and templates that make the cost not seem like such a bad idea after all.
OpenCart
Your one-stop-shop for running an online store. OpenCart is an open-source software that can be added to an existing website. It's various modules, extensions, and themes will help you customize the look and feel of your website. OpenCart also provides excellent assistance from registered members, as well as other paid technical support.
3dcart
A great software for entrepreneurs that wish to develop. Its various features make it super user-friendly. It is secured with two-factor authentication and various anti-fraud tools but is also a scalable platform that you can use to build your website.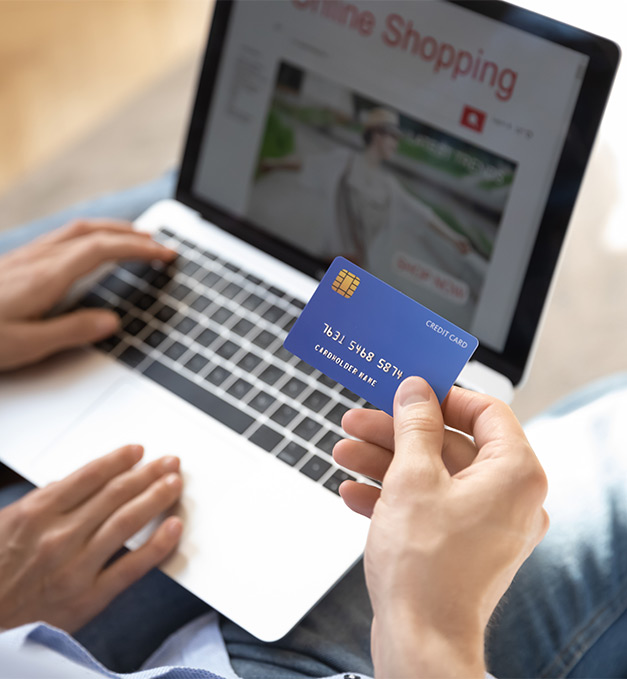 Things to consider before developing an e-commerce website
Research well about your business industry: Before you begin the e-commerce web development process, one of the most important things that you must do is conduct is a thorough analysis and research of the business industry you aim to fit in to. You must understand the various loopholes and take into consideration your target customer. Take a deep dive into their preferences, age, and other factors that will help you develop the product categories, product descriptions, payment gateway, product images, and other essential aspects.
Attend to the needs of the target audience: Once you understand what you want to sell, it is now time to prioritize your potential customers. You must understand their culture, geography, demography, and purchasing inclinations. The best thing is to develop a questionnaire which will help you design your e-commerce business.
Determine your branding and plan a content strategy: Without proper branding and content strategy, you will never be able to reach out to customers. Think about all the successful companies such as Amazon and their logos, product details, product reviews, visual images, emotional references, wish lists, everything that made them successful. Similarly, you now need to take into consideration these aspects and build from scratch.
Mind your e-commerce website development budget: It is always easy to go overboard, you need to be very cautious about staying within the stipulated budget and employing strategies that will help you to do so. It is always easy to get over excited about something and end up spending more, keep your end-goal in mind, start simple and build on it, see what works first then only invest.
Bear in mind the competition: A business is all about standing out! It is a great exercise for you to check out your competition by analyzing their working segments by applying the relevant catchphrases into a browser search. Look out for the various promotional tools and features they use, are they using social media, e-commerce email marketing, or something else? How does the design of their pages look like? You must also pay attention to the technical aspect, such as the hosting tool, domain name, content management system, and any other add-ons that are being used by them.
Create an MVP (Minimum viable product): You need to understand that the essential function of an e-commerce store is to sell. On the other hand, the goal of an e-commerce MVP is to assess the potential of a particular business to encourage people to buy the goods and services being provided by them. If you aim to create a creative and innovative shopping platform with a high conversion rate, with an algorithm and a fantastic user experience, and the best products, it is important for you to use the assistance of an MVP.
Train your team: If you want to raise sales and increase the volume with time passing, you should have dedicated SDRs on board. Before investing in a project, make sure you have the right talent before the launch, or if you plan to do it by yourself, make sure you have the time for this. You might face some challenges with productivity and efficiency both in yourself, and your team. For this to be avoided within a team, you should invest in a sales process and team training.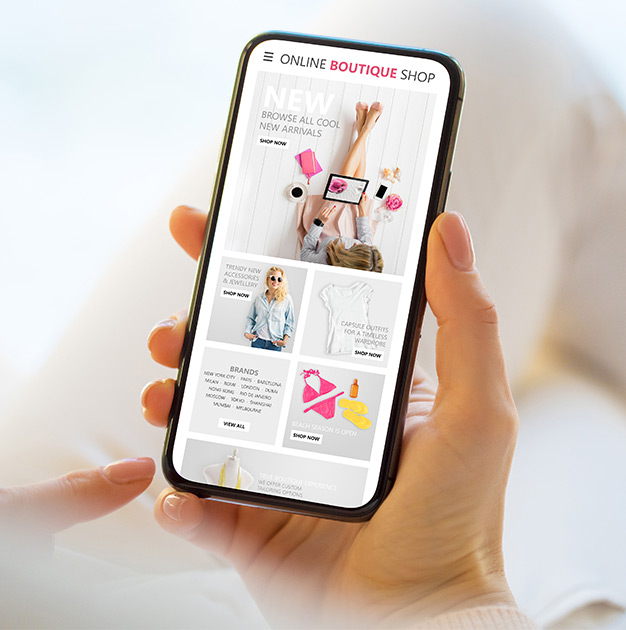 Lets Get Started your project
Fill the form and give us more information about your needs and wishes.
REQUEST QUOTE
We Attract. We Engage. We Sell.
We have been providing eCommerce development services and creating products which boost sales for a while now. Our data-driven approach, with psychographic factors of the targeted audience in mind, adherence to UI, UX and IxD trends is what sets us apart from the rest, allowing us to convert our solutions by up to 3%. Need we say more?
We have a considerable amount of experience.
Just a small fraction of what we do: personalized systems for selling tickets, booking websites, subscription boxes, affiliate marketing apps.
We have proven expertise.
We are web designers with CWDSA diplomas, CIW eCommerce-engineers and consultants compliant with CBAP requirements – all in one place.
We guarantee quality.
We are confident with the high quality of the software we develop. Our testers enable your application, therefore avoiding potentially devastating effects of bugs and hacks.
Who are our clients?
We have delivered effective coding solutions to several innovative companies. Our focus is on quality and putting our customers' business needs at the heart of everything we do! This led us to longstanding collaborations with major brands across various industries.
Shall we talk?
Whether you already have a project in mind, or you are simply exploring your options and want to learn more about the way we work, we are just a click away!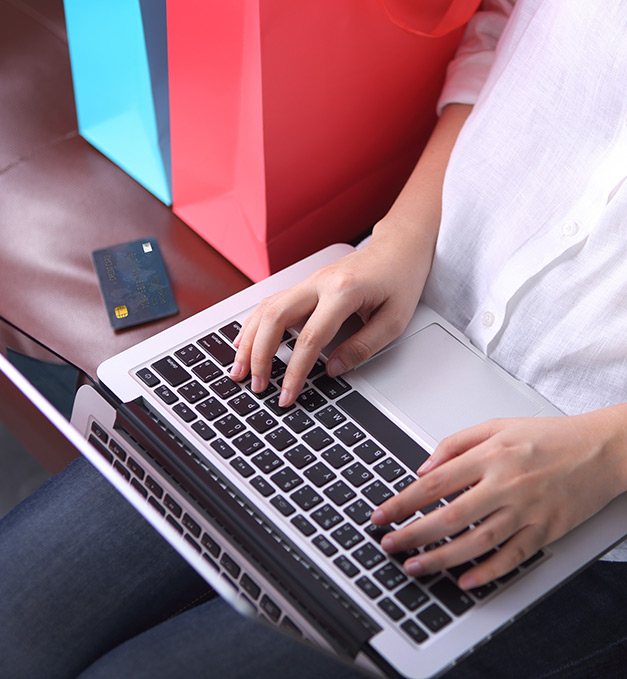 A number of companies populate the e-commerce market across the B2B, B2C segments. E-commerce has arguably also led to the growth and prospering of C2C (consumer to consumer) by creating an online marketplace for pre-owned goods. C2B segment, where a customer posts project requirements and budget online to attract bids from vendors has also taken off under e-commerce.
So how do you differentiate yourself amidst all the clamor? Allow Redberries eCommerce Website Development Riyad, KSA company to ring a clear bell for your target audience to hear by evolving a holistic e-commerce strategy that delivers sustainable benefits to your organization:
Cataloging of goods and services
Creation of shopping cart application
Facilitating shipments
Payment module integration
Network security and data privacy
Database management
Customer insights and analytics
Compliance with legal requirements
Redberries eCommerce Website Development Company in KSA will ensure that you extract the advantages of e-commerce by making your site the online manifestation of the ultimate shopping experience.
What Makes Our e-Commerce Website Development Solution Different?
Each business has a different set of requirements when it comes to developing and implementing an eCommerce web development. Firstly, we understand what are your exact requirements. Then, we provide you with tailor-made solutions which are not only aligned with your goals but also helps to grow and expand your business.
Our team is highly adaptable to the ever-changing environment of the digital world and can help to modify your website, accordingly. Our team is experienced and specialized in developing e-commerce websites. They account for every single detail, from website security to product information, to take your e-commerce business to the next level.
Explore New Business Opportunities!
Get started with upgrading your website and take your business to new heights!
Content Management:
We specialize in managing content efficiently. Our team is able to update and maintain various pages on the website. Product listings, image distribution, blog posts updating, website banners, reviews, and comments are few of the many content management tasks our team is able to execute.
Online Cart Design:
It is important to have a user-friendly interface for the online cart to give users the best shopping experience. Our team has analyzed several e commerce website development in the past and implement best industry practices to give your customers a smooth and friendly browsing experience. Functionality such as order revisions, add/remove products from carts, add multiple products, etc. are provided to both, customer and the business from our end.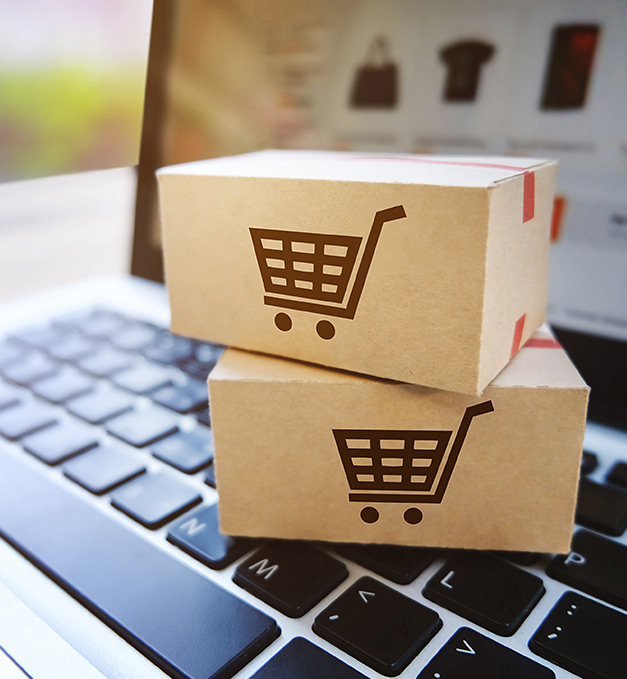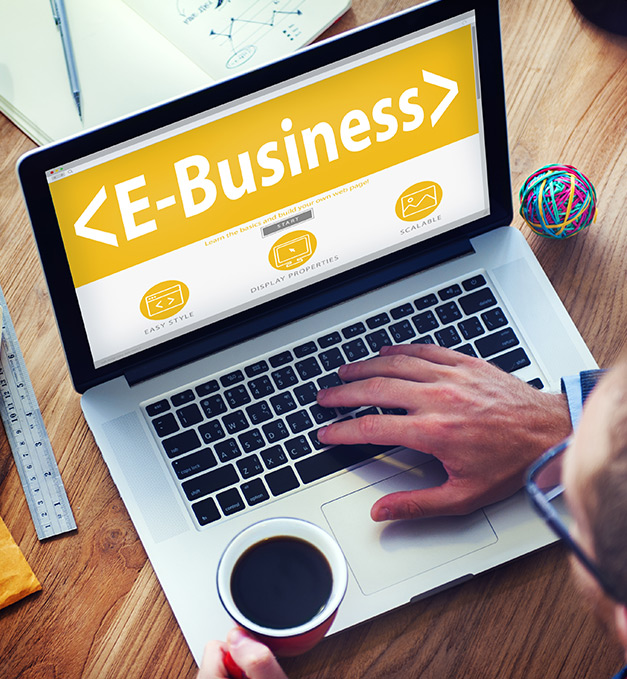 Payment Methods:
We provide multiple payment options for eCommerce website development in KSA which helps your business to gain more sales and conversion. Our eCommerce website development Riyad, KSA team integrates payment options such as PayPal, MasterCard, Visa, Cash on Delivery, and so on to satisfy your customers and allowing them to choose their desired mode of payment.
Website Security:
Online scams and hacking have become easier than ever due to technological advancements. We at Red Berries do not compromise on website security for any reason. It is always our top priority to give your website the most advanced level of security. Credit card details, personal data, and other important user data have to be protected at all times.
We provide you with multiple levels of encryption, fully supported SSL certificates, and implement any other measures to safeguard your customers' data.
Customer Feedback:
A highly optimized eCommerce website will not only grow your business but will also help you receive positive customer reviews. We understand the importance of these customer reviews and display them to all the potential customers visiting your e-commerce website to grow your business.
Consistent Design and Product Information:
An accurate display of product information and image is crucial for your brand reputation. Color schemes, font types, product descriptions, all have to be uniform and 100% correct in order to build trust with your potential customers. This also helps the website visitors to get an overview of the products and it's benefits.
Contact Information & Support:
There could be multiple issues arising when someone makes a purchase from your e-commerce platform. Our team at Red Berries specializes in an effective customer service approach wherein customer's concerns are being well heard and ensure that prompt action is taken.
Online Promotions & Discounts:
Online discounts and promotions make an e-commerce platform much more valuable for purchases as it attracts more customers. Through the use of promo codes and referral links, many customers can avail discounts in just a matter of a few clicks.
What Makes Our eCommerce Website Development Solution Different?
Specialize in managing content efficiently.
User-friendly interface for the online cart.
Provide multiple payment options for the e-commerce website.
Provide you with multiple levels of encryption, fully supported SSL certificates.
Specializes in an effective customer service approach.
Help you receive positive customer reviews.
An accurate display of product information and image.