What is the workflow for creating a website?
Consultation
As part of the user experience and interface design process, our team leaders work with you to translate your needs into a website design.
Development
Redberries' web developers are highly trained specialists who put your ideas into practice to produce a visually appealing and intuitive website.
Quality Assurance
Our quality assurance team evaluates the website's usability, security, and overall performance to ensure it meets the highest industry expectations.
Implementation
Once you've given final approval to the final product, our web development experts will put it on live servers.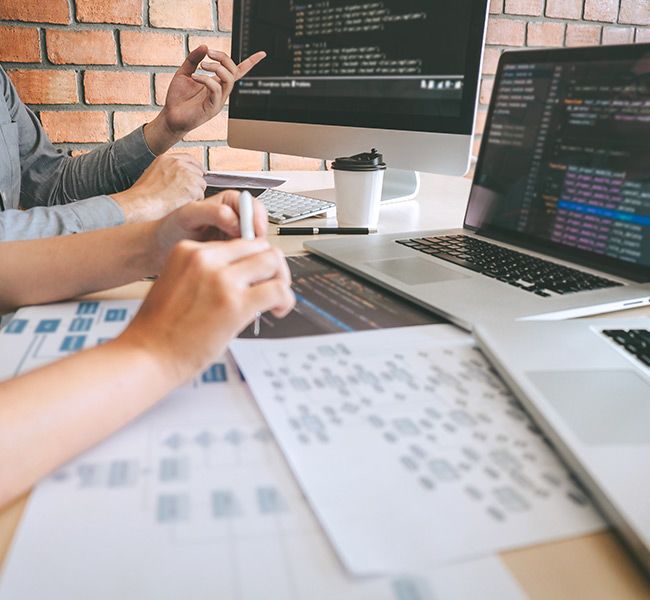 What is web application development?
A website is a must-have for any modern business to serve and communicate with its consumer base. To do this, we at Redberries make sure your business has a unique website available, providing your consumers with simple and easy service. New website development and enhancement or complete re-design of existing ones are available through our bespoke web development service. Developing mobile apps is another area in which we excel as a web design firm.
Frameworks
Websites are made up of two parts: the frontend, which is the part that the user sees, and the backend, which is the part that runs the website. Our developers are adept at working with various development frameworks depending on the project's unique requirements. Angular, React, Vue, js, JavaScript, and Angular JS are among the frameworks we use for frontend development. PHP, Java, or Ruby frameworks is used to build a robust backend. Our web development company's ability to use such a wide range of frameworks ensures that our customers receive the best possible outcome.
Applied methods
Because we work in a dynamic sector that is constantly changing, we must stay on top of the latest trends and technologies. We choose the best approach and design our product based on the needs of our clients. Creating a web application is a complicated process that necessitates close coordination among numerous team members who are each responsible for a different component of the project. Choosing the appropriate methodology is critical in custom web development because of this. The Redberries team is well-versed in Scrum, Kanban, and Prince2 and the Lean IT approach. To execute different directions, our project managers have the necessary credentials. Web application development services are made possible thanks to the wide range of techniques we employ.
Quality Assurance
Redberries with a Guarantee of Quality The Quality Assurance department tests the finished product to ensure that the specifications have been satisfied. Our security experts check that hackers cannot steal your clients' data for your customers to have confidence in your services. A close look at the user interface ensures that customers are provided with a company website that is as simple to use as feasible. Finally, our engineers fix any flaws that they find and verify that the interface works as intended. Our quality assurance professionals have become meticulous inspectors throughout their years of service with our web software company.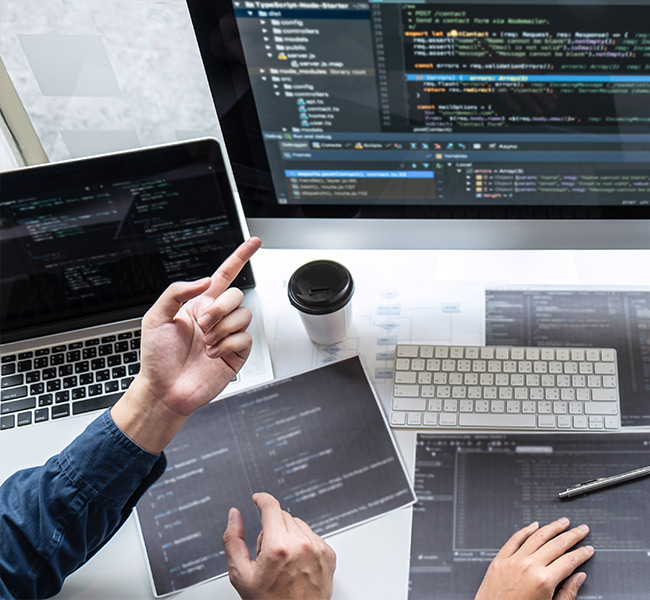 Why Redberries?
Our web application development company has been in business for 15 years, and we've seen the software industry change dramatically and become quite competitive. Redberries employs around quality specialists who are constantly improving their knowledge in a wide range of subjects. Our team's wide range of services enables you to centralize and coordinate all your company's software services under one roof. Among the many benefits that Redberries provides are custom web development, mobile application development, search engine optimization, and user experience research. We've demonstrated our superior abilities by creating cutting-edge solutions for significant corporations and countless others, distinguishing ourselves from other web development firms in KSA.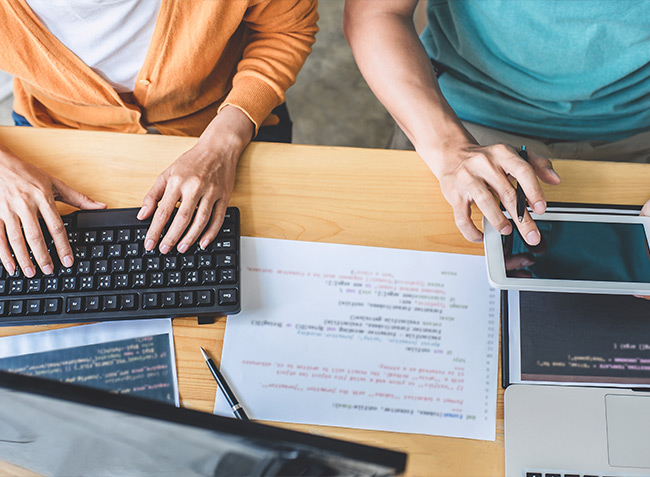 Begin your journey towards a competitive web solution
At Redberries, we prioritize the needs of our clients. The secret to our success, according to us, is to provide you with the most outstanding web application development services possible. Custom web development for your firm is possible because of the wide range of talents of our specialists. Web development for your startup and a complete website re-design are both services we provide here at Redberries. We sincerely hope that you will select us over the other web design firms available on the market. Get in touch with us as soon as possible so we can get started on building your company's new website.
Lets Get Started your project
Fill the form and give us more information about your needs and wishes.
REQUEST QUOTE
BASIC
$1700
Read More
No of Pages – Upto 5
Additional Pages $ 100
Responsive Design
Custom Layout Design
SEO Semantic Html Code
CMS
Integrated Contact Forms w/ Captcha
Main Banner Management
News Management (if applicable)
Blog
Event Calender (if applicable)
Event Booking (if applicable)
Testimonials Management
Newsletter
Social Media Buttons
Brochure Management
Jobs Management
SEO Plugin
Google Location Map
XML Sitemap
URL Submission in SEs'
Google Analytics
Website Training Up to 2 Hrs
CONTACT US
STANDARD
$2750
Read More
No of Pages – Upto 10
Additional Pages $ 100
Responsive Design
Custom Layout Design
SEO Semantic Html Code
CMS
Integrated Contact Forms w/ Captcha
Main Banner Management
News Management (if applicable)
Blog
Event Calander (if applicable)
Event Booking (if applicable)
Testimonials Management
Newsletter
Social Media Buttons
Brouchure Management
Jobs Management
SEO Plugin
Google Location Map
XML Sitemap
URL Submission in SEs'
Google Analytics
Website Training Up to 3 Hrs
CONTACT US
ADVANCED
$6000
Read More
No of Pages – Upto 15
Additional Pages $ 100
Responsive Design
Custom Layout Design
SEO Semantic Html Code
CMS
Integrated Contact Forms w/ Captcha
Main Banner Management
News Management (if applicable)
Blog
Event Calander (if applicable)
Event Booking (if applicable)
Testimonials Management
Newsletter
Social Media Buttons
Brouchure Management
Jobs Management
SEO Plugin
Google Location Map
XML Sitemap
URL Submission in SEs'
Google Analytics
Website Training Up to 5 Hrs
CONTACT US