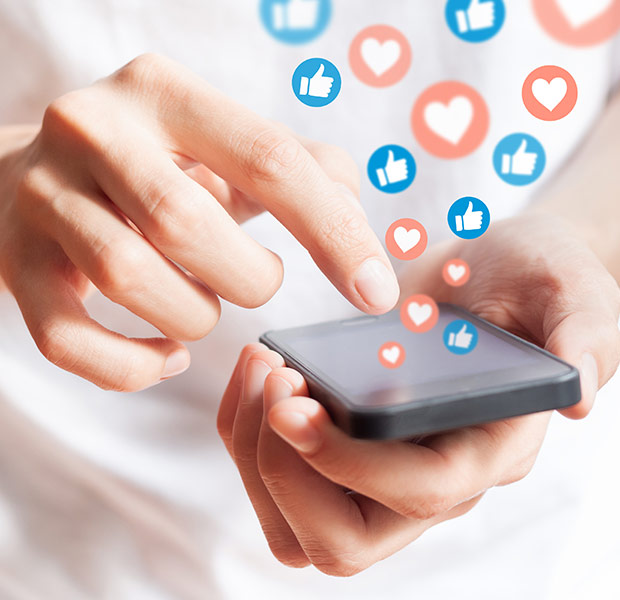 Red Berries – Leading Social Media Marketing Agency in KSA
Anyone can be active on social media and post as frequently as they want to. But the outcome will be seen only after considering and giving attention to the creative designs & content written. What, where, and when to post is the most important aspect of handling social media. We follow the best industry practices and therefore grow your audience and businesses by implementing tailor-made creative strategies for your brand.
The main advantage of social media marketing services in KSA is that the audience is chosen by us and not by the platforms themselves. By using the demographics, behavior, and interests dataset, we can customize our ads and have a targeted audience as per the campaign requirements. This helps us to maximize ROI on social media advertising. Our team has years of experience in running social media ads on various platforms and therefore helps your brand to have a specific advertising message for each platform as not all social media platforms have the same type of audience. We understand your business needs and align our advertising goals to them.
With its coherent mix of social strategies, Red Berries creates shared platforms where both businesses and users participate in an engaging way. Not just that, the agency also helps the companies to track and measure the impact of social media campaigns and continually improve the efforts. Act now to know more about your social quotient.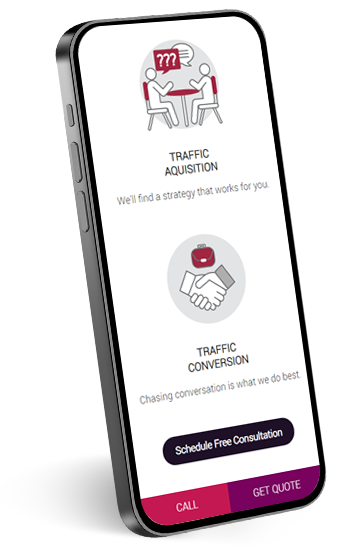 Influence – The New Social Way Of Marketing
Influence marketing is the new way to work on brand buzz (awareness and discussion) through classified content writing. It engages the user with a brand through experiential marketing using shared technologies such as blogs, microblogs, bookmarks, social networks, communities, forums, etc.
There are hundreds of social media platforms. Which ones do you use? Do you have the right social mix? Let Red Berries help you decide. The agency with its marketing acumen helps companies decide the right mix of social platforms for maximum product exposure among the desired customers.
Right social mix – what can it do for you?
It can change the entire scenario of how customers look at your brands. It helps businesses retain their customers and provide them contentment by initiating fresh conversations and direct dialogues.
A new social way of marketing, this base involves marketers as influencers and initiates a two-way interaction between businesses and customers. Here, they listen to the audience and participate in ongoing conversations. And involve customers with an inspiring content base.
Social Media Marketing – Listen First
Conversations are effective only when brands listen to their customers. This listening activity includes the target's social hangout stops their beliefs, behavior, and expectations from a branded relationship.
This listening social streak continues where brands listen to their customers and respond to them in an equally exciting way through inspiring communication.
Content – The Trigger To Social Media
Without content, all marketing efforts are vague. Content activates social media with inspiring nuggets, engaging conversations, and effective distribution. But it should be the one the audience wants. That is the key to successful content optimised for the shared world.
Influence – the New Word of Mouth Publicity
The ongoing conversations here act as a catalyst involving users to participate and share the inspiring content among their followers. This triggers the word of mouth publicity, which gives the initiated conversation a great exposure and impression.
Social Media Content Strategy
Social Content Strategy is easy to make but difficult to implement. Red Berries Social Media Marketing Agency Dubai takes a thoughtful way to execute the content as per the requirement of a brand.
This approach identifies the engaging writing created as per the audience's wants and desires. Next to it, the agency creates desirable platforms and publishes conversational content for effective customer engagement.
Social Media Marketing Company in KSA
Social Media Marketing helps your brand to interact with the audience in real-time as anyone can follow your company pages or profiles. This type of interaction cannot be found in any other media broadcasting channel. Social Media helps your brand to give an identity and a personality that can be defined by the creatives that are designed and the way captions are written. Our team helps to add value to your company goals by identifying your brand personality and increasing the engagement rate on social media channels.
This helps not only your brand to be more active on social media channels, but also increase revenue for your company as your audience will start purchasing from your brand if they had any positive interaction on the platform.
Before we proceed with creating campaign strategies for your brand, we understand and analyze what does your company does and what are its brand values. We also do a competitor's analysis take the current situation into account to not only improve the brand messages but also differentiate and give a competitive edge to it.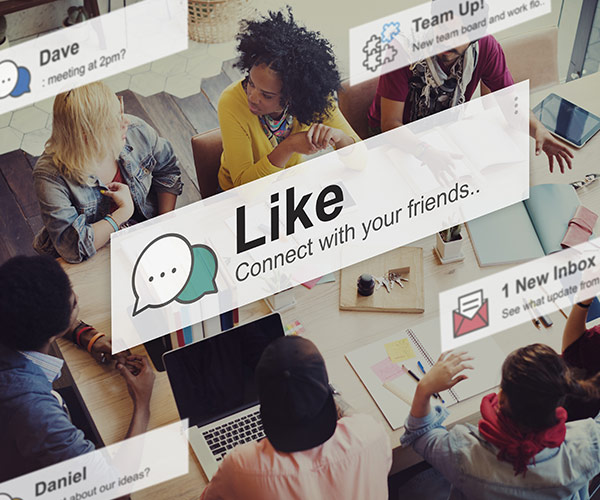 Social media marketing is a complex phenomenon marked by rapid evolution and frenetic pace of change:
Newer platforms keep emerging that have to be befriended
Usage patterns shift with updates to applications, sites
Growing technical prowess of devices opens up newer grounds for engagement
Demographic factors influence the adoption and prevalence of social media platforms
Internet is social. All shared action engaged conversations, and marketing happens here. Such is the influence of this medium that all the businesses – big or small are heading towards the social world to gain success in their social media campaigns. Want to get the shared edge for your business?
Red Berries is a Social media management and marketing agency in KSA that offers unparalleled consulting advice, rendering your organization with a powerful social presence that catalyzes your business growth:
In-depth understanding of different industries, markets, sectors, and their social media attributes owing to vast experience in this domain and a long list of satisfied clients to verify the same
Strong network with influencers across industries
Customized tools for ROI measurement in addition to existing established tracking tools- Tracking & Reporting solutions at your service
Extensive social media expertise ranging from conventional social media platforms (Facebook, Twitter, Pinterest, etc.) to even newer avenues of social media such as MMOs, virtual worlds, and so on- Creative
Campaigns team on board to ensure the success of every campaign
Specialized capabilities in social media crisis handling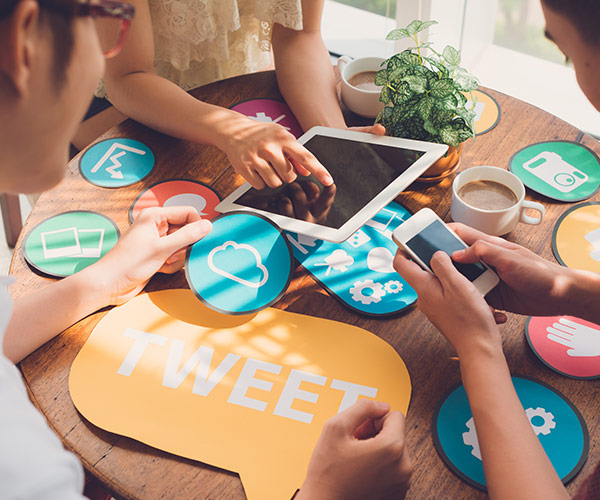 ---
Using social media marketing to help you grow your business in KSA.
By understanding your social media marketing needs and brand offerings, we help you grow your business and add value to your brand by reminding people about it. Remarketing existing customers also plays a huge role in social media advertising and marketing as people who may have visited your website in the past may make a decision to purchase once they see an ad again.
We work closely with your team to understand your brand's offering and implement tailor-made advertising strategies to grow your business. This helps us to get ideas on how to make your ad campaigns more creative to catch the attention of the audience and persuade them to make a purchase. With our industry expertise and result-driven advertising strategy, we help your brand stand out and differentiate it from your competitors. Red Berries Social Media Marketing team will research your brand as well as your competitors thoroughly and then go ahead with brand strategy development and the implementation.
RedBerries FactFile:
More than 45% of internet users look at social media before making a purchase! Create a successful social media game plan with RedberriesSocial Media Consultancy.
Lets Get Started your project
Fill the form and give us more information about your needs and wishes.
REQUEST QUOTE