What we can do for you is as follows:
Shopify
An E-commerce solution that is widely used. Shopify has approximately 1 million business customers in 175 countries. Shopify is best suited for small and medium-sized enterprises, as it comes pre-loaded with numerous features that make it easy to use. It's worth mentioning that Shopify's custom domains come in all shapes and sizes and that it has AI personalization and over 70 user-friendly template designs to choose from.
Magento
One of the most well-known open-source e-commerce platforms. When first published in 2009, Magento was designed for small and medium-sized enterprises with limited resources, such as workforce or time. Magento's dependability comes from its numerous capabilities, like global selling, mobile shopping optimization, immediate purchases, and video possibilities.
WooCommerce
When you think of e-commerce systems, WooCommerce is the first thing that springs to mind. Besides being open source, it's also a no-cost shopping cart extension. Over 30% of all online retailers utilize WooCommerce. Having a WordPress site is critical for small businesses with a limited budget. Due to the availability of third-party plugins and user-friendly themes, this system is incredibly adaptable. Features like shipping options, calculator, geolocation support, and mobile optimization are just a few of the many features available on this site.
Drupal
Assists your website with many tasks by providing an open-source and cost-free electronic platform. It contains adaptable features and can help tailor an e-commerce site to meet the specific needs of clients. Small businesses on a meager budget would benefit the most from this user-friendly and secure platform. Optimization, discounts, and coupons are just some of the options available.
OpenCart
Everything you need to run an online store in one place. You may add OpenCart to an existing website because it's free and open-source. You can personalize your website's look and feel with the aid of its numerous modules, plugins, and themes. As well as paid technical support, OpenCart offers reasonable assistance from registered members.
3dcart
This is a fantastic piece of software for budding entrepreneurs. It's pretty easy to use, thanks to all of its different features. Two-factor authentication and several anti-fraud mechanisms keep it safe, but it is also a scalable foundation on which you may construct your website.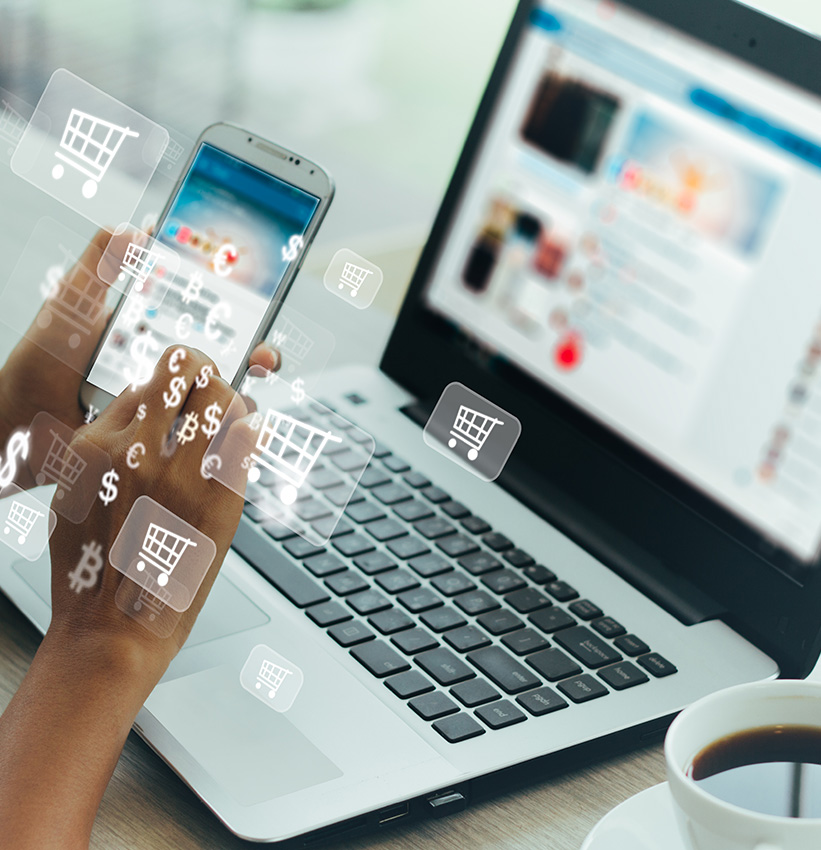 Before creating an e-commerce website, think about
Do thorough research on the industry in which you plan to operate. One of the most important things you should do before starting the e-commerce web development process is to complete a study and investigate the business industry into which you want to fit. You must be aware of the numerous loopholes and assess your intended audience. Investigate your target market's tastes, age, and other characteristics to help you create product categories, descriptions, payment gateways, product photos, and other crucial elements...
Make an effort to understand the wants and needs of the intended audience. Next, decide which of your potential clients is the most important. You need to know their demographics and buying habits, as well as their culture and geography. Create a questionnaire that will aid in the development of your e-commerce firm.
Create a content strategy based on your branding. You'll never be able to connect with customers if your branding and content strategy aren't sound. Visual imagery, emotional allusions, and wish lists have all contributed to the success of firms like Amazon. Please look at the elements that have contributed to their success, such as their logos, product descriptions, and customer reviews. In the same way, you must now examine these factors and start over.
Keep an eye on your e-commerce website development budget. While it's tempting to go overboard, you need to exercise extreme caution to stay within the allotted budget. Always keep your end goal in mind, start small, see what works first, and then invest if it works. It's easy to get enthused about something and wind up spending more.
Don't forget about the opposition: In business, it's all about being unique! Using relevant catchphrases in a browser search gives you a terrific opportunity to see how your rival is doing things. Observe which tools and features they use to promote their products. For example, do they use social media or e-commerce email marketing? What is the overall appearance and feel of their website? It would help if you also considered the technical aspects, such as the hosting tool, domain name, CMS, and any other add-ons used by them.
Create an MVP (minimum viable product): You must realize that the primary role of an e-commerce site is to facilitate the exchange of goods for currency. An e-commerce MVP, on the other hand, aims to evaluate the potential of a specific business to entice customers to acquire the goods and services that they supply. If you want to build a creative and inventive shopping platform with a high conversion rate, a great user experience, and the most outstanding products, you need the help of an MVP.
Teach your staff: Dedicated SDRs are essential if you want to boost sales and volume over time. To avoid investing in a project that will fail, make sure you have the right team in place before you launch the project. Your team, as well as yourself, may have productivity and efficiency issues. To avoid this, you should put money into a sales process and training for your personnel.
Come on, let's get this project started!
Please complete the form below to provide us with further information about your requirements and preferences.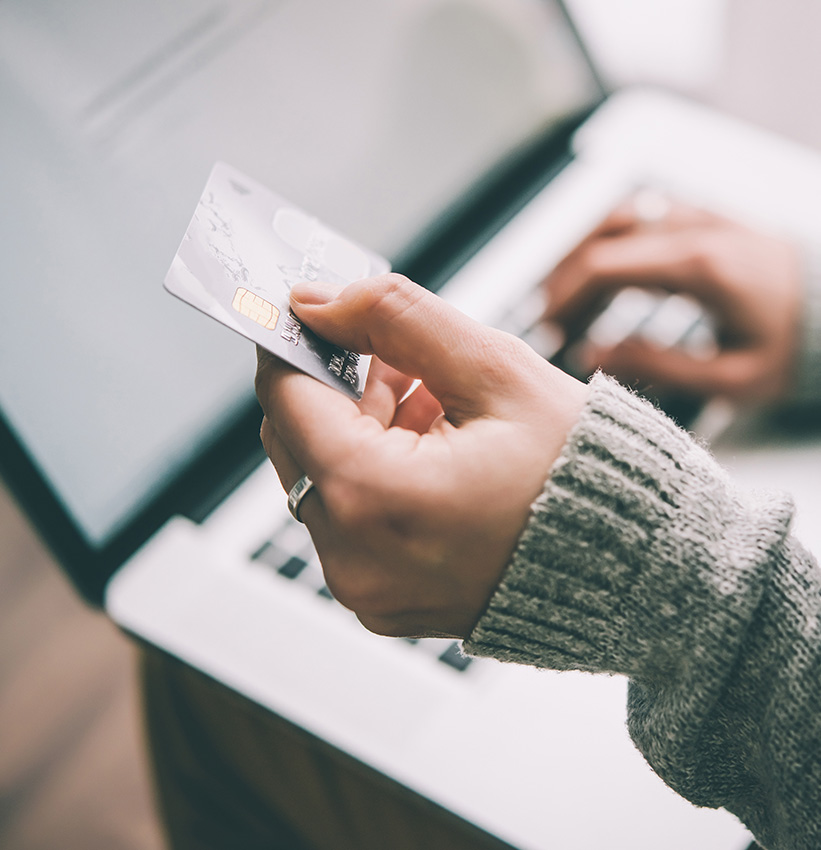 I want A QUOTE, PLEASE.
When it comes to red berries, what are the benefits?
We Bring People to You. We're Involved. We're in the business of making sales.
For some time now, we've offered eCommerce development services and develop products that increase sales. Our data-driven strategy differentiates us from the competition by considering psychographic variables of the target audience and adhering to UI, UX, and IDX trends. This approach has allowed us to increase the conversion rate of our solutions by up to 3 percent on average. More is needed, isn't there?
We've got a lot of knowledge under our belts.
Our services include customized ticketing systems, booking websites, subscription boxes, and affiliate marketing apps, to name a few.
We've got a track record of success behind us.
CWDSA-certified web designers, CIW eCommerce engineers, and CBAP-certified consultants — all in one.
We promise top-notch service.
As a result, we have complete faith in the superiority of the software we create. With the help of our testers, you'll avoid the potentially disastrous consequences of flaws and hackers.
What are the people who pay our bills?
Several cutting-edge businesses have benefited from our efficient coding services. Everything we do is centered on meeting the business needs of our customers. As a result, we've been able to establish long-term partnerships with well-known companies in numerous fields.
Are you up for a discussion?
To learn more about how we work or to discuss a potential project, please get in touch with us today. We look forward to hearing from you!
The e-commerce market is populated by a variety of firms in both the B2B and B2C segments. E-commerce has also contributed to the growth and success of C2C (consumer to consumer) by establishing an online market for previously owned products. Customers submit project needs and budgets online to solicit bids from vendors in the C2B market, which has also been overgrown in the e-commerce sector.
So, amid all the noise, how do you set yourself apart? Let Redberries eCommerce Website Development Kuwait develop a complete e-commerce strategy that gives your business lasting benefits for your target audience to hear you.
Goods and service cataloging
development of an online shopping cart
Streamlining the shipping process
Integration of a payment module (optional)
Data security and privacy on a network
management of a database
Analyses and insights of customers
the observance of legal obligations
When you work with Redberries eCommerce Website Development Company in Kuwait, we'll make your site the online expression of your customers' ideal shopping experience.
What Is Special About Our e-Commerce Website Design and Development Service?
When it comes to building and implementing an eCommerce web development, every firm has its own unique set of criteria. First and foremost, we have a clear understanding of your needs. Our tailor-made solutions not only meet your objectives but also assist your business to grow and thrive.
Since the digital world is constantly evolving, our staff can assist you in making necessary changes to your website. Our team has extensive e-commerce website development experience. To help your e-commerce business succeed, they take care of every little aspect, from website security to product information.
Investigate Potential New Business Ventures!
Start working on improving your website today and watch your business soar!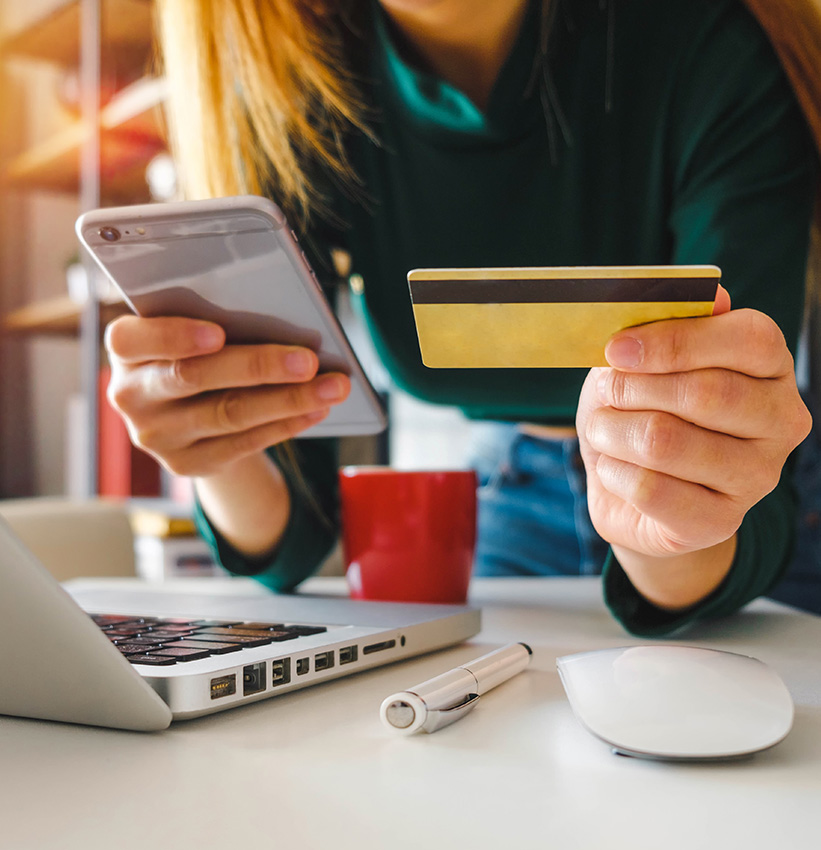 Content Management: We have a lot of experience in efficiently handling large amounts of content. Different web pages on the website can be updated and maintained by our team. This is only a tiny sample of the various content management jobs our team can handle.
It's critical to have a user-friendly online cart design for the most pleasing purchasing experience for customers. To provide your customers with an easy and pleasant browsing experience, our staff has previously evaluated and implemented best industry practices on several e-commerce website developments. Order modifications, product additions/removals from carts, and the addition of multiple items are just a few of the features we make available to both customers and businesses.
Our eCommerce website building company in Kuwait offers a wide range of payment methods to help your business increase sales and conversion. Payment alternatives including PayPal, MasterCard, Visa, and Cash on Delivery are integrated by our eCommerce website development Kuwait team to please your customers and let them choose their preferred payment method.
Technology has made it easier than ever before to commit online frauds and hacks. When it comes to website security, we at Red Berries don't cut corners on anything. Giving your website the highest possible level of protection is always our top goal. Personal information, such as credit card numbers, must be kept secure at all times.
Multiple levels of encryption fully supported SSL certificates and other security precautions are provided to keep your clients' personal information safe when using our services.
Feedback from Customers: A well-optimized eCommerce website will help your business expand while also generating good feedback from your customers. We know how important client reviews are, which is why we make them available to everyone who visits your e-commerce website to help you develop your business.
Consistent Design and Product Information: Your brand's reputation depends heavily on the accurate display of product information and pictures. Your color schemes, font styles, and product descriptions must be consistent and perfect for developing confidence with your potential buyers. This aids website visitors in gaining a general understanding of the products and their advantages.
Obtaining Support and Contact Information Is Easy With These Resources.
When a customer buys something from your e-commerce platform, a variety of problems can arise. Red Berries has a dedicated customer support team that listens carefully to customer complaints and takes action as soon as possible.
When you offer discounts and promotions to entice more people to make purchases, you increase the value of your e-commerce platform. Many clients can take advantage of savings with just a few mouse clicks by using promo codes and referral links.
Is There Anything Special About Our E-Commerce Website Development Solution?
Focus on content management efficiency as a career goal.
The online cart has a simple user interface.
Ensure that the e-commerce website accepts a variety of payment methods.
Multiple degrees of encryption and fully supported SSL certificates are available to you through this service.
Has a focus on good customer service. Specializes in this area.
Ensure you get good feedback from your customers.
An accurate representation of the product's data and an appealing image