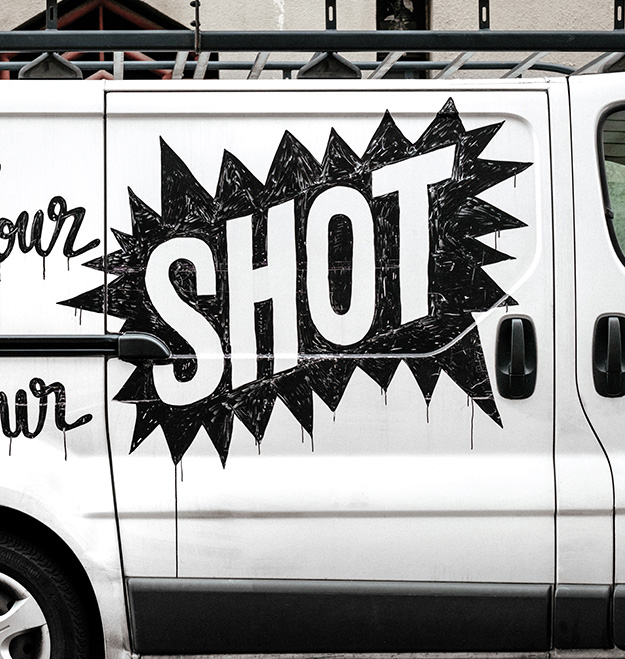 What is  Vehicle Graphics?
Also known as vehicle wraps, it is the marketing practice wherein you promote your company or organization by completely or partially covering your vehicle in signs. Earlier, they were painted on but in the 21st century, most companies prefer to use vinyl sheets known as decals. These decals last for approximately 3-7 years depending on the thickness and the quality.
Where is  Vehicle Graphics Used?
They are used on all sorts of automobiles and are often found on public transport, like buses and trams. They are commonly known as  Vehicle Wrapping, and this is very beneficial to companies. It serves as a mobile billboard or advertising, which can gain the company more clients or consumers. Companies often use this on their private vehicles too, for instance, cab organizations decorate their vehicles to spread the word.
Types of Vehicle Graphics we offer:
Truck graphics and wraps
Trailer graphics and wraps
Van and Car Wrapping
Bus and Coach advertising wraps
Taxi advertising wraps
Special vehicles
Technical Specs of Vehicle Graphics
Metric
Specs
Weight
Approx. 150 g/sqm
Thickness
With Adhesive: 110 microns
Without Adhesive: 90 microns
Details
Vinyl sheets are used on vehicles and automobiles to generate popularity for a company.
Uses
They are used in a diverse range of vehicles to serve as mobile advertisements. This promotes the company's name to a larger consumer base
Print Method
Varies by requirement, they come in typographic print, graphic print and vary in quality. This variation affects the lifespan
Estimated Lifespan
7 years with good maintenance, also depending on the thickness and quality
Common Sizes
Varies by the size of the vehicle
Shape Options
Varies by requirement
Polished Edges
–
Drilled Holes & Standoffs
–
Vehicle Graphics Project Management
This is an important part of the process. Redberries offers experienced and motivated managers who offer quality-controlled solutions for each challenge. Maintaining good communication with the client is a top priority to ensure their satisfaction. The client is offered many services that allow efficient management.
Vehicle Graphics Design & Engineering
Superior and tested materials are the only materials that are used. Advanced technology is utilized to ensure efficient engineering. The teams are well coordinated to provide the client with a unique end result. The budget is always established at the start to allow the client freedom of choice.
Vehicle Graphics Production
With over 10 years of experience, our signage production and fabrication team utilizes state-of-the-art facilities to produce consistent and lasting vehicle graphics.
Vehicle Graphics Installation
A survey is taken at first to get an idea of how the client visualizes their graphics. The team then uses this visual map to put together the graphics exactly how the client wanted them.
Vehicle Graphics Maintenance & Repair
Redberries understands the importance of regular maintenance checks of vehicle graphics. To ensure a longer lifespan of the graphics, we offer various affordable packages to the client.
Taking Care of Your Vehicle Graphics
Use a non-abrasive detergent to protect the graphic while cleaning it. Wash it regularly by spraying water till the dirt is completely washed off. Avoid using wax as it reduces the lifespan of the graphic. Tackle contaminants by soaking them in soapy water for a short while and then washing them off gently with hot water. Ensure that any fuel spillage is immediately cleaned to prevent the vinyl sheet from eroding.
Email us, we are sociable!
All queries are answered within 10 hours during work days and within 16 hours during holidays.