Functional Software Testing Services
The focus of functional testing is on how well the application serves its intended purpose for its intended audience.
In addition to the system's functionality, it also tests fundamental characteristics like usability, accessibility, and so on. Functional testing is conducted at various stages of the software development process to guarantee thorough examination of the functional domains of a software product, such as:
The Unit Testing | Testing the System | Integrated Testing | User Acceptance Testing
Why Must You Invest in Functional Software Testing Services?
Investing in functional software testing services provides several benefits for organizations. Here are some key reasons why it is important to allocate resources to functional testing:
Ensuring Software Quality:
Functional testing helps ensure that the software meets the specified functional requirements. By systematically testing each function or feature of the software, organizations can identify any deviations or defects that may affect its proper functioning. This ensures that the software performs as intended and delivers a high-quality user experience.
Validating User Expectations:
Functional testing validates that the software meets user expectations and requirements. By thoroughly testing the software against user stories, use cases, and functional specifications, organizations can confirm that the software behaves as users expect and fulfils their needs. This validation helps increase user satisfaction and fosters positive customer experiences.
Detecting Defects and Issues:
Functional testing plays a crucial role in identifying defects, bugs, or errors in the software. By executing test cases and comparing the actual results with the expected outcomes, testers can pinpoint areas where the software does not perform correctly. This enables developers to address the issues and improve the overall software quality before it is released to end-users.
Enhancing Software Reliability:
Functional testing helps enhance the reliability and stability of the software. By testing different scenarios, inputs, and edge cases, organizations can ensure that the software functions consistently and reliably under varying conditions. This reduces the risk of unexpected failures, crashes, or functional inconsistencies, leading to a more reliable software product.
Supporting Risk Management:
Functional testing supports effective risk management in software development. By validating the core functionalities and critical components of the software, organizations can mitigate risks associated with functional failures, data corruption, security vulnerabilities, and compliance issues. It helps ensure that the software performs as expected, minimizing potential business and operational risks.
Building Customer Trust:
Investing in functional testing demonstrates a commitment to delivering high-quality software products to customers. By thoroughly testing the software's functionality, organizations show their dedication to providing reliable and user-friendly solutions. This builds trust and credibility among customers, leading to customer loyalty, positive brand reputation, and potential business growth.
Compliance and Regulatory Requirements:
Functional testing helps ensure that the software complies with industry standards, regulations, and legal requirements. By validating the functionality related to security, privacy, data handling, and other compliance aspects, organizations can meet the necessary standards and avoid potential legal and financial repercussions.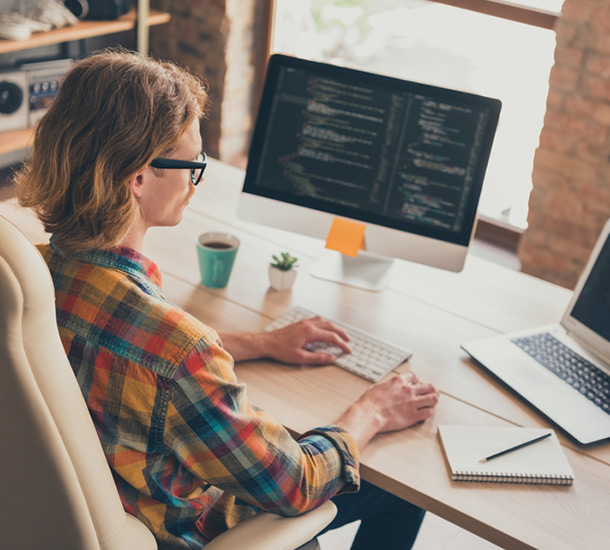 RedBerries and Its Functional Software Testing Expertise
RedBerries provides a wide variety of testing services for software and apps. Our functional testing solutions are tailored to each individual client's requirements thanks to the careful planning and execution of our test cases. Our QA specialists check the solution's security, its ease of installation, its APIs, and its performance in a variety of situations to ensure they all work as intended. Because of our teams' expertise, functional testing is a streamlined and error-free procedure. We use scientific and sensible methods to design all deliverables and develop an effective strategy.
Whether you need mobile, desktop, cloud, or web services testing, or any other kind of Quality Assurance service, our seasoned QA testing teams have you covered. For independent software developers and businesses, we guarantee application verification and validation with our efficient solutions and solid methodology. Our testing methodology is well-structured and builds on established best practices.
Without further ado, contact RedBerries' team to avail our functional software testing services.
Email us, we are sociable!
All queries are answered within 10 hours during work days and within 16 hours during holidays.