We at Red Berries, help your agencies' clients to reach out to mass audiences and customize email content that reflects their brand voice and makes the receiver take an action on it.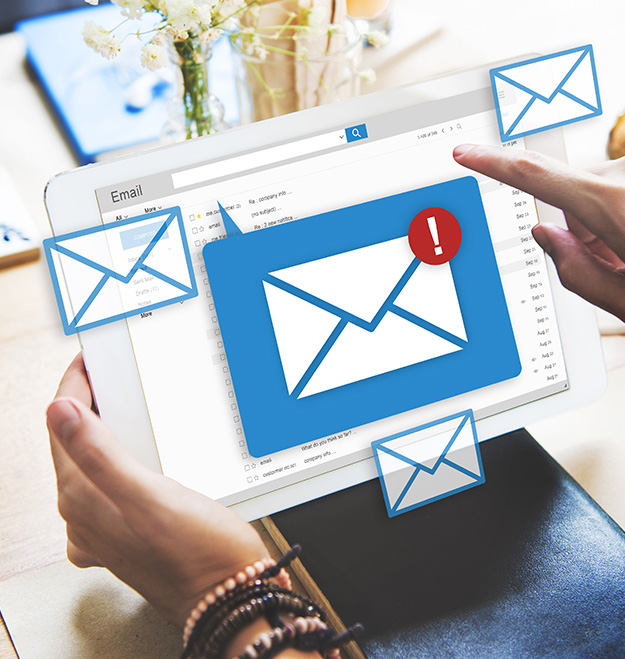 Process:
Current Situation:
The first step would be to understand your clients' goals & analyze how these goals are achievable through email marketing.
Planning & Strategy:
At this stage, we help your clients to plan technical aspects of email marketing such as target audience, email content and the frequency of them being sent. This all is decided and finalized at this stage.
We want to ensure that your clients' message is delivered to the right audience that they would like to interact with.
Creative Development:
Once the strategy is finalized, our team will start brainstorming on the content and the designs to ensure that your clients' corporate identity and other requirements are met.
Takeoff & Automation:
Once content and designs are approved by your clients', we launch the email campaign and keep track of the progress made. We consider Open Rates (OR) and Click Through Rate (CTR) as Key Performance Indicators (KPIs)
We will also find ways to automate the entire email process, if possible.
The automated email marketing techniques helps to retarget people who are already aware of your clients' brand and have either visited their website or haven't completed a form or left the website without checking out from the cart.
We ensure to follow best industry practices at all times, as it delivers effective results to help your clients' business grow.
Connect with us to discuss your clients' email marketing needs.
Email us, we are sociable!
All queries are answered within 10 hours during work days and within 16 hours during holidays.