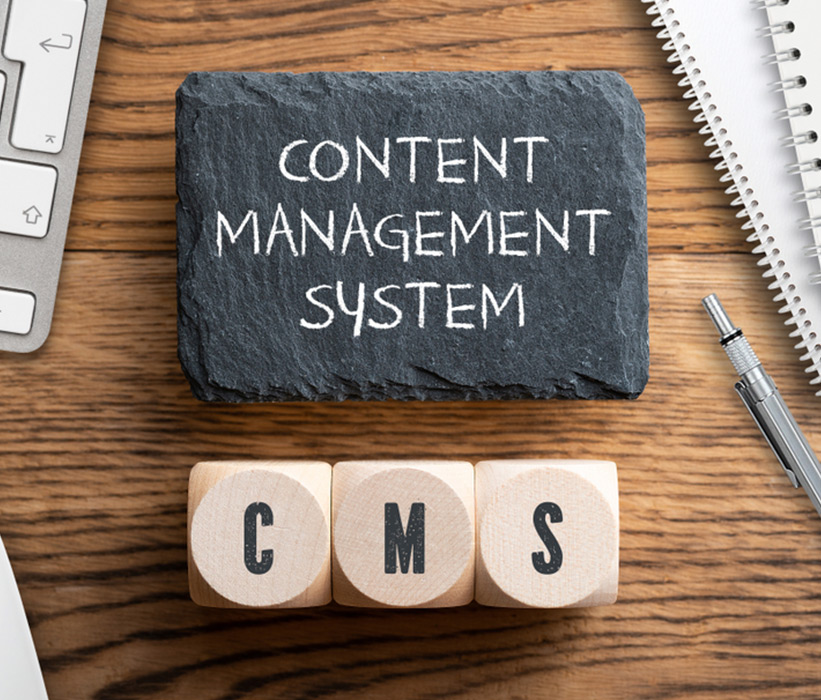 It helps you make changes without requiring any technical assistance or knowledge about websites.
CMS helps to offer not only flexibility but also since they are cloud-based, it can be accessed by multiple people from around the globe at the same time and edit the content simultaneously.
Although CMS has many benefits to offer, if not maintained properly, it can be unsuitable for your needs. Therefore, we at Red Berries, offer a customized approach to make sure to align your needs and help you maintain it. Once developed, we offer training to you on how to make frequent changes to it.
---
Some of the features of a CMS are:
Content Storage:
CMS stores the entire website content at one place including videos and images used for the website. This creates a virtual library of your website content which can be retrieved and backed up easily.
Ease of Use:
CMS does not require any technical expertise to make changes on the website. From uploading images to editing written content, it can be easily done by yourself and therefore does not require any IT support for making frequent updates.
Instant Publishing:
Content once edited, is updated instantly on the website and visible to its visitors. There is no delay in getting your latest updates out to the audience, quickly.
User Permissions:
CMS allows granting different levels of authority to different people who are working on updating the website. This helps from the project management perspective to help track of progress through the level of authority given to assigned to each person.