WEB DEVELOPMENT
Speed, usability, and functionality; our web development service maintains your website on its toes and top of its game - today and in the future. From a slick CMS to a responsive design for E-commerce, our web development firm uses its technical expertise and industry knowledge to help you attain your maximum web potential.
E-COMMERCE
Online retail sales increased by 10.7 percent between July 2012 and July 2013. It's past time to improve your internet sales. Discover how Redberries can help you minimize bounce rates, increase conversions, and optimize your E-commerce site with a simple CMS, excellent customer engagement, integrated stock management services, astute catalog management, and SEO-friendly development.
CMS
Are you frustrated with your clumsy, unintuitive CMS? It's time to say goodbye to dated design and limited functionality. We create CMS websites with extensive features and simple, easy-to-use admin panels. Allow yourself total control over your content if you want to reap the benefits of frequent, fresh updates on search engine results and client engagement.
Mobile Apps
We live in the information age, and mobile is a more significant business than ever. Don't miss out on this vital new money stream. Contact Redberries about mobile app development today to provide your visitors with additional flexibility, a superior user experience, and even greater accessibility. We specialize in iOS and Android mobile development.
WEB APPLICATIONS
Make a statement on the internet. Get creative with your website, and you'll gain a reputation for innovative design and industry-leading user experience. Building web applications that make your offering exciting and completely functioning is an excellent step towards true online success, and it is no longer the only method to grab attention. Tell us about your big ideas today, and we'll make them a reality.
INTEGRATION & WEB SERVICES
Seamless system integration eliminates human error, lowers operational expenses, boosts customer satisfaction, and simplifies the lives of online business owners. Find out how Redberries can help you whether you want to combine your site with specific data from social media sites or want to connect your E-commerce site to your order fulfillment system and accounting software.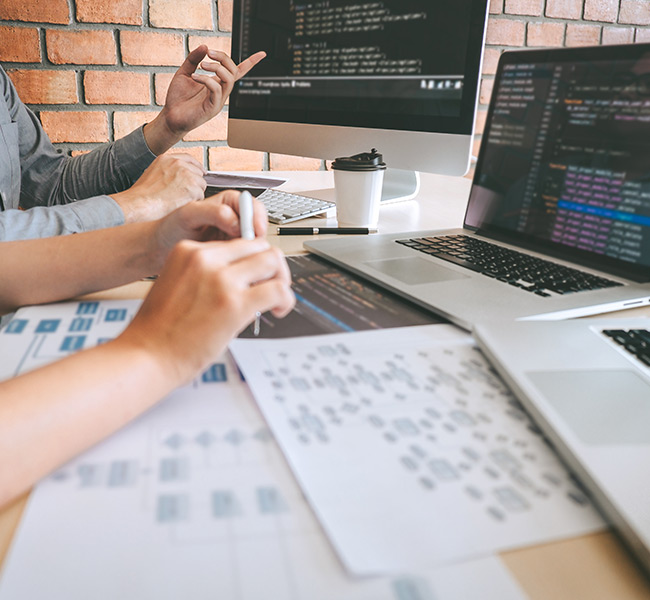 What is web application development?
A website is a must-have for any modern business to serve and communicate with its consumer base. To do this, we at Redberries make sure your business has a unique website available, providing your consumers with simple and easy service. New website development in Bahrain and enhancement or complete re-design of existing ones are available through our bespoke web development service. Developing mobile apps is another area in which we excel as a web design firm.
Frameworks
Websites are made up of two parts: the frontend, which is the part that the user sees, and the backend, which is the part that runs the website. Our developers are adept at working with various development frameworks depending on the project's unique requirements. Angular, React, Vue, js, JavaScript, and Angular JS are among the frameworks we use for frontend development. PHP, Java, or Ruby frameworks is used to build a robust backend. Our web development company's ability to use such a wide range of frameworks ensures that our customers receive the best possible outcome.
Applied methods
Because we work in a dynamic sector that is constantly changing, we must stay on top of the latest trends and technologies. We choose the best approach and design our product based on the needs of our clients. Creating a web application is a complicated process that necessitates close coordination among numerous team members who are each responsible for a different component of the project. Choosing the appropriate methodology is critical in custom web development because of this. The Redberries team is well-versed in Scrum, Kanban, and Prince2 and the Lean IT approach. To execute different directions, our project managers have the necessary credentials. Web application development services are made possible thanks to the wide range of techniques we employ.
Quality Assurance
Redberries with a Guarantee of Quality The Quality Assurance department tests the finished product to ensure that the specifications have been satisfied. Our security experts check that hackers cannot steal your clients' data for your customers to have confidence in your services. A close look at the user interface ensures that customers are provided with a company website that is as simple to use as feasible. Finally, our engineers fix any flaws that they find and verify that the interface works as intended. Our quality assurance professionals have become meticulous inspectors throughout their years of service with our web software company.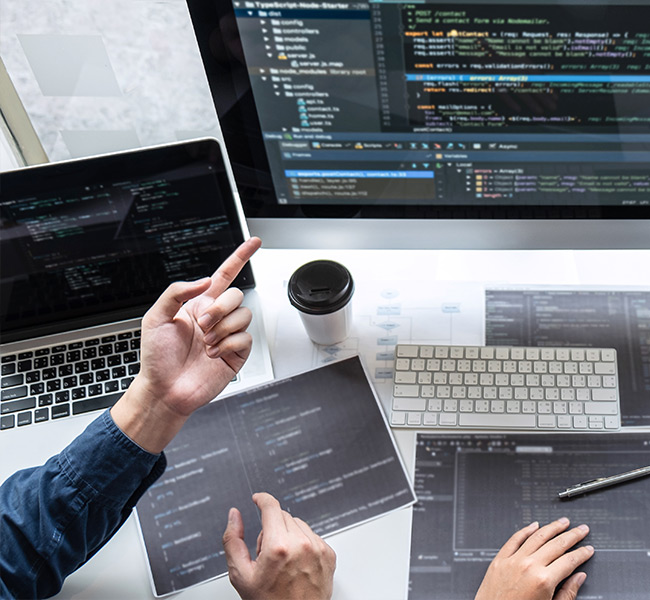 Why Redberries?
Our web application development company has been in business for 15 years, and we've seen the software industry change dramatically and become quite competitive. Redberries employs around 200 specialists who are constantly improving their knowledge in a wide range of subjects. Our team's wide range of services enables you to centralize and coordinate all your company's software services under one roof. Among the many benefits that Redberries provides are custom web development, mobile application development, search engine optimization, and user experience research. We've demonstrated our superior abilities by creating cutting-edge solutions for significant corporations and countless others, distinguishing ourselves from other web development firms in Bahrain.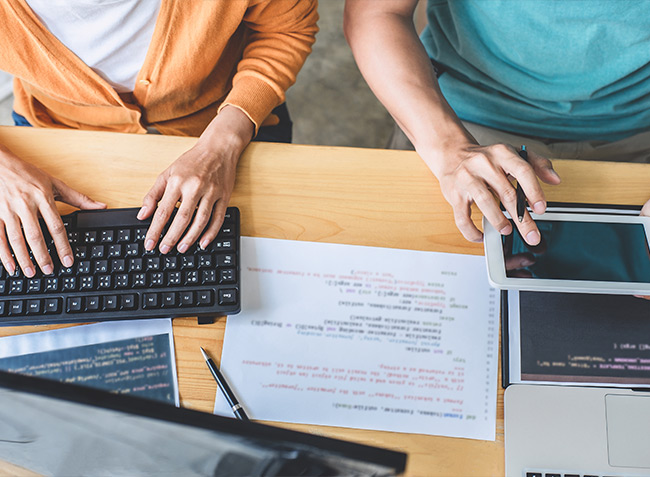 Begin your journey towards a competitive web solution
At Redberries, we prioritize the needs of our clients. The secret to our success, according to us, is to provide you with the most outstanding web application development services possible. Custom web development for your firm is possible because of the wide range of talents of our specialists. Web development for your startup and a complete website re-design are both services we provide here at Redberries. We sincerely hope that you will select us over the other web design firms available on the market. Get in touch with us as soon as possible so we can get started on building your company's new website.
Give us a buzz if your business needs a digital kick start!