We're a reputable WordPress website design firm focused on delivering results. Our WordPress website professionals set you up on the most user-friendly web platform available, so managing your website is a breeze. Redberries Marketing Agency's professional WordPress design and development services can help you create a high-converting site that is also search engine optimized.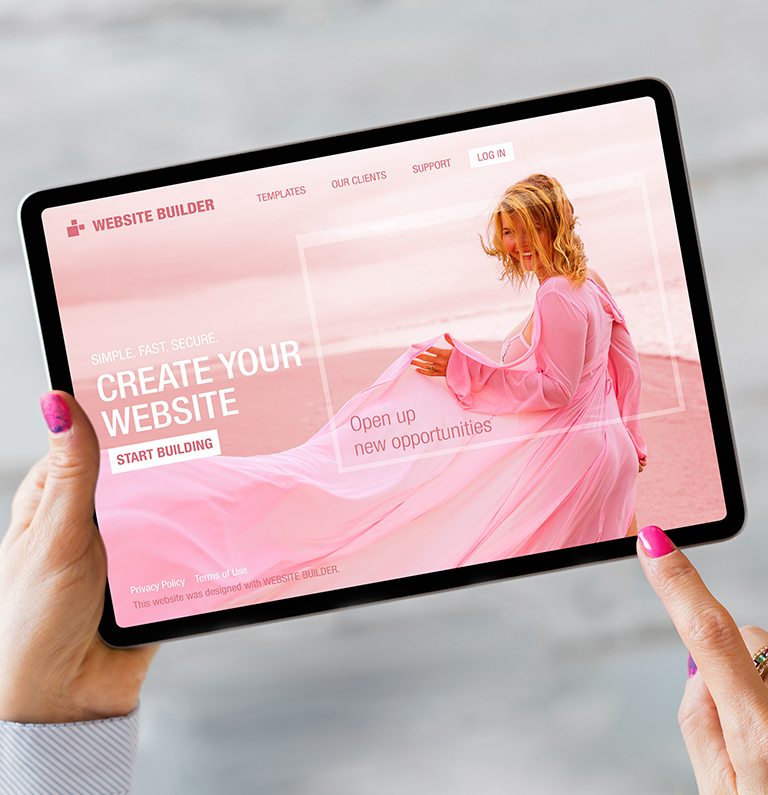 WordPress – What Is It?
Use the World's Most Popular Content Management System to Get Results
You likely made a Google search for "what is WordPress" after visiting a WordPress-powered website. A whopping 38% of the web is powered by WordPress, implying that 1 in 3 websites rely on its services. A quick Google search for "how to construct a WordPress website" reveals that this software is well-liked for ease of use and intuitiveness.
WordPress's founders had a vision of creating a digital environment where people could freely express their stories. The group made sure that the users could do the following:
You can use it for free.
WordPress code can be extended or modified in any way.
Commercial use of the code is allowed without paying a licensing fee.
In other words, what precisely is WordPress, and what does it get used for now?
When it comes to powering websites and blogs, WordPress is the CMS of choice.
Websites
Websites run by businesses
BlogsApplications
Portals with a lot of features
Whatever your mind can conjure up
Themes and plugins work together to create the appearance and feel of your WordPress website. Plugins, on the other hand, offer functionality, such as a contact form or SEO tools. While a WordPress web designer concentrates on the visual aspects of your website, a WordPress web developer works with the underlying code.
WordPress has limitless design and development options, but you'll need the help of an experienced WordPress design and development team to bring your ideas to life.
Why WordPress Website Design Is Right for Your Business to Become More Visible Online with a Search Engine-Friendly Site
The purpose of WordPress has been explained, but to fully appreciate its advantages, let's talk about how WordPress web design can benefit your business — and no, you don't have to be a WordPress designer or experienced WordPress developer to grasp this concept. WordPress web design can benefit any business, regardless of size or industry.
Your website must be found online before you can expect to see an increase in sales. If you want to attract new customers, your website's design must be appealing and provide all the details they need to know about your business. It has to be easy to use and deliver the most pleasing browsing experience possible for the user.
As seen by a WordPress specialist, everything your company's website should be is both possible and built using WordPress design services.
WordPress development is required for a high-performing website. The reason behind this is as follows:
WordPress Website Flexibility in Terms of Design
WordPress is a powerful open-source content management system (CMS) that can build almost any type of website. WordPress website design lets you show off your company's website, blog, or eCommerce store exactly how you want. Over 5,000 free WordPress themes demonstrate how a WordPress website should be designed, and a WordPress developer can create one just for you. They can be found on the web.
System for Managing Content Ease of Use
The administration of your website should not be complicated. A non-technical audience was in mind when the core development team created the WordPress platform. Anyone may feel like a WordPress site developer using the WordPress CMS because it's so user-friendly. It's as simple as login into your WordPress admin panel, making changes to your website's content, and refreshing the page to see the results.
Plugins for WordPress Websites with Lots of Power
Despite its reputation as a primary visual editor, WordPress web design has a great deal of power. Using plugins may enhance your website's appearance by adding custom forms, graphic sliders, and other attention-grabbing features. The 50,000+ free plugins make it easy to create a fully functional WordPress website.
WordPress Web Design That Is SEO-Friendly
WordPress is built to make SEO as simple as possible. This includes fantastic plugins like Yoast and Yoast SEO. You can construct a strong WordPress SEO foundation by including your keywords in your permalinks, adding metadata to all of your posts, and optimizing your photos with alt text. Furthermore, WordPress themes and plugins are well-known for delivering an exceptional user experience, which Google rewards with better search results.
Experts in WordPress will help your website operate better, attract more visitors, and produce more leads. Working with a WordPress website design business is faster and less expensive than starting from scratch and hand-coding your site from scratch.
The WordPress website design services provided by Redberries Marketing Agency are geared at improving the user experience (UX), which is fantastic for search engines but much better for conversions.
We'll show you how to create an engaging WordPress website that converts visitors into customers using our WordPress development services. Contact a WordPress professional immediately to discuss your needs.
WORDPRESS WEBSITE DESIGN PACKAGES OF HIGH QUALITY AT THE RIGHT PRICE
WordPress Website Design Packages at Affordable Prices Your Company Can Afford
You don't have to spend a fortune these days to create a great-looking website that will impress your consumers. Redberries offers some of the top WordPress Web Design Services available.
Our knowledgeable team recognizes that your website is the focal point of your digital marketing plan. We incorporate SEO best practices into our WordPress Design and Development Processes by utilizing the most recent and effective plugins. This implies that your website will be ranked higher in search engines, making it easier for customers to find you.
Our websites are also fully responsive, which means they look amazing on any desktop or mobile device.
WEB DESIGN PACKAGES FOR WORDPRESS
We presently have three WordPress Web Design Packages available.
If you require additional features or a more significant site, we will gladly provide you with a free price and work with you to design a custom plan.
Standard WordPress
• Professional Theme
• Up to 10 pages
• Three Animated Slides on the Frontpage
• Portfolio and Testimonial Pages
• Plugins for Contact/Feedback
• Plugins for Contact/Feedback
• Files and Database for SEO Plugins
• SSL Installation & Setup Backup
Premium WordPress
• 10–25 Page
• Professional Theme
• Five Animated Slides on the Frontpage
• Portfolio and Testimonial Pages
• 3 Forms of Contact/Feedback
• Plugins for security and caching
• Files and Database for SEO Plugins
• SSL Installation & Setup Backup
Enterprise WordPress
• 25+ Pages
• Professional Theme
• Eight Animated Slides on the Frontpage
• Portfolio and Testimonial Pages
• 4 Forms of Contact/Feedback
• Plugins for security and caching
• Files and Database for SEO Plugins
• SSL Installation & Setup Backup
Ready to Build your web design?
Give us a buzz if your business needs a digital kick start!