START-UP PACKAGE
AED 2,500 PER MONTH
This SEO plan is recommended for new businesses and websites functioning in small and low-competition markets. It is also good fit for projects that want to increase it presence on the web gradually.
The package best fits:
New websites under 12 months of ageCompanies who are just starting an internet business
Websites who have been penalized by "Google" with a search filter.
---
Team Allotted: SEO Analyst / Web Programmer/ Content Writer
Least Duration: 6 Months
BASIC PACKAGE
AED 4,500 PER MONTH
For new projects and websites who are looking forward to increase their SEO value in the long run or older websites who are ready to compete for the TOP 10 in their market. It is recommended when there is a low or medium competition on the market.
The package best fits:
Websites with different types of portfolios
Websites providing services.
Projects who are interest in specific positions within the TOP 10
---
Team Allotted: SEO Analyst / Web Programmer/ Content Writer
Least Duration: 6 Months
BUSINESS PACKAGE
AED 6,500 PER MONTH
This SEO package is recommended for businesses who are not only interested in the Top 10 but have a goal to dominate in their market.
The package best fits:
Small E-Commerce websites
Websites with a product catalogue
Businesses who care about their online reputation
Projects who are seeking the maximum out of every visitor
---
Team Allotted: SEO Analyst / Web Programmer/ Content Writer
Least Duration: 6 Months
PROFESSIONAL PACKAGE
AED 8,000 PER MONTH
The package best fits:
E-Shops who are measuring their conversions.
Websites with large product catalogues and categories
Websites with large amounts of media content
Businesses who care about their online reputation
Projects who are seeking the maximum out of every visitor
Team Allotted: SEO Analyst / Web Programmer/ Content Writer
---
Team Allotted: SEO Expert, SEO Analyst, Web Programmer, Content writer and Dedicated Data Entry Operator
Least Duration: 6 Months
| Packages | Startup | BASIC | BUSINESS | PRO |
| --- | --- | --- | --- | --- |
| Pricing | 2,500 | 4,500 | 6,500 | 8,000 |
What to expect when you partner with us
Fill out questionnaire

This is the first and potentially most important stage of the whole process. Understanding our client's business is the prerequisite for forming any successful SEO strategy.

In-depth SEO audit

We will run an SEO audit to reveal every issue on your website that can affect indexation, rankings, and user experience. With an extensive range of SEO tools, we'll identify and prioritize the elements of your website that will provide the most benefit.

SEO strategy development

We'll present our recommendations and set up key milestones.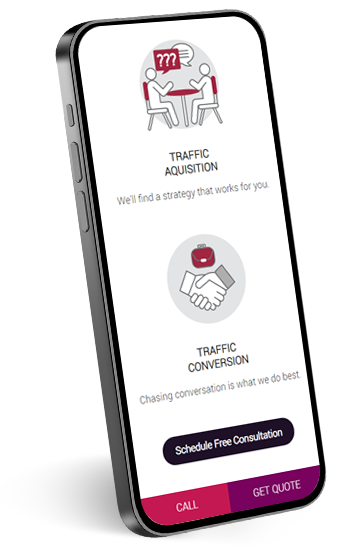 Signing a contract

A 12-month contract is to be signed. Our experts won't bill you for service, and then drop off the map. We value our client relationships. We'll always keep you in the loop, so you know exactly where your website stands as well as what steps we're taking to improve performance so that you can track the progress of your campaigns.

SEO implementation

We'll make sure that your website is in optimal condition to be picked up by search engines. From targeted keyword research, setting up Google Analytics, metadata descriptions, SEO audits, link building and the list gets longer.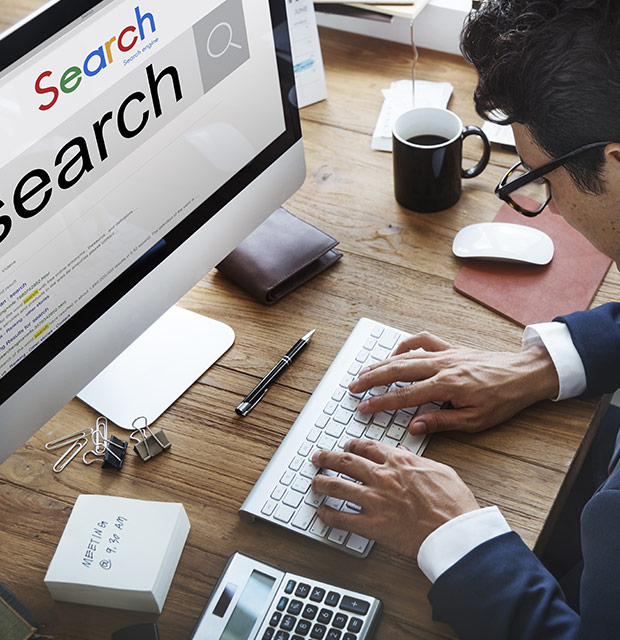 What we'll need from the client
Well-defined goals
We'll set clear goals, and make it easy to track progress and identify missed milestones. Our marketing consultants will work with you to define your marketing goals that are:
Specific (simple, sensible, significant)
Measurable (meaningful, motivating)
Achievable (agreed, attainable)
Relevant (reasonable, realistic and resourced, results-based)
Time bound (time/cost limited, timely)
Improvements to prioritize
Whether you need to boost your local SEO ranking, or you're targeting a nationwide audience, we'll make sure that the strategy we devise is perfectly crafted to suit your business.
Contact details of the person responsible for communication with us
Our expert will share what's working, where we can improve, and work together with your representative to ensure the strategy is moving in the right direction.
How do I start?
1. Write us an email about your company's processes, site purpose, and goals.
2. Choose an SEO package.
3. Get the most out of your organic search results.
*All prices are without the value-added tax
Google Analytics configuration
Google Analytics contains valuable data that your business can use to improve SEO performance – from keywords to your website's top referrals and so much more. We'll integrate Google Analytics and conduct proper configuration.
Setting up Google Search Console
Google Search Console helps to monitor, maintain, and troubleshoot your site's presence in search results. GSC reports that Google can crawl your website, indexing problems, spam, or other issues.
Setting up conversion tracking for your website
Conversion tracking lets you measure how many leads, sales, downloads, email sign-ups, and other key actions for your business you are generating. Unless you've got conversion tracking installed, you won't be able to see how many clicks are resulting in sales.
Keyword research
Our team will perform an in-depth analysis of search terms to understand the language your customers use when searching for your products/services. Keywords will be grouped by intent and provided to a client for consideration.
Informational keywords are terms searchers use when trying to find advice, knowledge, and answers to their questions.
Navigational keywords are terms searchers use to find a specific website or piece of information.
Transactional keywords are terms searchers use when they are ready to buy.
Content is a powerful tool for lead generation, especially when you implement strategies for attracting and nurturing leads at each phase of the purchasing funnel. We'll analyze, compare, and prioritize the best keywords that your business should rank for.
SEO audit
Search engines are driven by complex algorithms that reward user-friendly, quality websites. Using an extensive range of SEO tools, we'll identify and prioritize the elements of your website that will provide the most benefit.
We'll determine things which may hurt your website, including low-quality links, duplicate content, and keywords stuffing. After the website audit, we'll customize a SEO plan and tasks.
Our experts want the best for our clients long-term and believe in being accountable throughout the entire SEO process – from SEO audit to all project tasks. We're fully transparent in our reporting, offering regular updates for keyword performance, user behavior, rankings, and website performance.
On-page optimization
We'll optimize web page content for search engines and users. There are multiple elements that you can control to make it easy for the search engines to understand what it is all about, including:
URL
Title tag
Meta description
Heading tags
Alt tags
Keywords
Content
Internal linking
Images
Speed
Accessibility
Mobile friendliness
Just like building a house, you want to set the foundation first before building the rest of the house. What you rank for is largely determined by on-page factors.
HTML code optimization
HTML stands for Hypertext Markup Language, it is a standardized code for tagging text files to format font, color, graphic, and hyperlinks to create webpages. HTML code optimization improves website loading speed.
Every kilobyte counts when it comes to mobile devices. Ways we'll improve HTML performance include:
Minimize the use of HTML comments
Remove commented out code
Use tabs instead of spaces to indent code
Minimize indenting
Remove duplicate spaces and line breaks
We'll make all the necessary changes in-house.
Content optimization
We've all heard it - when it comes to SEO, content is king. Without rich content, you will find it difficult to drive traffic to your website. Whether or not a website gets to top ranking positions depends on how unique its content is and how much added value it provides.
We'll identify sources of duplicate content and rectify the errors. Also, we'll check your website for keyword cannibalization issues.
Website speed optimization
Lightning-fast page load speed amplifies visitor engagement, retention, and boosts sales. Also, Google has made website speed an actual ranking factor.
Visitors abandon the website if it takes more than 2 seconds to load. Users want to find answers to their questions quickly and data shows that people really care about how quickly their pages load. Website speed is one of the major contributing factors to high bounce rates, which is why you should be proactive in eliminating these common issues that can create a drag on your site, including:
Heavy CSS and JavaScript use
Bad server/hosting
Poor coding standards
Too many widgets and plugins
Hotlinking
Large images
Our experts will use the most powerful tools to test the speed of your website, evaluate the current issues, and make improvements.
Off-page optimization
Off-page optimization is crucial in establishing brand credibility and increasing online exposure. It entails building relationships with other websites through the creation of attractive content and reaching out to the people who run the websites.
Step 1: We'll start with a backlink profile audit – analyze your current links and evaluate how good they are for your site.
Step 2: The next step will be backlink intersect.
Step 3: We'll leverage link building and influencer marketing to generate qualified links and positive ratings.
We value honesty and integrity in everything we do and never jeopardize your business in any way. We use white hat SEO to drive results without spamming or gaming the system that can lead to possible Google penalties.
Our clients have access to all the data related to their site 24/7. Also, you will be able to see:
every source your competitor has a link from,
the graphs on how your competitors grew their link profiles.
Lets Get Started your project
Fill the form and give us more information about your needs and wishes.
REQUEST QUOTE