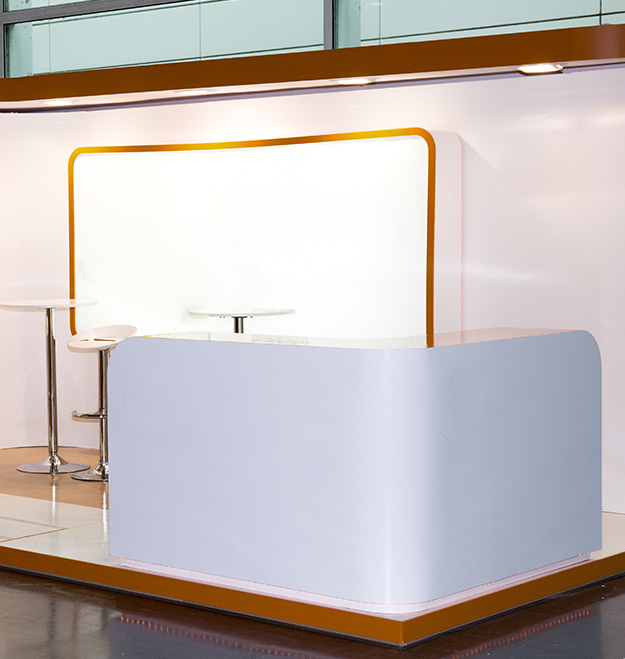 What do we do?
Our experience tells us that exhibition stand designs are an explicit way to show off your brand. They are attractive and can be of many types. That is why all we want from you is to understand the aim of your exhibition. And we will help you choose an appropriate exhibition stand design from our collection. You can even customize the stand designs with your innovative ideas. Our team at Redberries are experts in building custom-made stands and also craft every stand to our client's requirements and specifications. Our team possesses extensive knowledge in this field and we aim to turn all your ideas into realities. Through our exhibition stand designs, we give you an opportunity to show your brand's motto and to make it successful.
Why us?
Our mission through the years has been to provide unique and superior quality exhibition stands to our clients. By working in sync with our clients, at Redberries, we give them cost-effective, sustainable, and top-quality exhibition stands.
Our Services
Modular exhibition stands: It is very hassle-free to install a modular exhibition stand design. Modular stand designs are very popular and are very attractive. It consists of shelves, LCD monitors, literature racks for reading materials, and many other accessories. It is a creative way to display your brand. You can configure the exhibition stand designs any time making them re-usable into any shape and any design.
Custom exhibition stands: Custom exhibition stand designs are always a creative field for you. Here you can customize the designs on your own creative innovations. These are for one time use. But they are portable and come in various colors, contours, and lighting. The custom designs always become unique with a collaboration of ideas in an allotted space which makes your brand look more attractive.
Portable exhibition stands: They are very convenient to handle portable exhibition stand designs. These can be transported easily as the accessories are very lightweight. The portable exhibition stands include pop-ups, table-top displays, and banner stalls. Graphics and lighting are the key features of portable stands. But, it is an easy way to attract customers and utilize space aptly.
Exhibition space designs: It is very important that you get a minimum space required for your exhibition to carry out. Space designs are an interesting way to attract eyeballs. We, at Redberries, make your space as unique by creating an impressive space design and promote your brand in a smarter way. They are usually conceptualized. They aim to portray the key message of your brand.
Exhibition stand manufacturer: Redberries have the best manpower to manufacture the best quality exhibition stands. Be it a small, medium or large space one, we make an adequate space design to make your brand look unique. Whenever it is about exhibition stands, be it modular or portable, Redberries is the talk of the show.
Exhibition stand contractor: Redberries always offers to be the best stand contractor. We try our best to work efficiently to promote your brand. From stand designing to graphics printing, we make it a complete art exhibition for you to let others know your brand and its key message.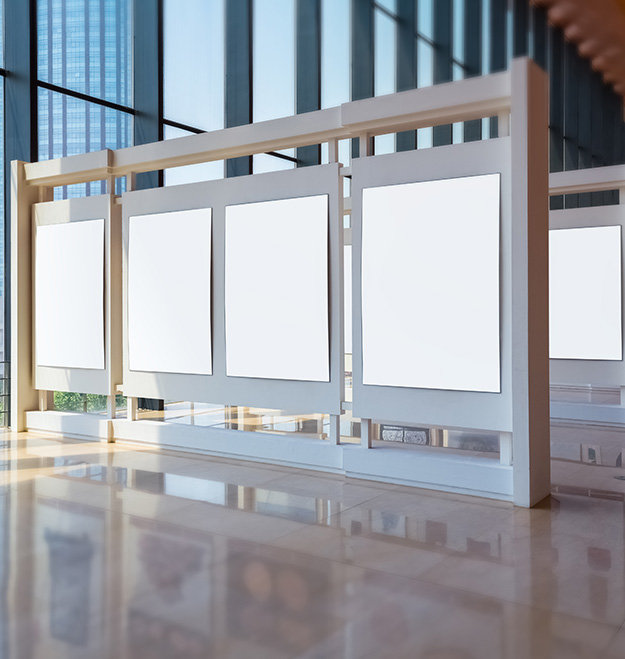 Let's Partner Up With Your Next Stand
Our exhibition stands are made to suit all your requirements and standards. So, if you need exhibition stand designs, contact us as we serve you the best. We keep in mind your unique and innovative ideas that speak through our work. Our mission remains to deliver high-quality products with style and sophistication by using the little space available to promote your brand. We assure you that we won't be only your supplier but, your partner as well!
Email us, we are sociable!
All queries are answered within 10 hours during work days and within 16 hours during holidays.