71% of shoppers believe they will get a better deal online rather than in stores, which makes the importance of e-commerce clear. There are increasing e-commerce sites on the internet and gaining sufficient traffic or keeping the flow of consistency is a tough task. It is difficult but not impossible; optimizing your e-commerce site can help to a great extent. E-commerce optimization is an essential aspect that is not acknowledged as it's a time-consuming activity. Often recognition of how it can help boost your traffic, which will contribute in increasing sales, is not considered. There are misconceptions of not being able to be like the top brands and surpassing them is treated like an urban myth. It's just as a method where you optimize your site according to the user's demands. If your website reaches that standard, you will be on the top.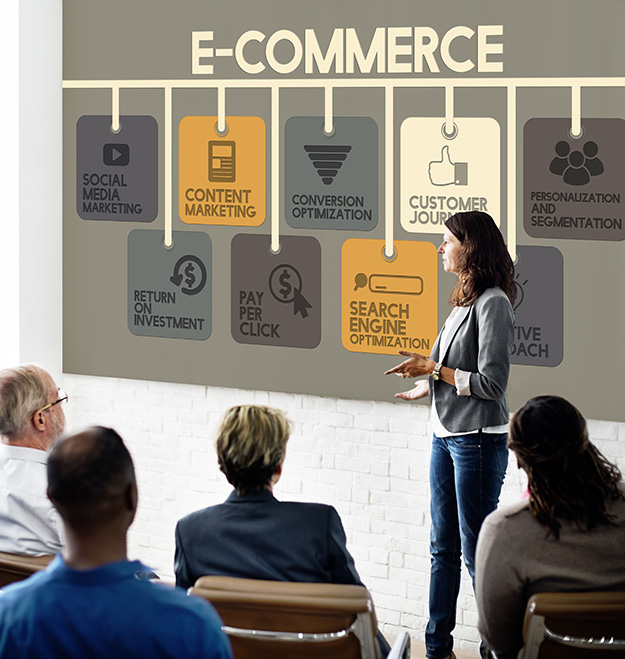 Following are the basic steps recommended by RedberriesDigital Marketing, Riyad, KSA to optimize your site effectively:
Find out what people are browsing on your site
Optimize according to those searches
Give the information user wants and should know
Don't just tell them about the product, show it to them (pictures speak a thousand words)
Make it eye-catching (it takes only 30 seconds for a human mind to like and dislike, make sure you make a lasting impression)
It might appear to be easy but it isn't. It requires careful consideration of usage of broad keywords, specification of products you offer, and much more.
Redberries Digital Marketing Riyad, KSA is more than ready to help you out with this process and increase traffic on your site.
Redberries FactFile:
In 2012, ecommerce sales topped $1 trillion for the first time in history. Imagine the scope of it with optimization in future!
Email us, we are sociable!
All queries are answered within 10 hours during work days and within 16 hours during holidays.