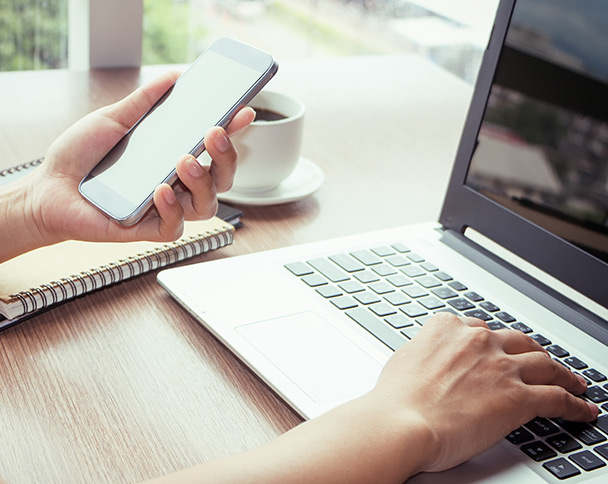 "Okay Google, what's the best restaurant in town?"
"Hey Siri, What is the best way to attract large traffic, have high conversions, make sales and ensure audience outreach and brand building?
Siri – Contact RedBerries Search Engine Advertising Agency in Dubai. Calling in three, two, one…"The last conversation may have been fictional but it is known to many, mobile search or Search Marketing has taken over the internet. Mobile handheld devices such as smartphones have transformed Search Marketing due to their mobility and ease. Google, the search giant has recognized this and hence customized its search results and search advertisements to reflect this new need.
One of the major conveniences of mobile search is the 'Click to call' feature through which the customer connects with the advertiser directly, leading to a higher probability of conversion. Also, there are app-based searches that have further diversified the mobile search market, hence increasing its complexity and outreach at the same time. This also breaks Google as the sole provider of these services which has led to lowering of costs and better services and output.
Discover Paid Search Marketing Services
The implementation of a paid search services could entail a variety of smaller and specific services and offerings and with red Berries, we are more than happy to offer the exact services that you seek for your business to flourish online. End-to-end services for Paid Search Marketing which are inclusive of strategy development, optimization, setup, and full Search Engine Marketing and Management are provided here.
We would help you in Mobile search advertising through:
Remodeling the advertisements to suit the Mobile search features of Click to call, Maps and others.
Creating tags and data which attract the most relevant customers and traffic which has higher probability of conversion.
Customizing the campaign in a way which suits all kind of smartphones and search engines.
Keeping the campaign up-to-date with technological and other changes in the Mobile Search advertising world.
80% of Internet users use smartphones to search the Web. – www.marketingland.com
Mobile ad spend will top $100 billion worldwide by 2016. – eMarketer
89% of smartphone users notice mobile ads and 66% visit a business online or in-store after a local search. – CMOCouncil.org
Consumer spending on mobile to top £53 billion by 2024. – Econsultancy.com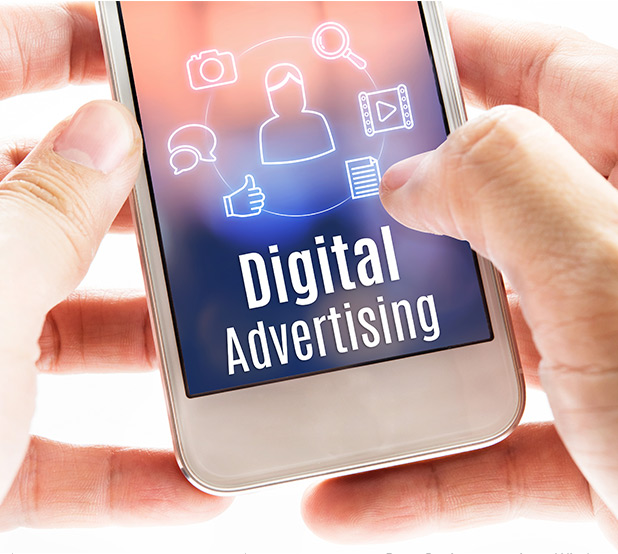 Mobile search is an inevitable aspect of any millennial's life. Not only the life revolves around searching on this small device, but it rules many decisions. Just like an invisible power in hand, this mobile search lets any user find out anything that clicks in the mind any moment. This is a potent scenario that calls for Search Engine Advertising to reach the customers in need.
'Partnering during a moment in need is a marketer's moment indeed.' Modern marketers understand this phenomenon quite well and are ready to help the customer by turning up the right time, particularly during a mobile search.
Mobile Search Engine Optimization is one such way that comes with a probability of customer's tap of approval. Available organically, this may or may not interest a customer. But, the second way out truly offers brands and companies a dynamic opportunity to tap the hidden markets through mobile search ads. Present at the time of initiated search, these ads occupy a strategic place on the mobile screen, where it becomes almost impossible for a user to ignore. In minimum words and clutter-free format, the ads convey exactly what the marketer wishes to convey on search mobile engine.
According to CMOCouncil.org, 89% of smartphone users notice ads on mobile devices. Effective mobile advertising campaigns are the reasons why such ads get immediate user attention. Practical ad content with enticing call-to-action can be one such reason why these ads, instead of coming across as a disruption, facilitate faster conversions, sales or registrations.
The rising scope of mobile search marketing is evident in the dynamic country of UAE as well. With the power of smartphones, the customers initiate new mobile search on a faster basis and take a decision faster as well.
Another phenomena powered by search mobile engine is its ripe benefits to local search. Location-based mobile marketing is undoubtedly the greatest benefit of mobile search advertising. Call it the utility of GPS settings on a smartphone or the customer's motivations of finding nearby stores; local search marketing has received a big boost due to this technology.CMOCouncil's statistic shows that 66% of customers visit a business online or in-store after a local search. With localized ads for mobile, marketers can target the customers through Location-Based Data.
If a marketer has to target the customers around Sheikh Zayed Road, Dubai, he can easily do so through seamless mobile marketing campaigns.
But here's the catch. To leverage maximum benefits of mobile ad network, brand marketers must make their websites mobile friendly. The idea is to give a user seamless experience on a smartphone and accompany him on to a journey of conversion, rather than hindering him on the go. Not only will it utilise each dirham spent on ads for mobile and improve mobile ads revenue as well.
To make the most of this amazing platform, marketers like you need a trusted digital agency in UAE. Red Berries Digital can be the partner you through innovative mobile search advertising campaigns. Our agency is Google Partners that gives us an upper hand over competitors. Also, it gives us a great responsibility to value such collaboration and work for the benefit of the clients in UAE.
In each mobile Search Engine Advertising campaign, we try to add value based on analytics data and make them effective in our own ways and means. Our motivations are to help the clients make way for their success story over mobile media. You can also build a success-story through mobile marketing engagement with us. Just fill in your details in the form below and our digital marketing experts will surely take you on to a prospective world of mobile marketing.
Redberries FactFile:
Redberries FactFile: 93% of people who use mobile to research for a product/service, go on to complete a purchase of the same.
By 2018, half of the world's population will have a smartphone.
Email us, we are sociable!
All queries are answered within 10 hours during work days and within 16 hours during holidays.