Display advertising allows you to reach your target audience more precisely and cost-effectively than traditional advertising channels such as print or television. Furthermore, when employing online display advertising, you can more closely analyze consumer response and interaction with your brand than traditional advertising tactics.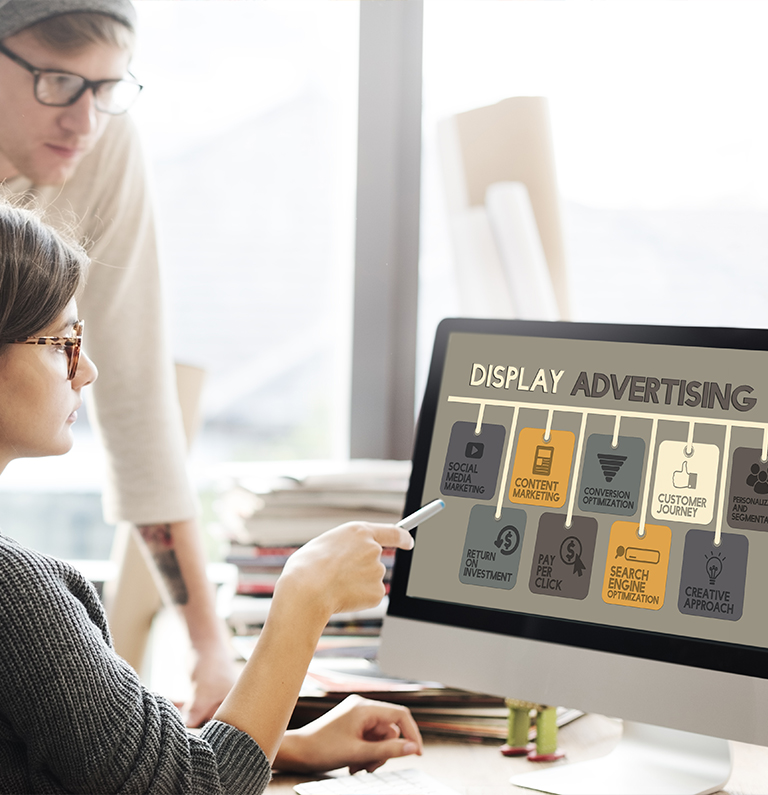 What exactly is display advertising?
Display advertising is a sort of pay-per-click (PPC) advertising in which adverts show on third-party websites next to material relevant to your product or of interest to your target audience. Advertisements might take the shape of banners, text, graphics, or video.
The potential audience reach is enormous. The variety of targeting options available allows for creating tailored campaigns in which ads appear to an exact, highly relevant population.
Contextual - focuses on sites with specific keywords in the content.
Placement focuses on particular websites or pages.
In-market audience and interest categories — consumers are targeted based on their most recent search and online browsing habits.
Topics and demographics — Google targets audiences based on information gathered from its users.
Mobile apps - focuses on apps that allow advertisements.
Remarketing - encourages users who have previously interacted with your website to return.
See our section on Social Media Advertising for more information.
Users can be targeted at various phases of the purchasing cycle, placing them at the top or bottom of your conversion funnel.
Your display campaigns will reach the users you are interested in and who you know will be interested in you if you use Click Consult. For example, you know your consumers are young men between the ages of 25 and 34 with no children who are automobile fanatics with a preference for performance and luxury vehicles and enjoy cooking and listening to jazz.
We would take all of that valuable customer data with programmatic display and turn it into a highly targeted display advertising plan. Furthermore, by selecting us as your display advertising agency, you will be in good hands, as we can assist you in reaching and connecting with your audience at any time of day, on any device, and on pages that your customers find attractive.
How do we do it?
We start by establishing your objectives, then develop a strategy centered on meeting campaign goals and KPIs. Our Google-certified PPC team will then get to work on bringing your campaign to life by utilizing the best practices approaches we've created and improved over the previous decade.
Give us a buzz if your business needs a digital kick start!