WHO ARE WE?
Red Berries is a truly modern digital agency. Formed by professionals who have more than a decade of experience in digital arena, Red Berries is one of the most dynamic agencies in UAE who can cater to all aspects of digital marketing and communication.
Built on a sense of purpose and passion.
A hub of ideas, emotions and experiences.
Inspiring generations and creating content that captivates, enthralls and educates to a global community.
Working by the side of our clients, share holders and team members.
Utmost transparency and straight forward approach
OUR SERVICES
We energize brands through non-traditional advertising, web, social media and email marketing and renew them with the unique interactive target based communication.
PPC MANAGEMENT
At Red Berries Digital we specialise in a variety of online marketing services, including paid advertising, mobile advertising, display advertising, Video Advertising, social media marketing and many more.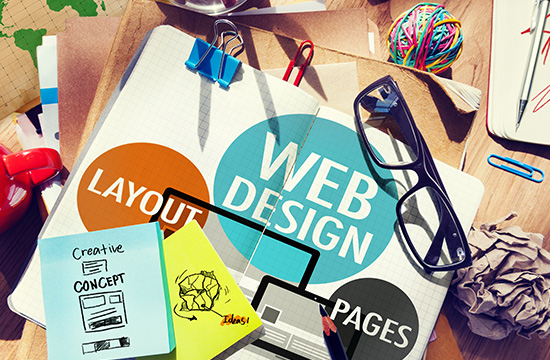 WEBSITE DEVELOPMENT
With the world going digital, it's a sin to be in the Business world without a website. Proudly called your 'Owned Digital Asset', it is a go-to zone that offers any customer a comprehensive view of your business.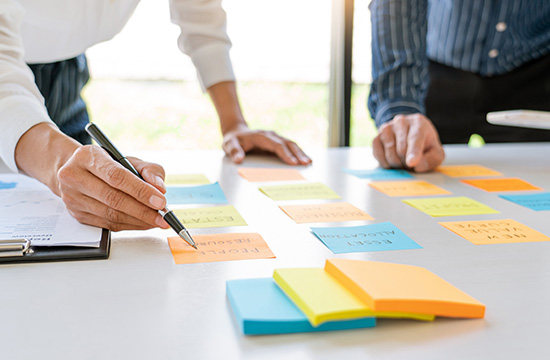 DIGITAL STRATEGY
If ruling the Digital turf is what you think, then all you need is a Digital Strategy. Touted as a roadmap to set digital growth and evaluate the Return on Investment, it is a must followed exercise to ensure campaign's success on digital.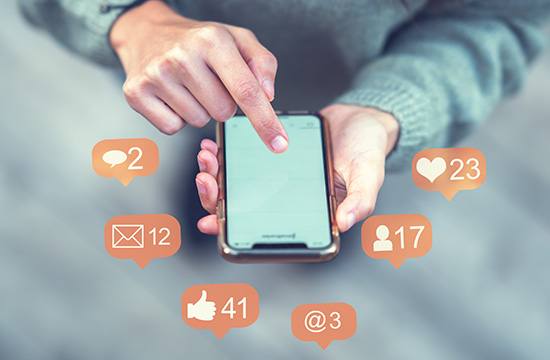 SOCIAL MEDIA SERVICES
Social media is the nerve-center of any business. Customers, interested in your business go beyond Google to check if the brand has got the voice or offering the solutions they are looking out for.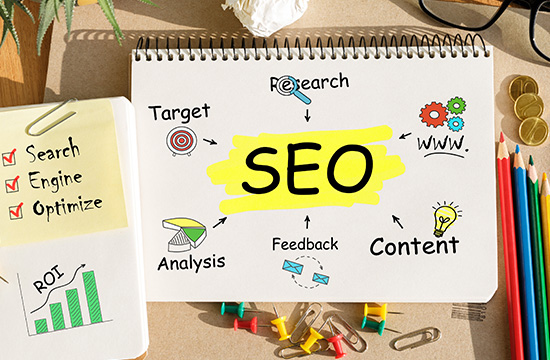 SEO
Search Engine Optimization helps your business to grow its visibility through ranking your website on top on the search engine platforms such as Google, Bing, etc. Our team can help you to optimize your websites.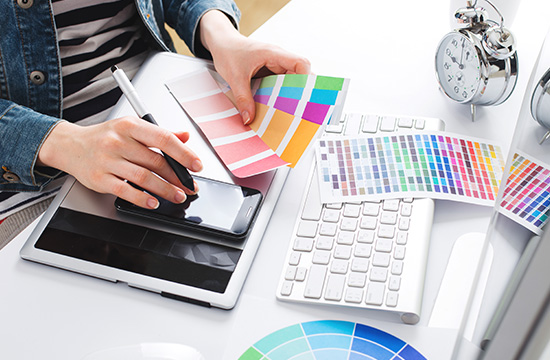 GRAPHIC DESIGN
Redberries offers a good variety of services such as graphic design, branding, web design, marketing, and printing.
Digital Marketing Dubai - Frequently Asked Questions
What are the current Digital Marketing Trends for 2020?
The reality of modern digital marketing is very straightforward that it is to identify a particular group of people and target them by being both conversational and personalized. Not many years ago, Data-driven and Programmatic Marketing using Artificial Intelligence were known as promising and daring concepts that bordered on the ridiculous or difficult to achieve. But in current situation, it is considered as one of the most favorable digital marketing techniques for 2020. There are also several other approaches such as Social Media Marketing, Content Marketing, Search Engine Marketing, Micro-moments Marketing, Voice and Visual Search Engine Optimization, Chatbots, Omni-channel Marketing, Personalized Marketing, Influencer Marketing and Video Marketing that remain on the top priority list for majority of the online business owners in 2020.
What can be considered as an example of Digital Marketing?
The Digital Marketing idea is fairly simple. It focusses on helping brands and businesses in promotion through several digital technologies such as the email, social media, SMS, etc. All marketing strategies involves creating particular goals which are based from target audience surveys and existing market data and then choosing a desirable marketing channel or platform. For example, let's say a brand wants to advertise its products online. This is possible through Social Media Marketing or through several social media platforms such as Facebook, Instagram, or Twitter. The whole promotion process would involve setting up a marketing campaign that focusses on the product and brand awareness.
What role does digital marketing play for a brand?
Digital Marketing is currently the most preferred marketing technique because we live in a tech savvy environment and almost every aspect of business is online based in some form or the other. In order to stay competitive from others, setting up just the website and social profile is not enough as it requires strong online presence and so Digital Marketing helps to establish it. It supports companies in expanding their online presence, carry out market research based on target audience and then incorporates all the data and adjust the company's online profile accordingly. To sum up, digital marketing will help organizations to generate new sales, leads and most importantly bring online traffic.
Is Digital Marketing the way forward?
Yes, Digital Marketing is the way forward in the field of marketing. About 99% of the population relies on the internet for official jobs, domestics tasks or normal day to day activities and digital marketing is completely online based and requires internet. From viral marketing strategies to other data requirements, digital marketing has always evolved and adapted according to the marketing requirements of online organizations and brands. Digital Marketing is becoming very popular and is evolving faster thanks to the improved digital infrastructure and better connectivity with fast internet speed. From traditional approaches such as SEO and Marketing, it is in process towards the shift of Artificial Intelligence. Programmatic Marketing is now a reality with the help of automated online AI ads.
What type of companies require Digital Marketing?
Majority of the companies require some form of marketing activity to promote their products and services and thus need to invest in digital marketing to boost their sales. A website which is technically optimized and user friendly, attractive profiles on several platforms, creative and convincing content on products helps in bringing many new customers. Yet, some organizations require more marketing compared to others such as electronics-based companies, food-based companies, law firms, entertainment-based businesses, automobile companies and dealerships, Healthcare industry companies, etc.
What can be classified as critical roles in a digital marketing company?
Digital marketing services have an immense role to play in the current world of internet marketing. All the top digital marketing companies know the importance of a working 360° digital spectrum. One should always work with those digital marketing companies only who has a mix of both technologists and subject matter experts and not either one of them. The vital roles of a digital marketing company are: 1. The capability to form a digital roadmap and marketing strategies for brand building 2. The capability to produce digital assets for both B2C and B2B digital marketing campaigns 3. The capability to develop plans that can be executed and then following up for the digital marketing campaigns with the help of Google or Bing Analytics. A digital marketing agency is considered the best if it is an expert in all above factors.
Why select a digital marketing agency in Dubai?
Dubai is a tech driven city wherein brands offer convenience to its consumers using mobile apps & online services. Digital Marketing is an essential part to drive more traffic towards these app downloads & websites. It pays a key role in growing the sales of the brand.
What factors to consider while selecting the right digital marketing company in Dubai?
There are many digital companies in Dubai but the most important factors to remember while selecting are: 1. Size of business: Selecting the right sized agency to establish an equal attention as very small or large agencies are not always the right fit. 2. Reputation: Another critical aspect is to identify the track record of the agency by discussing or requesting for case studies, success stories etc. 3. Identifying Competencies : Always have face to face interaction with digital marketing consultants to gain a better understanding about the team and the company.
How can a digital marketing company improve your business?
The digital marketing agencies have a targeted customized approach for every type of project. Attractive and creative design services, digital and social media marketing services (i.e Facebook, Instagram, Twitter, Pinterest and LinkedIn Marketing), PPC marketing, Content Marketing, SEO services and Website Development are the type of services provided by digital marketing companies. Some also provide video production and explainer video services. The standard rule is that, any top digital marketing agency will plan the business growth based on these factors and then promote the business through digital and social media platforms. Thus, digital marketing helps every business to achieve boosted growth by spending less as compared to other traditional advertising methods.
What are the standard processes of a good SEO Company and how it can benefit your company?
The digital marketing consultant\'s role is to boost organic traffic by increasing website visbility on search engine websites through search engine optimization (SEO). All the good SEO consultants follow the white hat SEO approach as it is widely accepted by the algorithms and also abides by the rules of the algorithms. One must never work with companies practicing black hat SEO methods as they try to get the results fasters and may lead to penalties.
What are the type of services provided by a good digital marketing company?
Digital Marketing companies have many services to provide and so we first have to understand the scope of work we are looking for. The approach by several premium digital marketing service providers are:
Brainstorming with the team to get an idea about the business and its targets
Give an honest opinion about what all can be achieved by digital marketing
When the scope and objectives have been decided, the team will be established and key performance areas and activities are allocated
A consistent and clear approach is taken to keep business owners updated about progress and the digital marketing dimension results.
Our approach may differ slightly in relation to seo services in Dubai
Overall, packages for digital marketing services in Dubai fall under 3 categories: Basic, Premium, and Professional. Please contact for more information.